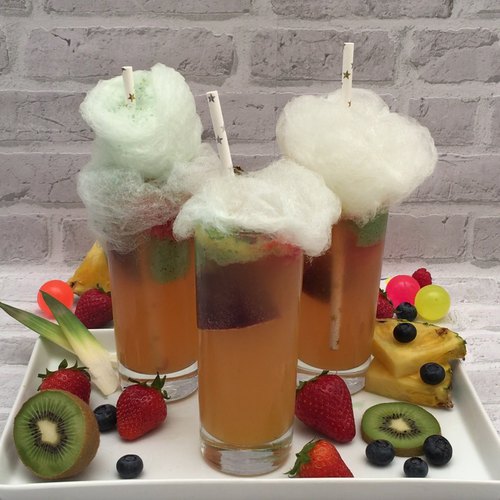 Recipe
Rainbow Drink
Sweetened with cotton candy! 🌈 Great to make with kids!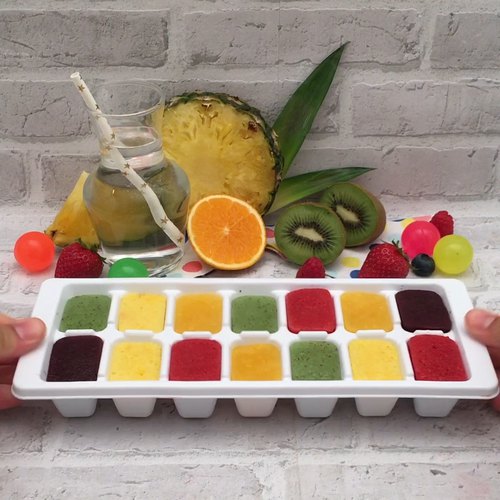 Blend 1 chef diced kiwifruit with 1 mouse water. Do the same with 1 chef of diced pineapple, 1 chef of blueberries and 1 chef of strawberries.

Divide the 4 juices and the juice of 1 squeezed orange in the ice cube tray and place it in the freezer for 2 hours.

Remove from the freezer and divide the ice cubes into 4 tall glasses. Place 1 cotton candy on each glass and then pour sparkling water over it until the glasses are full. Serve with a straw.
It's ready!
SIGN UP
FOR FREE
TO SEE THE RECIPE
DISCOVER CHEFCLUB KIDS
A new experience made just for kids
Chefclub Kids promotes creativity and autonomy in kids 👨‍🎨
Chefclub Kids makes vegetables the star of the plate 🥕
Chefclub Kids makes it possible to cook and play as a family 💚
ORDER
Recipes that are fun, creative, and healthy
Kids become creators, owners of their recipes
20 easy-to-make illustrated recipes