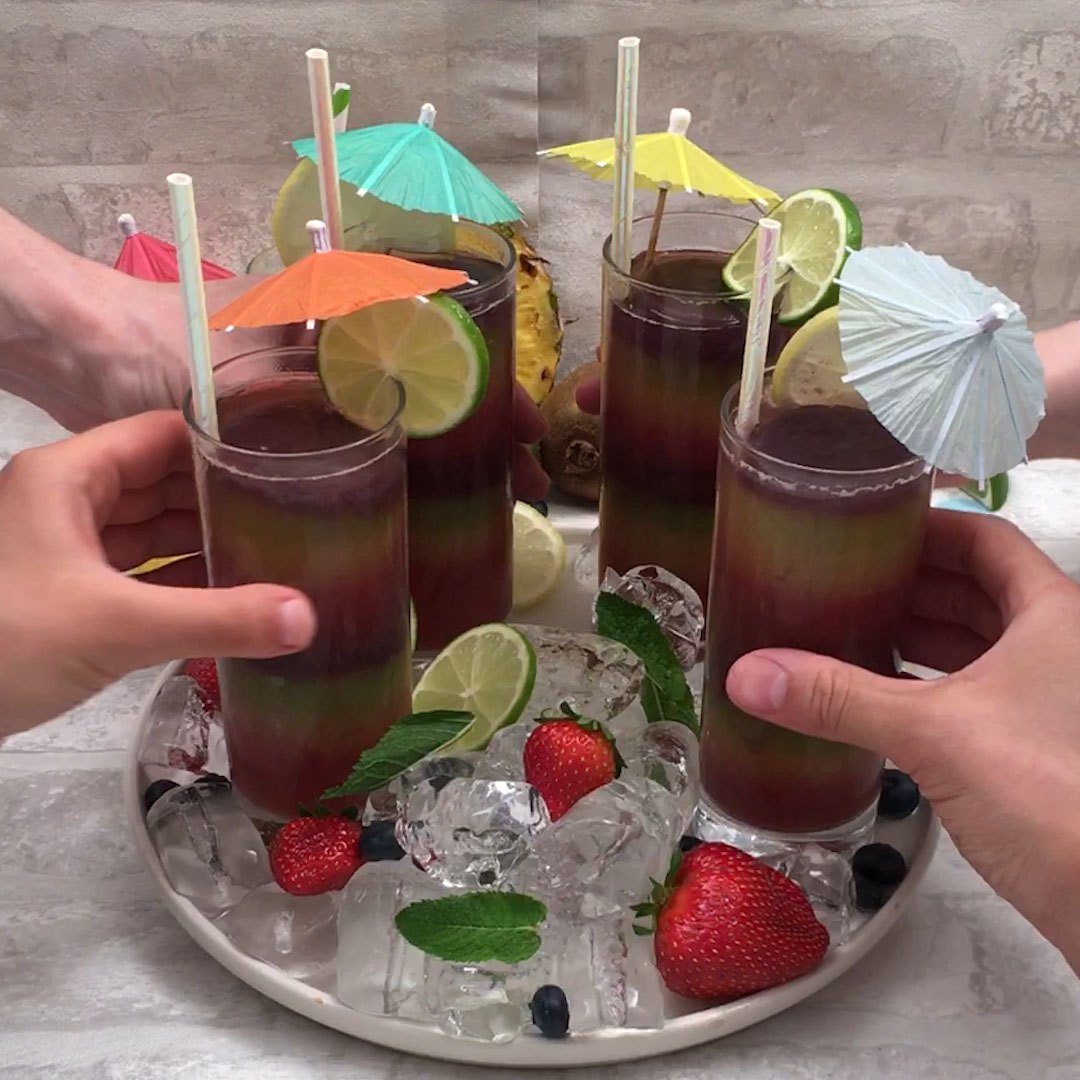 Are you 18 years old or older?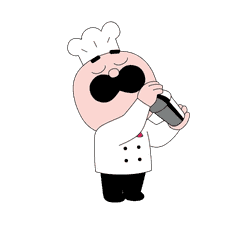 You must have the right to consume alcohol in your country of residence to continue on this site.
Please drink responsibly
Frozen Rainbow Cocktails
It's 5 o'clock somewhere over the rainbow.
---
---
Total time: 20 minutes
Ingredients for 4 people
12 strawberries
1 pineapples
4 kiwis
30 blueberries
3 oz rum
6 3/7 oz tonic water
---
Tools
8 empty pudding cups
Tape
4 tall glasses
---
Step 1/4
Poke a hole in the bottom of your empty pudding cups and cover with tape. This will help you unmold the ice cubes of juice later.
Step 2/4
Place the strawberries in a blender, cover with water and blend. Do the same with the other fruits to you have 4 different juices.
Step 3/4
Pour the strawberry juice into your pudding cups, then pineapple juice, then kiwi juice, then blueberry juice until the molds are full. Put in the freeze for 2 hours.
Step 4/4
When you remove from the freezer, unmold the frozen juice ice cubes and place 2 in each glass. Split the rum between all 4 glasses then fill the glasses with tonic water until full. Enjoy!