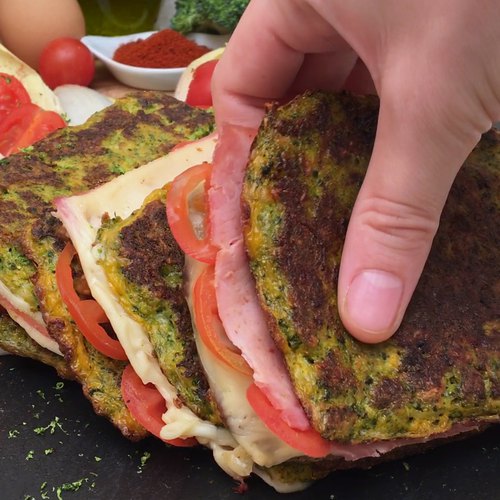 Broccoli Panini
Broccoli panini! Gluten free, low calorie, still cheesy. Awesome. Per portion: only 215 calories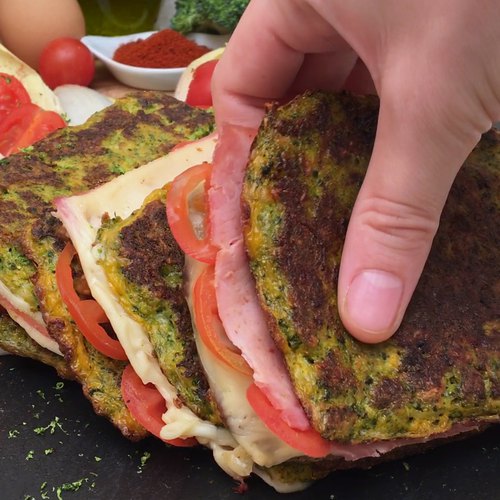 ---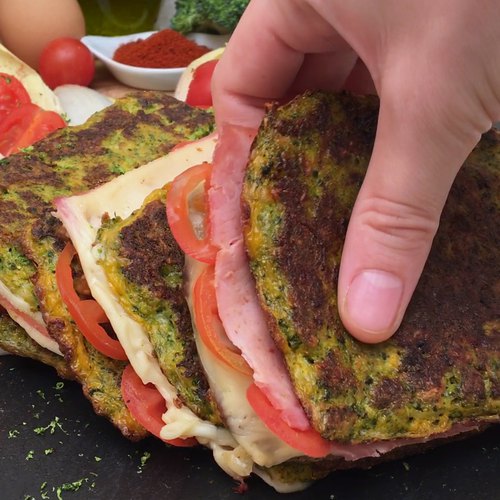 ---
Ingredients for 2 people
1 broccoli
80 g of leerdammer light cheese
4 eggs
3 slices of ham
2 tsp of paprika
6 cherry tomatoes
salt and pepper
---
Step 1/4
Grate the broccoli with a cheese grater, then mix it with the grated cheese, eggs, paprika, salt and pepper.
Step 2/4
In a frying pan, form 2 rectangles with the mixture, and cook for 3 minutes on one side then flip them over.
Step 3/4
Add a slice of ham on one slice, and a slice cheese and cherry tomato slices on the other side.
Step 4/4
Assemble the sandwich, then cook for 2 minutes. Repeat the process to make a second toastie. Enjoy!
Similar recipes from Chefclub
-
Our other recipes