light-and-fun


Kebab Light

Eating well never looked so good! Per portion: only 150 calories!
Quantity
4 people
Preparation
60 minutes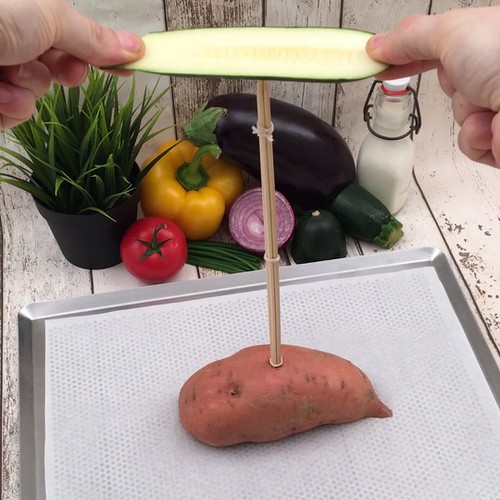 Steps
Cut the courgette, aubergine and pepper into slices. Place the sweet potato on a lined baking tray and place 4 kebab sticks tied together into it to make the base of the kebab.

Add layers of the sliced vegetables and turkey breast until all used, then finish with half a red onion and half a tomato.

Bake in the oven at 180°C for 15 minutes, or until the meat is cooked all the way through. Mix the yogurt and chives together to make a sauce, and use the lettuce leaves as wraps. Cut the meat and vegetable kebab and and place on the lettuce and roll tightly. Serve with the yogurt sauce for dipping.