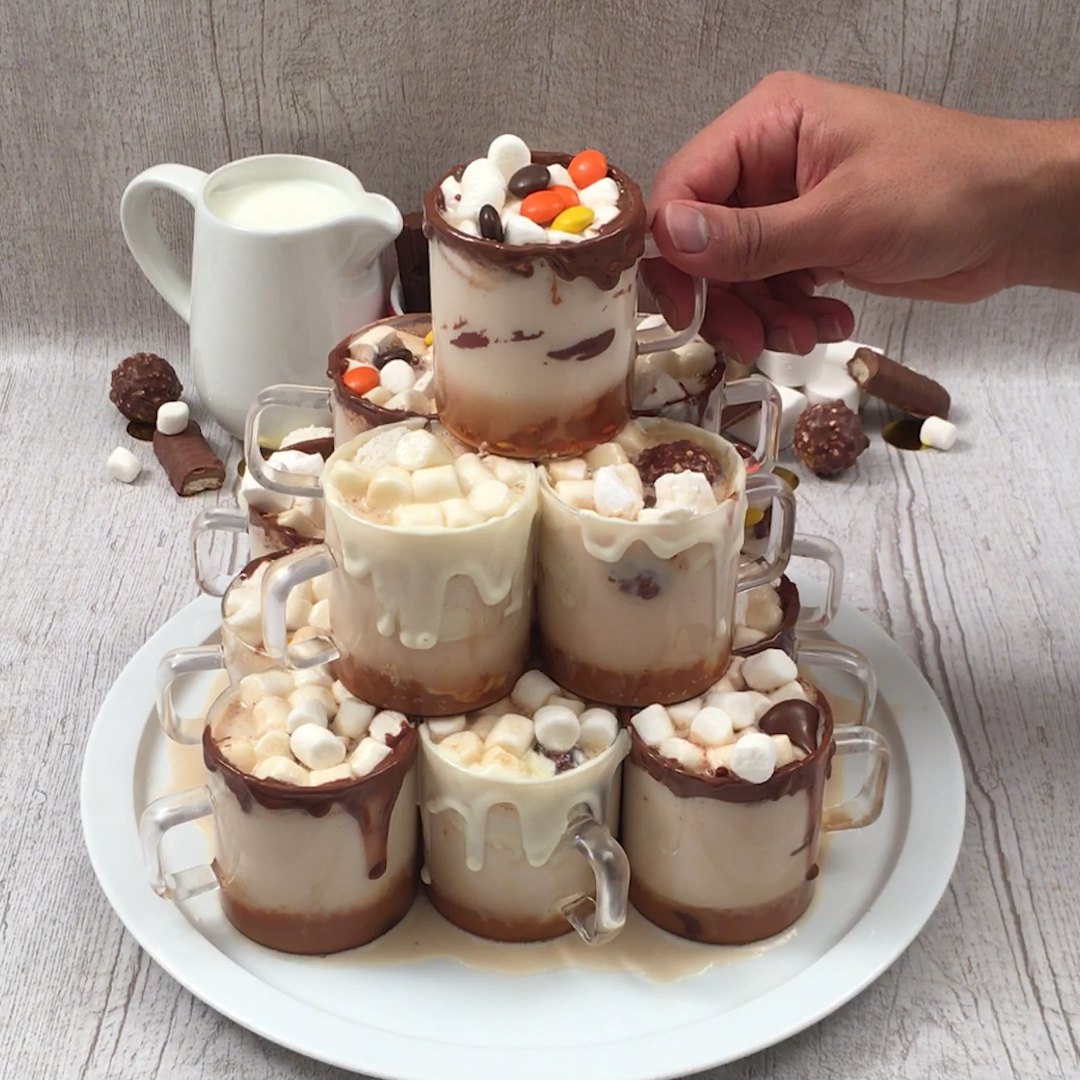 Are you 18 years old or older?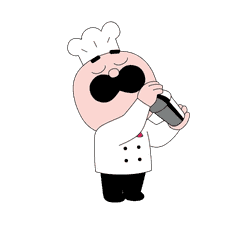 You must have the right to consume alcohol in your country of residence to continue on this site.
Please drink responsibly
Hot Chocolate Punch
It's like drinking a hug! 🤗
Made by you!
Ingredients
Dark chocolate, melted
Milk chocolate, melted
White chocolate, melted
1 cup sugar
4 TBSP butter
1 1/2 cups heavy cream
Hershey's kisses
Reese's pieces
Mini Hershey's bars
Ferrero Rocher chocolates
Raffaello chocolates
Mini marshmallows
Baileys
Hot milk
Tools
12 mugs
Cupcake mold
1. Pour the melted dark, milk, and white chocolate into separate cupcake molds, lining the sides of each cup. Flip the mold over to pour out the excess chocolate, and chill the mold for 10 minutes. Save the chocolate the falls out of the mold to use again or let harden and save for shavings over the tops of the mugs at the end.
2. Caramelize the sugar. Stir in the butter and then stir in the heavy cream. Pour this mixture into the base of each glass, and add Hershey's kisses, Reese's pieces, mini Hershey bars, Ferreros, and Raffaelos to the glasses.
3. Once the chocolate molds have chilled, unmold them and place each into the top of each glass. Fill each glass with mini marshmallows and stack them into a pyramid.
4. Pour Baileys into the top cup so it overflows into the rest of the cups. Next, do the same with the hot milk and enjoy!