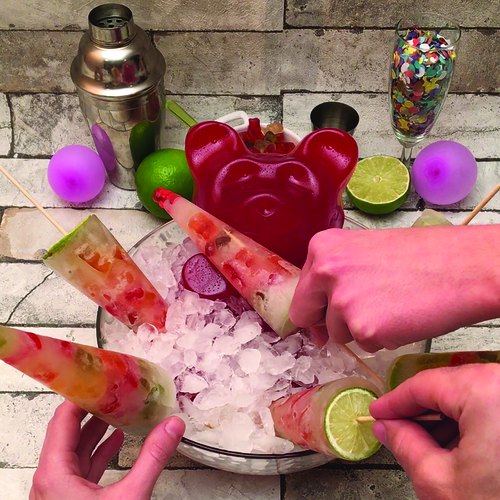 Are you 18 years old or older?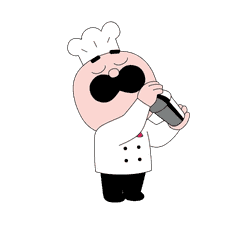 You must have the right to consume alcohol in your country of residence to continue on this site.
Please drink responsibly
Boozy Gummy Pops
Boozy Gummy Pops! When dessert hour and cocktail hour overlap! 🤪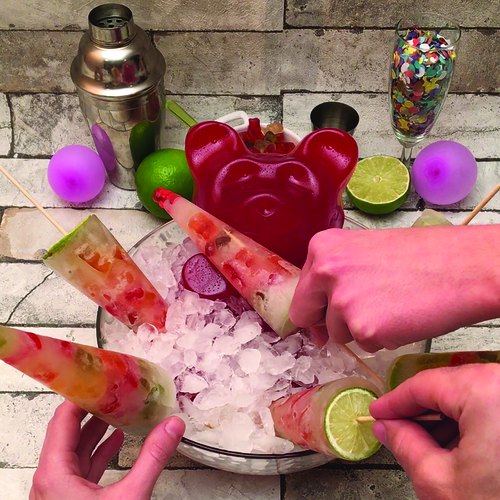 ---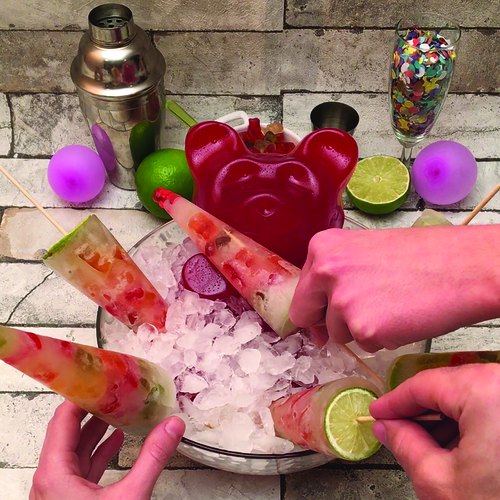 ---
Ingredients for 6 people
5 packages of gummy bears
1 liter vodka
1 liter sprite
3 limes or lemons
---
Step 1/5
In a large container, add all the gummy bears and pour the vodka over them.
Step 2/5
Let the gummy bears soak up the vodka for 3 hours at room temperature.
Step 3/5
Cut a lime into slices and place slices on a kebab skewer to make the lids, then put the skewers in champagne glasses.
Step 4/5
Fill the glasses with the vodka infused gummy bears, then add Sprite® and lime juice to each one.
Step 5/5
Leave the cocktails to freeze for 6 hours in the freezer. Enjoy.
Similar recipes from Chefclub
-
Our other recipes