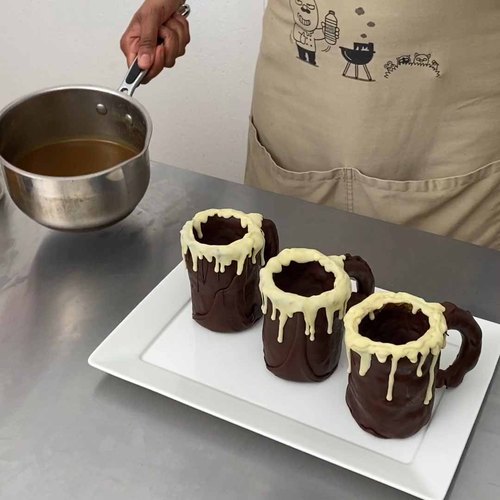 Are you 18 years old or older?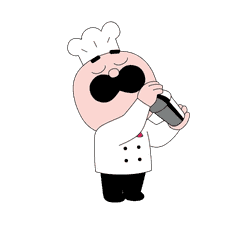 You must have the right to consume alcohol in your country of residence to continue on this site.
Please drink responsibly
Eggnog Bread Pudding
Is it even the holidays if you didn't have eggnog?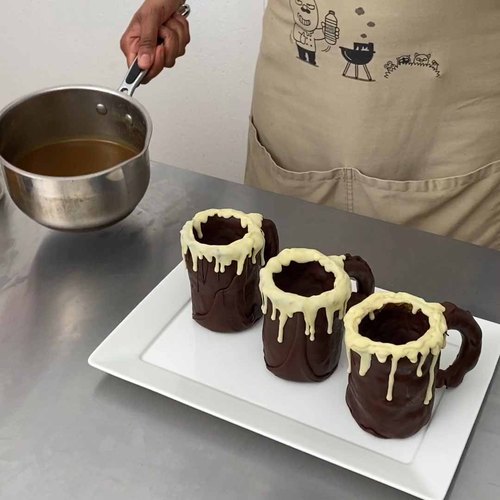 ---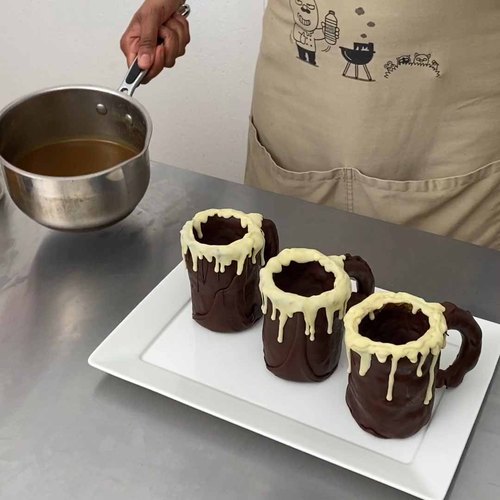 ---
Ingredients for 4 people
load of brioche
1/2 cup of melted butter
rum
2 cups of eggnog
1 cup of milk
3 eggs
1/2 cup of sugar
1 tsp of nutmeg
2 tsp of vanilla
salt
1/4 cup of heavy whipping cream
1/3 butter
1/2 cup of brown sugar
2 oz of whiskey
soft pretzels
melted milk chocolate
melted dark chocolate
melted white chocolate
---
Tools
Soup cans
Shot glasses
Pie weights
Lighter
---
Step 1/5
Cut the loaf of brioche into cubes and place in a mixing bowl and mix with the melted butter. In a separate bowl, whisk together the eggs, sugar, nutmeg, 1 tsp vanilla, and a pinch of salt.
Step 2/5
In a saucepan, boil the milk with the eggnog. Remove from heat, then add 1/3 cup of rum. Let cool, then add to the eggs and sugar mixture. Cover the brioche cubes with this mixture.
Step 3/5
Grease two clean soup cans with the tops removed. Put the bread pudding in the cans and place a shot glass in the center. Fill the shot glass with pie weights. Bake for 20 minutes at 325 °F.
Step 4/5
Make the whiskey sauce by heating the brown sugar, cream, and butter in a saucepan until the butter is melted. Remove from heat, add whiskey, and 1 tsp vanilla. Whisk and set aside.
Step 5/5
When the bread is ready, remove it from the cans and place on a rack on a cooling rack. Cut the pretzels in half and attach a piece to the side of each cup with melted chocolate. Cover the inside of each "cup" with melted dark chocolate. Pour out the excess and let set. Once set, turn upside down and cover completely with dark chocolate. Let set. Pipe white chocolate drips on the rim of each cup. Fill the center of each cup with whiskey sauce and top with more rum. Set on fire. Sprinkle the flame with cinnamon to create sparks. Enjoy!
Similar recipes from Chefclub
-
Our other recipes