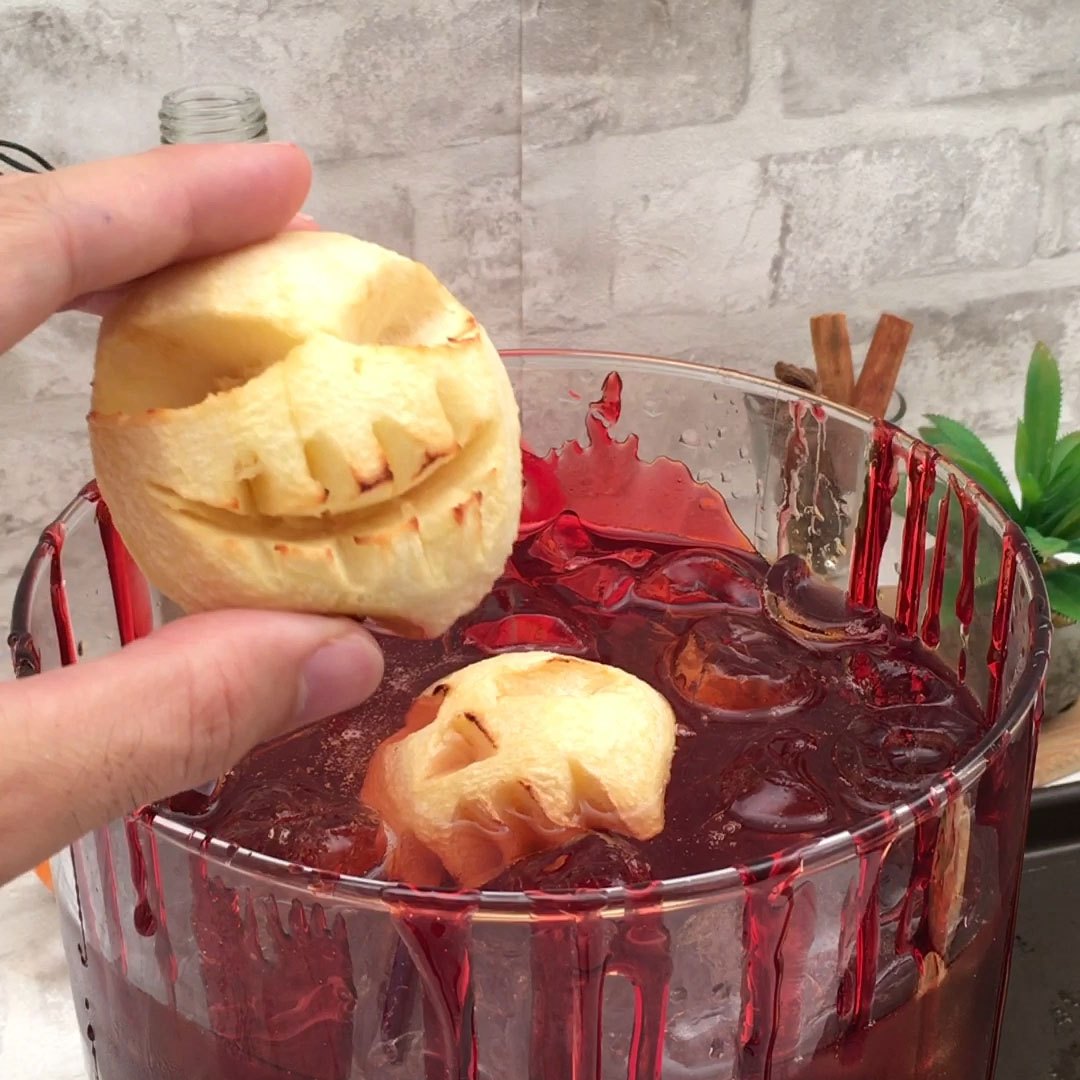 Are you 18 years old or older?
You must have the right to consume alcohol in your country of residence to continue on this site.
Please drink responsibly
Halloween Heads of Horror
Excuse me waiter...there's a head in my drink!
Made by you!
Ingredients
2 cups of cider
2 cups of apple juice
2 star anise
1 cinnamon stick
Grenadine
2/3 cup rum
4 apples
Ice
1. Add the cider and apple juice to a pan and warm with the star anise and cinnamon stick. Add to the fridge to cool for 30 minutes.
2. Add the rum and grenadine and mix.
3. Cut the apples in half and peel them, then use a knife to carve spooky faces into them. Bake them on a tray in the oven for 1-2 hours at 200 ºF.
4. Add the cider and rum mix to a large serving bowl decorated with grenadine around the rim, then add the baked apples into the mix. Serve and enjoy your spooky drinks!