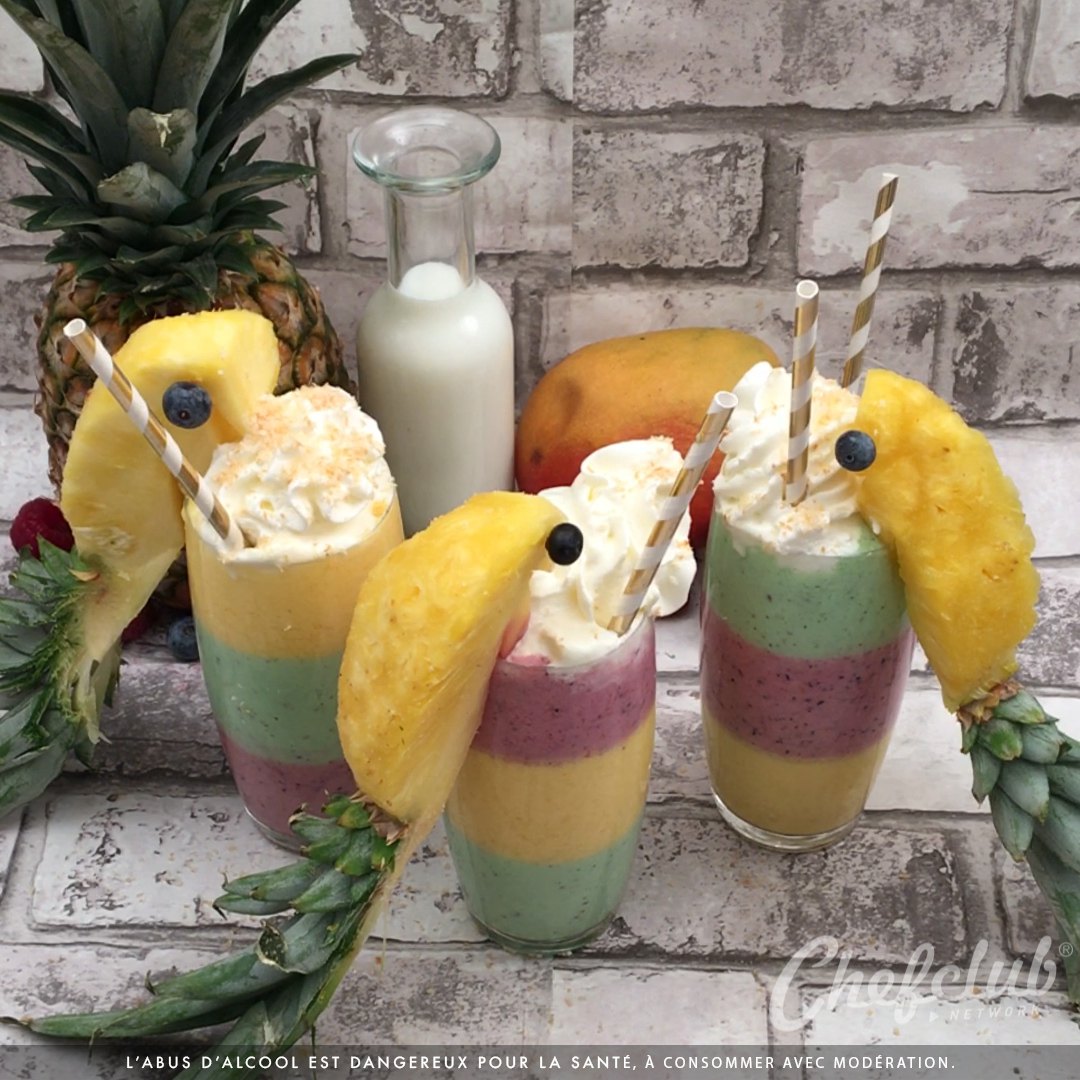 Are you 18 years old or older?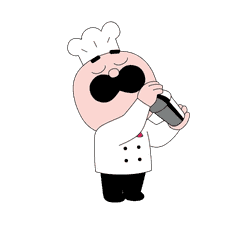 You must have the right to consume alcohol in your country of residence to continue on this site.
Please drink responsibly
Triple Piña Colada
Because it's 5 o'clock somewhere!
Total time: 15 minutes
Ingredients for 3 people
2 mangos
5 kiwis
20 rspberries
23 blueberries
21 fl oz pineapple juice
9 fl oz Malibu ® rum
3.4 fl oz malibu
1 qt coconut ice cream
1 pineapple
Whipped cream
Grated coconut
---
Tools
1 blender
3 large glasses
3 toothpicks
---
Step 1/4
Peel and dice the mangoes and kiwis. Blend the raspberries and blueberries with 7 fl oz of pineapple juice, 3 fl oz of Malibu ® rum and 1/3 of the coconut ice cream. Repeat with the mangoes and then with the kiwis.
Step 2/4
Pour 1/3 of each blend into each of the glasses to make 3 layers of different colored piña colada in each.
Step 3/4
Cut the pineapple in 5 lengthwise, keeping the leaves attached. Remove the peel but keep the leaves in 3 of the pieces. Make 2 slanting cuts in the inside of the flesh, 1 thin cut in the middle and one wider cut towards the bottom of the pineapple. Stick a blueberry below the wider notch to make the eye of the parrot, with a toothpick.
Step 4/4
Attach the pineapple parrots to the glasses, using the thinner cut, with the leaves downwards to make the parrot's tail. Add whipped cream and coconut shavings and enjoy!