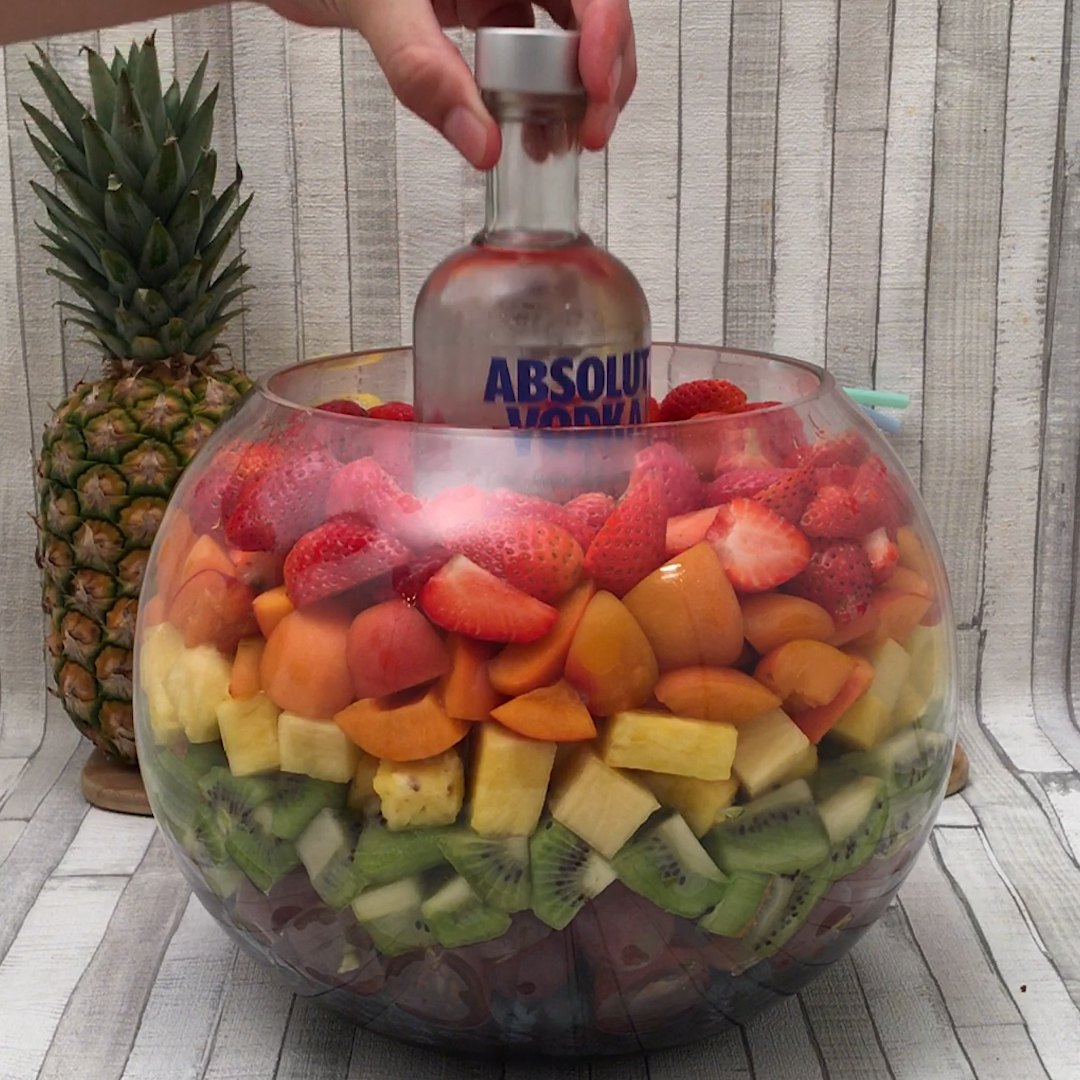 Are you 18 years old or older?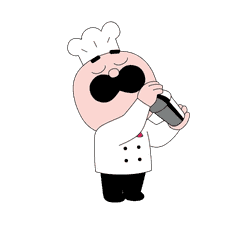 You must have the right to consume alcohol in your country of residence to continue on this site.
Please drink responsibly
#PRIDE Cocktail
This is how we pride
Ingredients
3 lemons
5 cups of blueberries
5 cups of red grapes
8 kiwis
1 pineapple
8 apricots
25 strawberries
1 2/3 cups of vodka
4 1/4 cups of lemonade
4 1/4 cups of rosé wine
10 mint leaves
1. Cut the empty plastic bottle in half width-ways, and keep the bottom part. Place a bottle of vodka inside the plastic bottle, fill it with water, and add slices of lemon and mint leaves.
2. Place in the freezer for 3 hours, then cut one side of the plastic and unmold it.
3. Place the frozen bottle in the middle of the fishbowl. Add a layer of blueberries, then grape halves, then kiwi, pineapple, apricots and finally strawberries.
4. Remove the vodka bottle from the ice, and fill the space with the vodka. Then fill 3/4 of the fishbowl with the wine and lemonade. Serve fresh immediately.