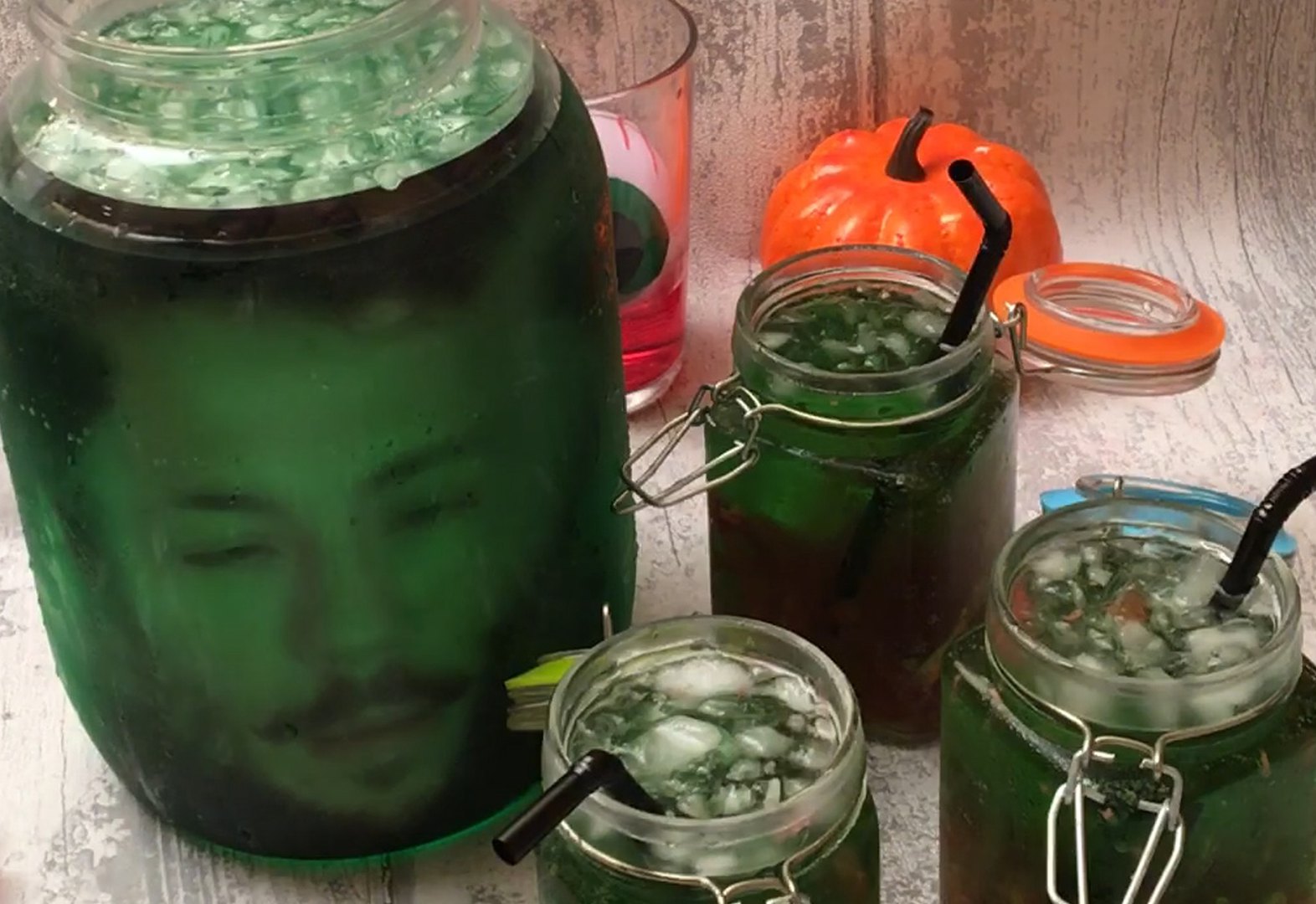 Are you 18 years old or older?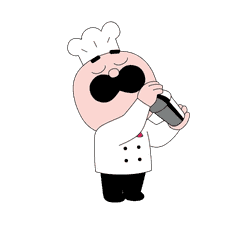 You must have the right to consume alcohol in your country of residence to continue on this site.
Please drink responsibly
Halloween Punch
It will make you lose your head!
Made by you!
Ingredients
2/3 cup of grenadine syrup
2 tsp agar agar
1/2 cup of cream
Ice cubes
1 cup of mint liqueur
5 cups of Sprite lemonade
1. Heat the grenadine in a saucepan with the agar agar. When the powder has dissolved remove from the heat and divide the mix into 2 bowls. Add the cream into one half of the mix.
2. Stretch out and tie together the straws, then place them in a tall glass. Pour first the clear grenadine mixture into them, then the mix with the cream. Leave to set in the fridge for 1 hour.
3. Place the photo inside the plastic wallet, then glue the edges to seal it and make it waterproof. Add the picture inside a large jar or container, then add ice and the mint liqueur and the lemonade.
4. Remove the straws and squeeze the jelly worms out of them into glasses. Add the green cocktail mixture over them and serve.