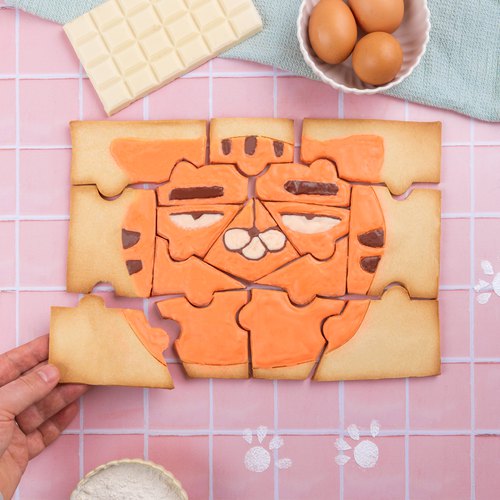 Cookie Puzzle
Cookie Puzzle! A fun weekend activity with kids! 🧩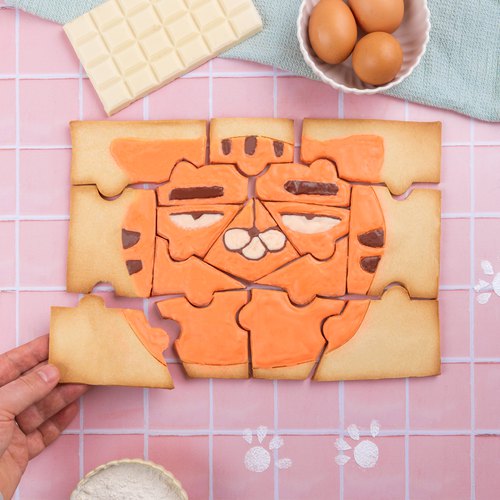 ---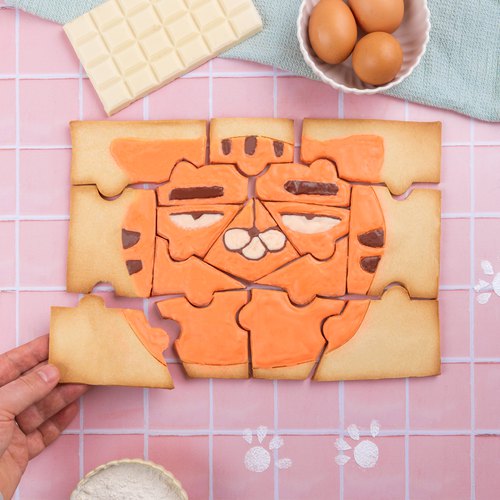 ---
Total time: 2 hours 50 minutes
Prep time: 5 minutes, Cook time: 15 minutes, Rest time: 2 hours 30 minutes
Ingredients for 6 people
3/4 cup of butter
1 cup of powdered sugar
3 egg
3 cups of flour
7 oz of white chocolate
Orange food coloring
Chocolate hazelnut spread
---
Tools
Ziplock bags
Chefclub rolling pin
---
Step 1/3
Mix 1 chef of soft butter with 1 chef of powdered sugar. Add 3 eggs to the mixture. Add 3 chefs of flour and knead until you get a smooth dough. Place 2 hours in the fridge.
Step 2/3
Take out of the fridge, roll out the dough into a large rectangle the size of an A3 sheet. [Print the Carlton puzzle model in A3 format] (http://cdn.chefclub.tools/web_assets/puzzle.pdf) then cut out all the pieces. Place the pieces on the dough and cut the dough following the outlines. Place in the freezer for 30 minutes. Place the pieces, slightly apart from each other, on a baking tray lined with parchment paper. Bake for 15 minutes at 350°F.
Step 3/3
Melt 1 chef of white chocolate in the microwave for 30 seconds. Fill 1 cat with melted white chocolate and add orange food coloring. Cut 2 corners of ziplockbags and pour the orange chocolate into one and the white chocolate into the other. Pipe the drawing according to the outline. Color the rest of the pieces with the spread. Serve and enjoy!