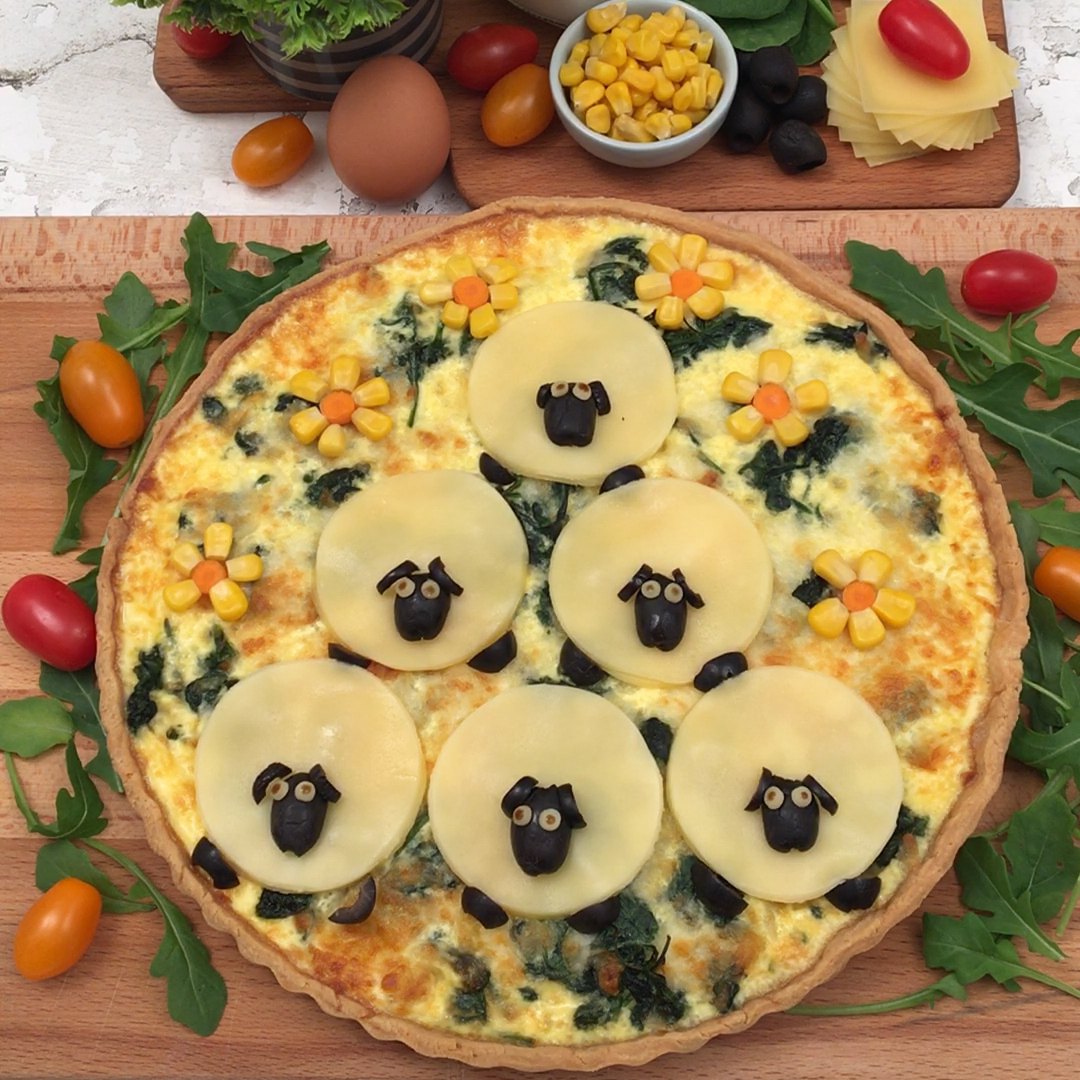 Prairie Quiche
Little sheeps for your little tykes!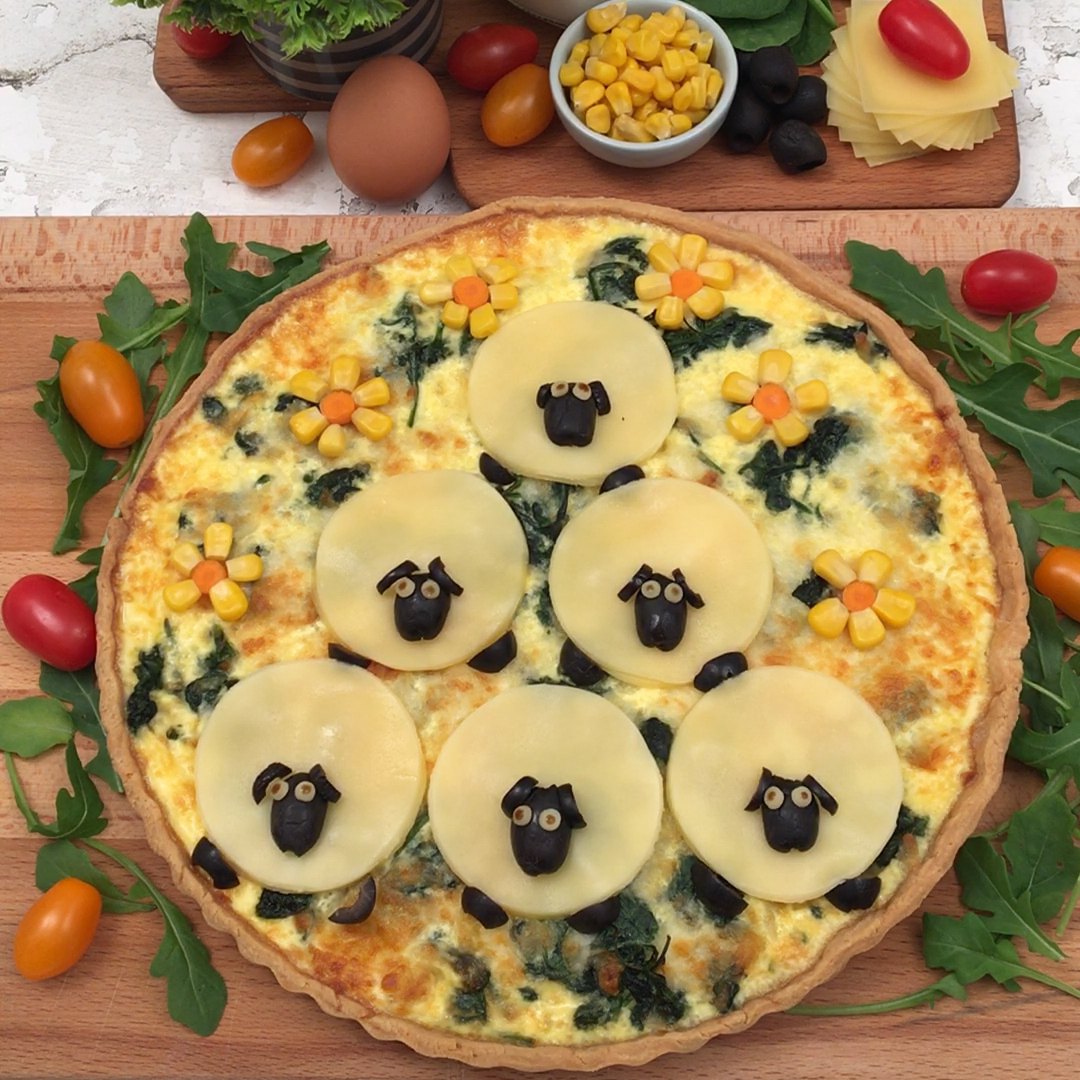 Total time: 30 minutes
Ingredients for 6 people
6 slices monterey jack cheese
10 black olives
4 1/2 cups flour
1 cup butter
1 tsp salt
7 eggs
3 cups cooked spinach
1/2 cup mozzarella cheese, grated
1 cup heavy cream
Balsamic vinegar
Salt & pepper
---
Tools
1 Pie pan
1 Straw
---
Step 1/4
Using the cat, cut a circle of monterey jack cheese from each slice. On these circles, make a sheep's head with pieces of olives. Using the straw, cut small pieces from the scraps of cheese and make the sheep's eyes out of them. Finish with a drop of balsamic vinegar on each eye.
Step 2/4
Mix 3 chefs of flour, 3 cats of butter, and 1 hen of salt. Add 2 eggs and 1 pig of water and knead to form a ball of dough. Let rest for 30 minutes in a cool place, then roll it out and place it in the pie dish. Prick the dough with a fork and bake for 20 minutes at 350 °F.
Step 3/4
Spread 3 chefs of cooked spinach in the crust and cover with grated mozzarella cheese. Beat 5 eggs, with 1 chef of heavy cream, salt, and pepper and pour into the crust. Bake for 30 minutes at 350 °F.
Step 4/4
Place the sheep on the quiche that has just come out of the oven, form legs with pieces of olives and draw flowers around them, arranging corn kernels around a slice of carrot. Slice into wedges and enjoy!
Similar recipes from Chefclub
-
Our other recipes