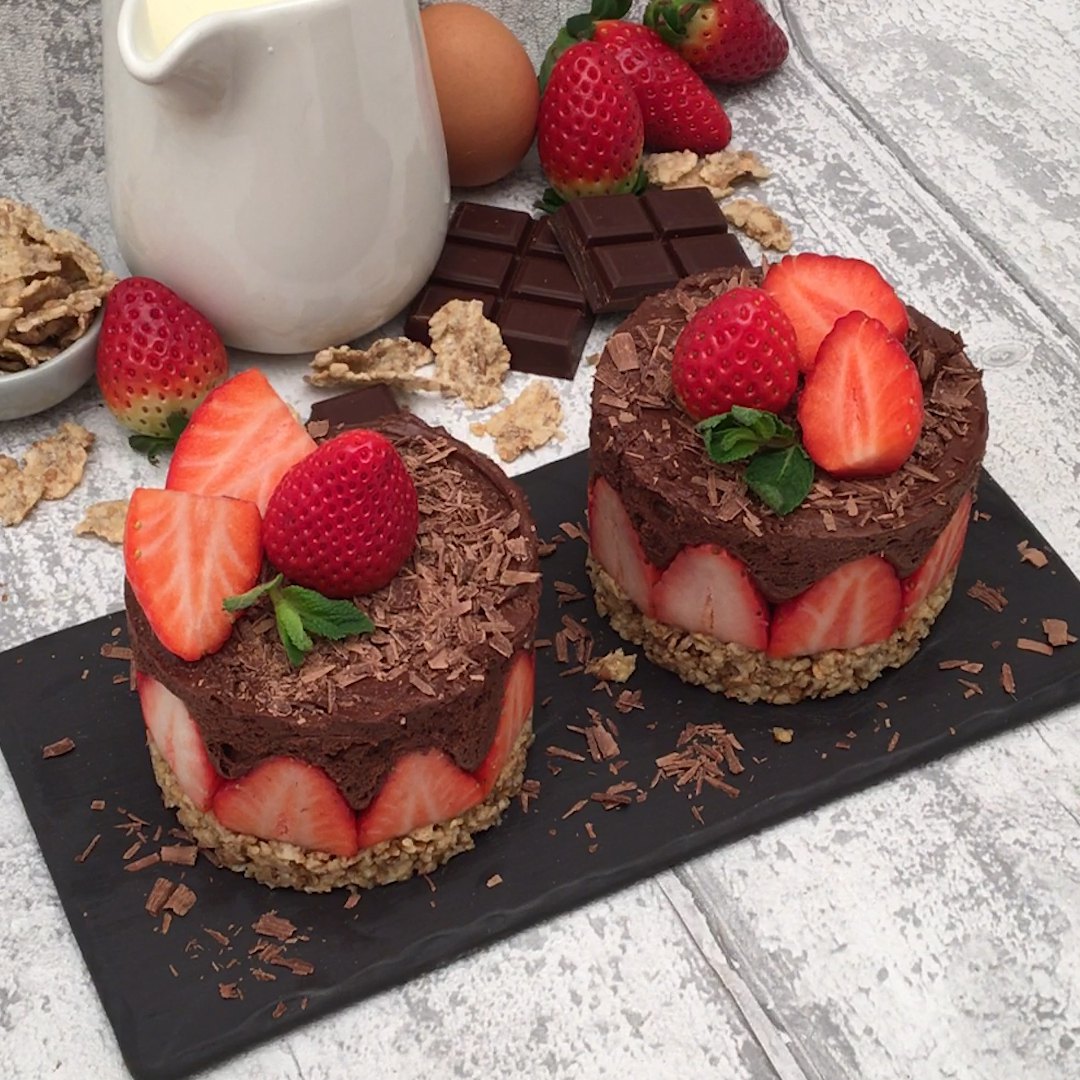 No bake Skinny Chocolate Strawberry Cheesecake
For one person : only 220 calories!
Made by you!
Ingredients
6 tbsp corn flakes
2 tbsp butter
20 strawberries
3 egg whites
4 tbsp powdered sugar
1 1/4 cups dark chocolate
Mint
Tools
1 smooth plastic bottle
1 electric hand mixer
1. Cut 2 strips, 2" wide, from the plastic bottle and form them into circles, secured with tape.
2. Crumble the cornflakes and mix them with the melted butter. Divide between the 2 plastic molds. Cut the strawberries in half and arrange them against the sides of the molds.
3. Whisk the egg whites with the icing sugar and fold in the melted dark chocolate. Fill the molds with this mousse and refrigerate for 1 hour. Sprinkle with grated chocolate, decorate with strawberries and mint, and enjoy!