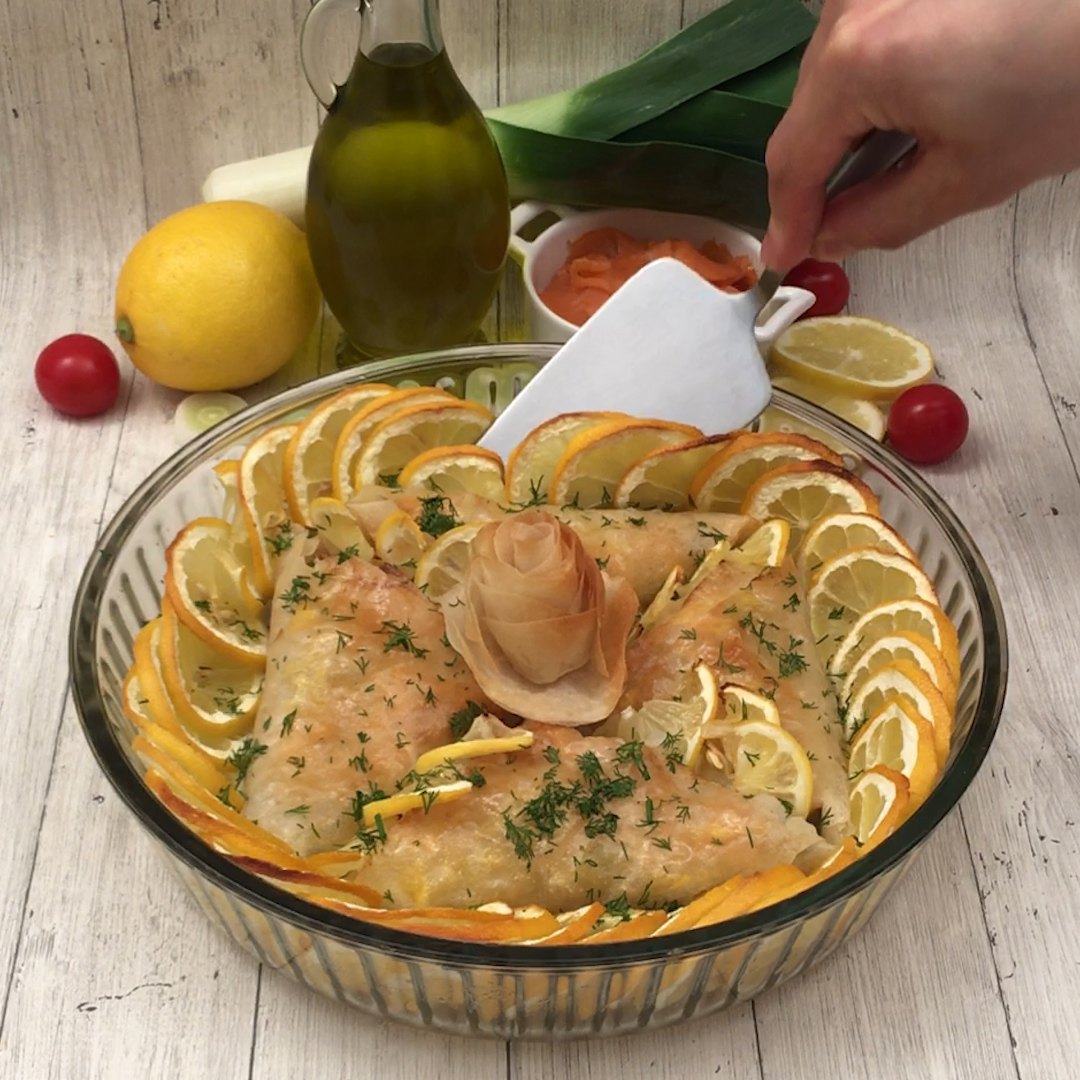 100% Edible Salmon Packets
Say 'see you later' to foil packets.
Made by you!
Ingredients
1 leek
1 fillet salmon, cubed
8 sheets filo dough
4 lemons
Olive oil
Dill
Salt & pepper
Tools
1 pastry brush
1 pie pan
1. Sauté the minced leek with the salmon, salt, pepper, and half a glass of water.
2. Layer the sheets of filo dough in 2s. Cut a 2 inch wide strip from the middle of each layer and brush them with olive oil.
3. Place a quarter of the salmon-leek mixture on a corner of a strip and fold it into a triangles. Repeat with the other 3 strips.
4. Place the 4 triangles in the pie pan, slice the lemons and arrange them around the triangles. Roll the scraps of filo dough into a rose and place it in the middle of the triangles. Bake for 15 minutes at 350 °F. Remove from the oven, sprinkle with dill, and enjoy!