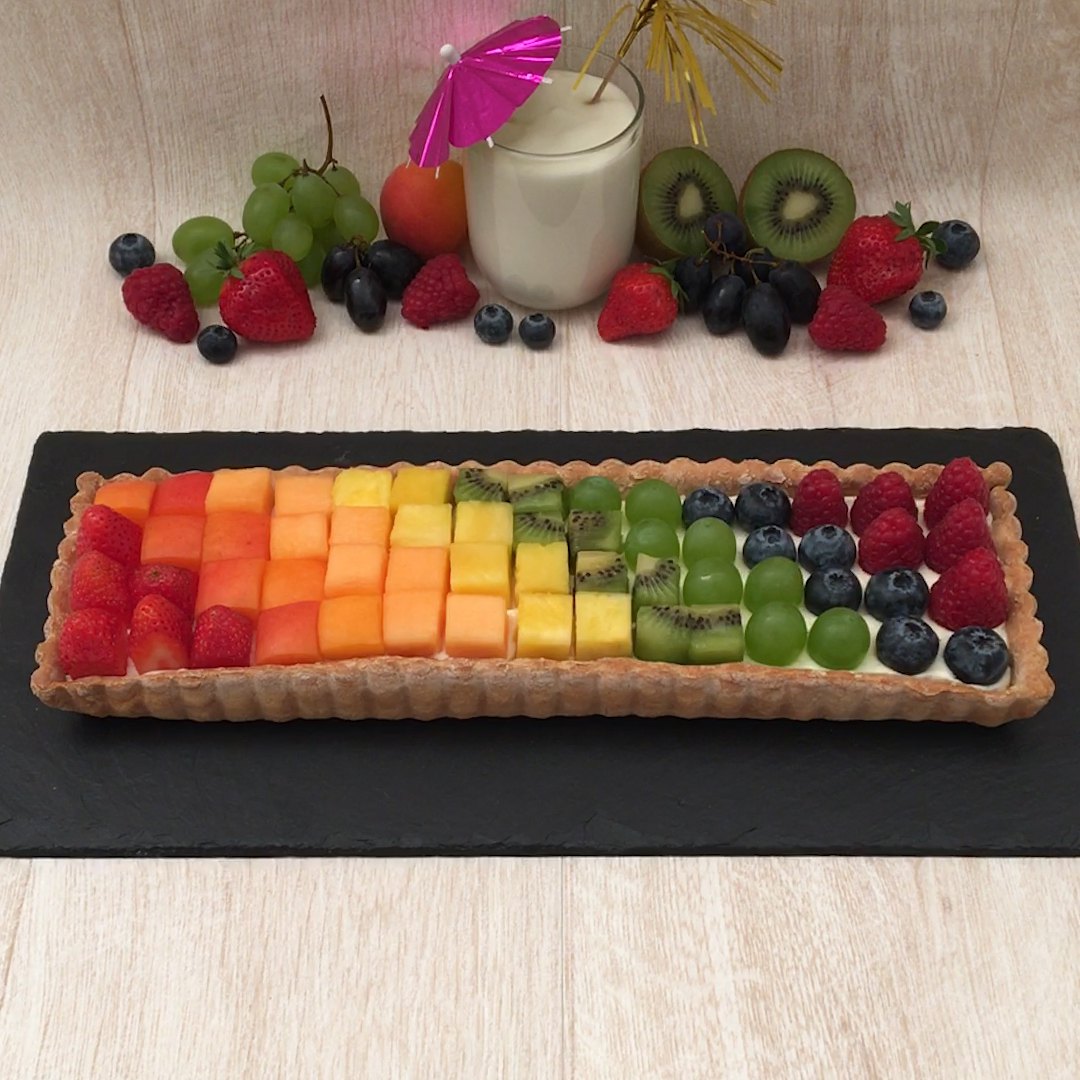 Rainbow Summer Tart
Which slice are you taking? 🍓🍉🍍🥝🍇🤔
Made by you!
Ingredients
2 1/2 cups flour
2 eggs
Fat free yogurt
Salt
1 1/4 cups heavy cream
Vanilla bean
Strawberries
Apricot
Pineapple
Melon
Kiwi
Grapes
Blueberries
Raspberries
Tools
Pie dish
1. Mix the flour, eggs, yogurt, 2 tablespoons water, and salt. Knead well and place the dough into a pie dish and bake for 20 minutes at 350 ° F.
2. Whip the heavy cream and vanilla together until thick. Put the whipped cream into a plastic bag, and cut a corner to use it as a piping bag. Cover the baked pie crust with the whipped cream.
3. Dice all of the fruits and place them on top of the whipped cream, forming diagonal rows of each fruit. Slice and enjoy!