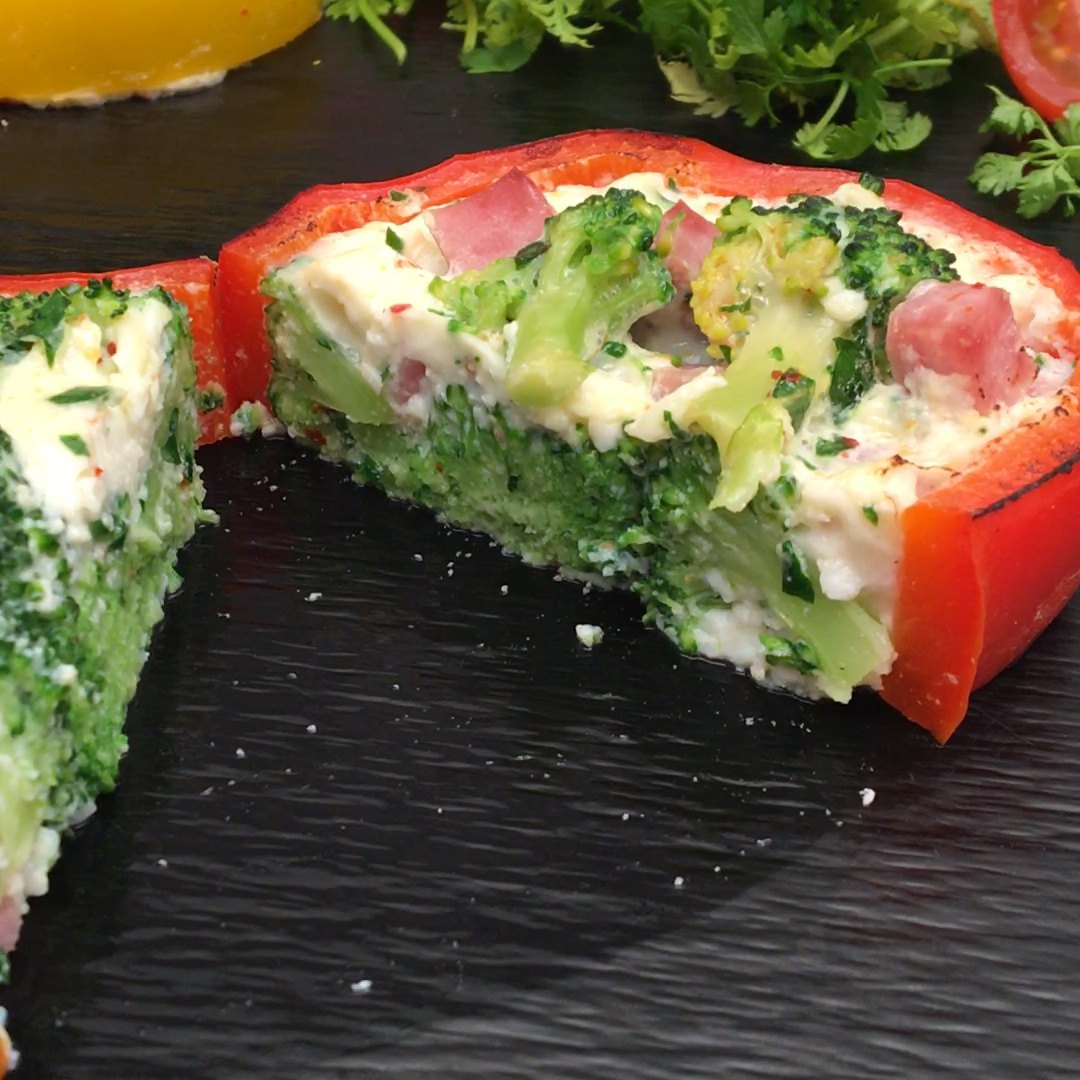 Ultimate Healthy Veggie Omelette
Ultimate healthy veggie omelette! All nice and nothing naughty Per portion: only 115 calories
Ingredients
1/2 RED PEPPER
1/2 YELLOW PEPPER
1/2 GREEN PEPPER
1 BROCCOLI HEAD
6 EGGS
1 TSP CHILLI POWDER
3/4 CUP OF HAM
1 GARLIC CLOVE
PARSLEY
1. Cut the broccoli into pieces and cook for 5 minutes in boiling water. Then immerse the broccoli in cold water and drain them.
2. In a bowl, add the broccoli pieces, egg whites, diced ham, chopped garlic, chilli powder and mix it all together.
3. Slice and de-seed the peppers to obtain 2 rings of pepper each 3cm thick.
4. In a frying pan, place the pepper rings and then pour the broccoli and egg mix inside the pepper.
5. Cook for 3 minutes on each side and enjoy.