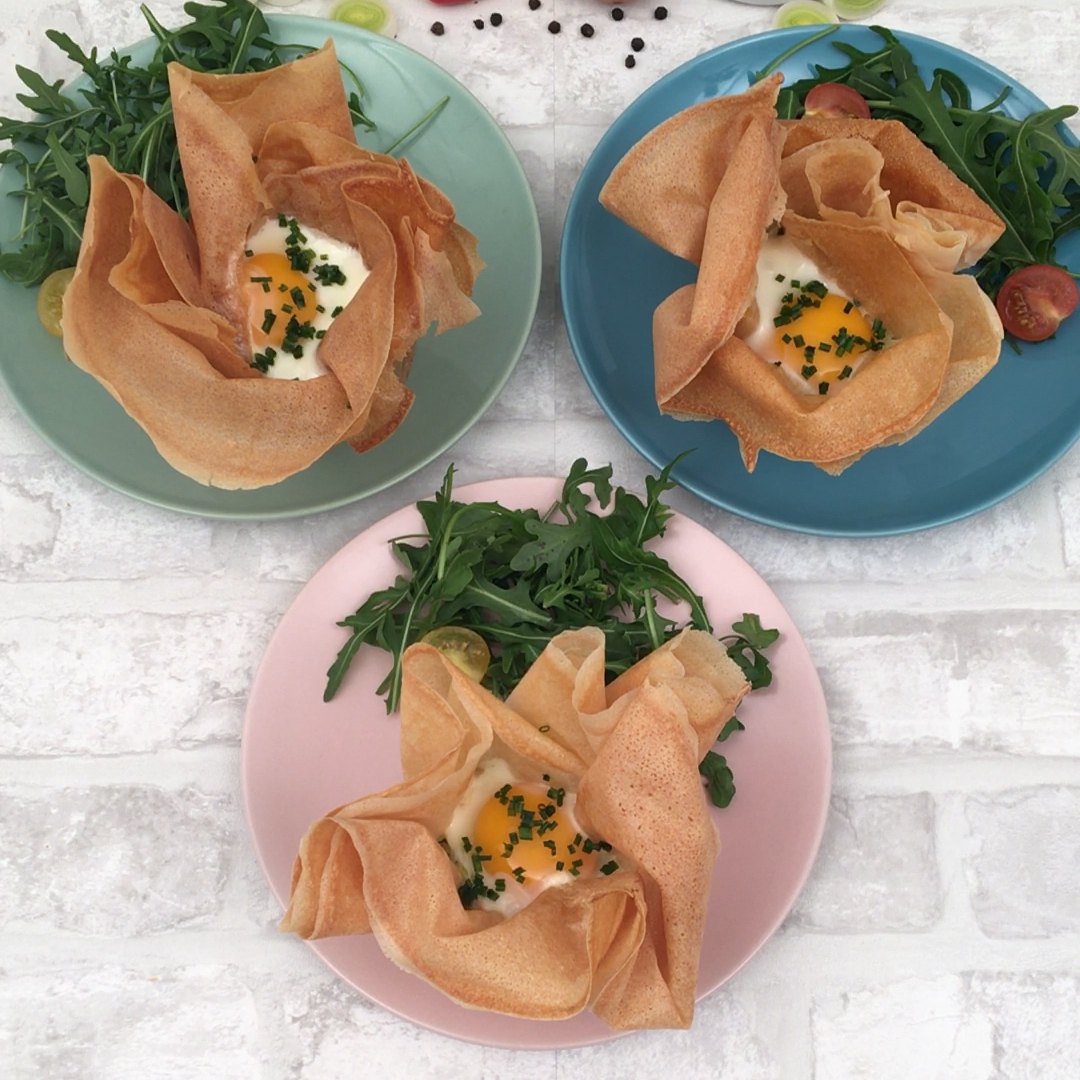 Salmon Stuffed Crepes
Simple, delicious and only 255 calories per portion 😍🐟
Made by you!
Ingredients
4 sheets filo dough
2 fillets salmon, cubed
2 leeks, sliced
4 eggs
Olive oil
Chives
Salt & pepper
Tools
4 ramekins
1. Pan-fry the cubed salmon fillets and sliced leeks with a drizzle of olive oil, salt, and pepper.
2. Place 1 sheet of filo dough in each ramekin. Divide the salmon mixture between each filo sheet and crack an egg over it. Bake for 10 minutes at 350 °F. Remove from the oven, sprinkle with chopped chives, and enjoy!