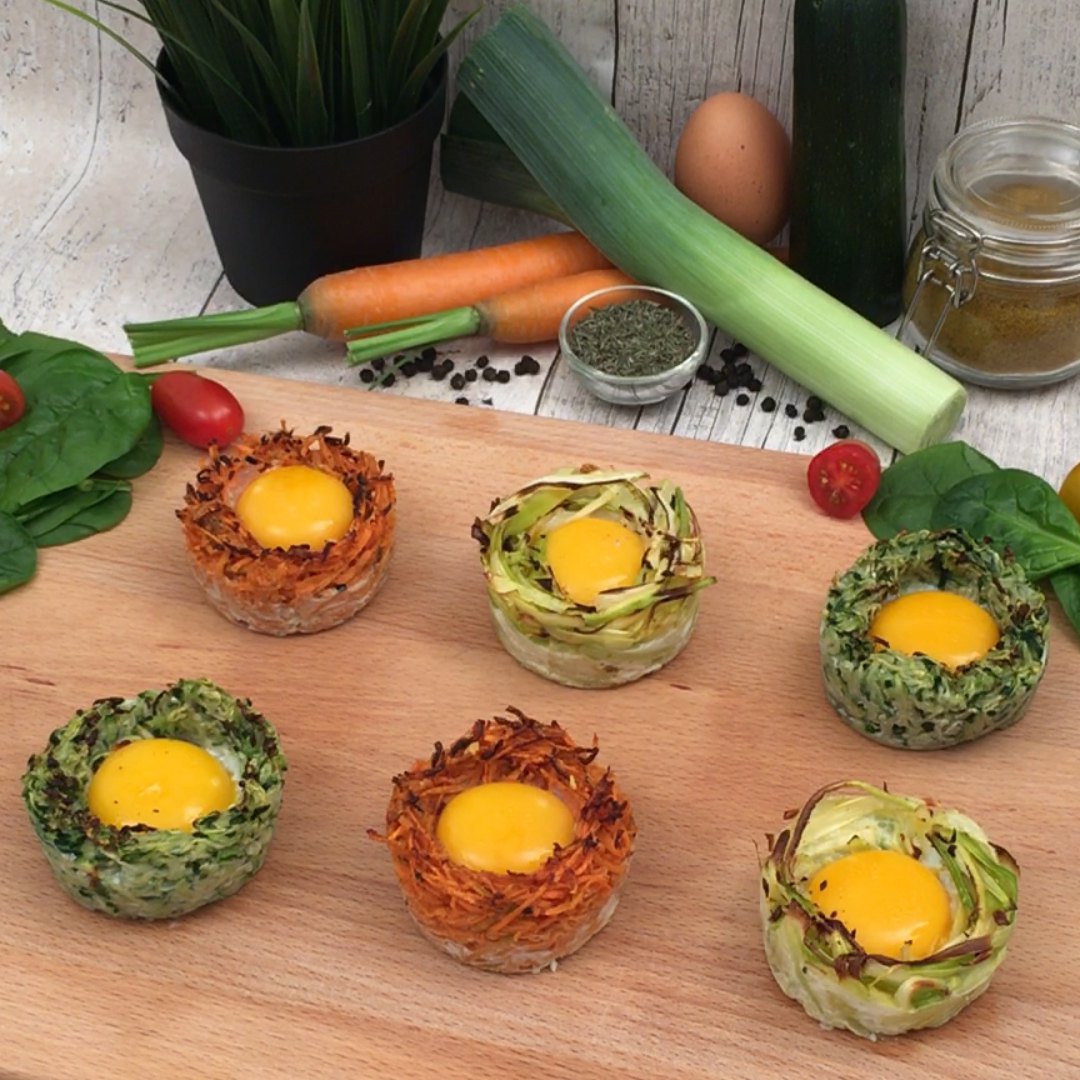 Veggie Cups
Colourful little bites to fill you up but not out! Per portion: only 84 calories!
Made by you!
Ingredients
1 zucchini
1 carrot
1 leek
6 eggs
Thyme
Cumin
Curry powder
Salt & pepper
Tools
1 muffin tin
1. Grate the vegetables into different salad bowls. Separate the egg whites from the yolks and mix the whites into the vegetables.
2. Add thyme to the zucchini, cumin to the carrots, and curry powder to the leeks. Season with salt and pepper, then divide each mixture between 2 sections of the muffin tin.
3. Form the grated vegetables into cups and place an egg yolk in each. Bake for 10 minutes at 350 °F and enjoy!