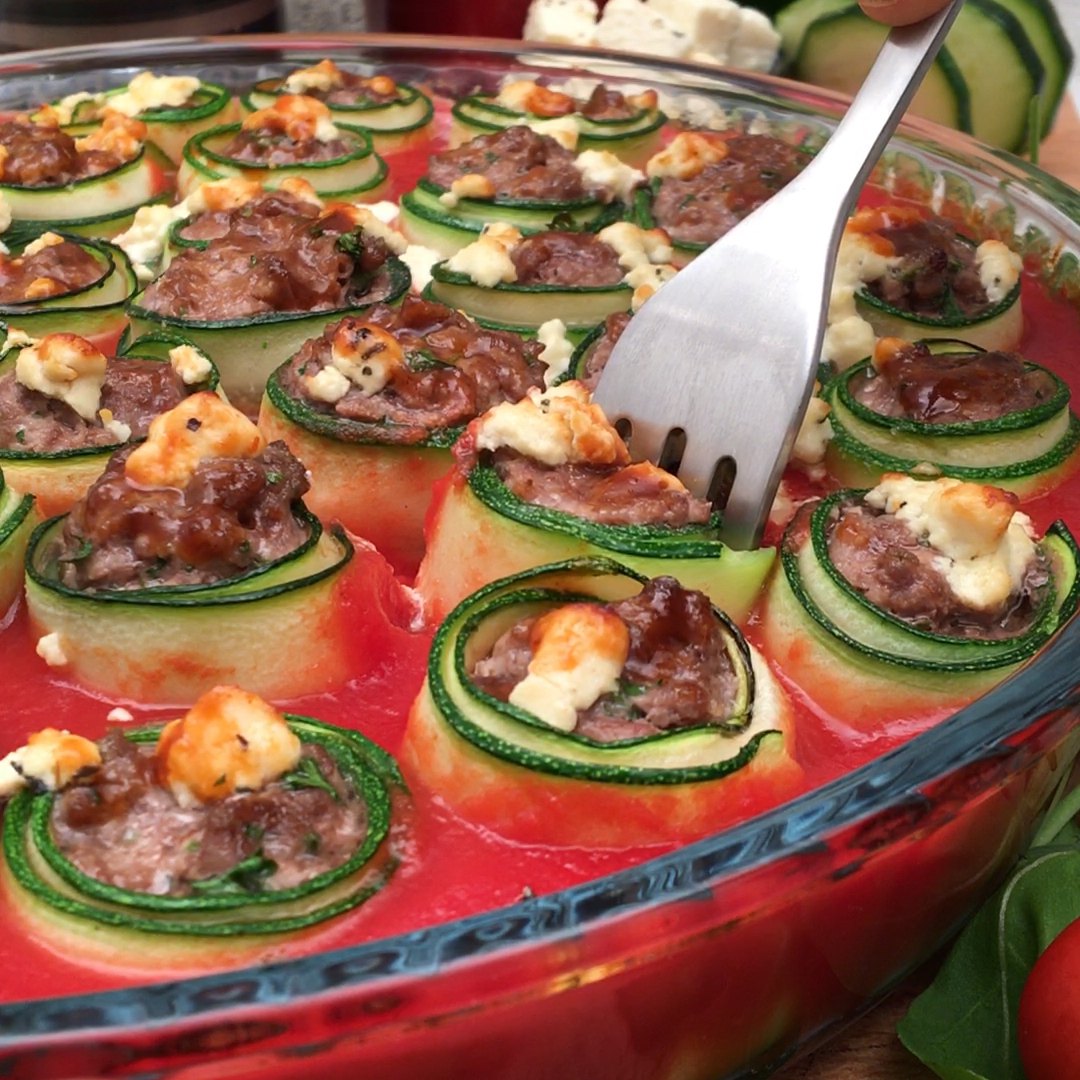 Zucchini Lasagna
Simple, fun, and only 175 calories per portion.
Ingredients
5 zucchini
1/2 lb ground beef
3/4 cup low fat cream
1 cup tomato sauce
Feta cheese
Parsley
Salt & pepper
Tools
1 pie pan
1. Slice the zucchini into thin strips lengthwise. Combine the ground beef, chopped parsley, low fat cream, salt, and pepper.
2. Divide the meat into as many meatballs as there are slices of zucchini. Roll each meatball in a slice of zucchini.
3. Pour the tomato sauce into the pie pan and arrange the zucchini rolls on top. Sprinkle the crumbled feta cheese and cook for 20 minutes at 350 °F. Enjoy by dipping the rolls in the tomato sauce.