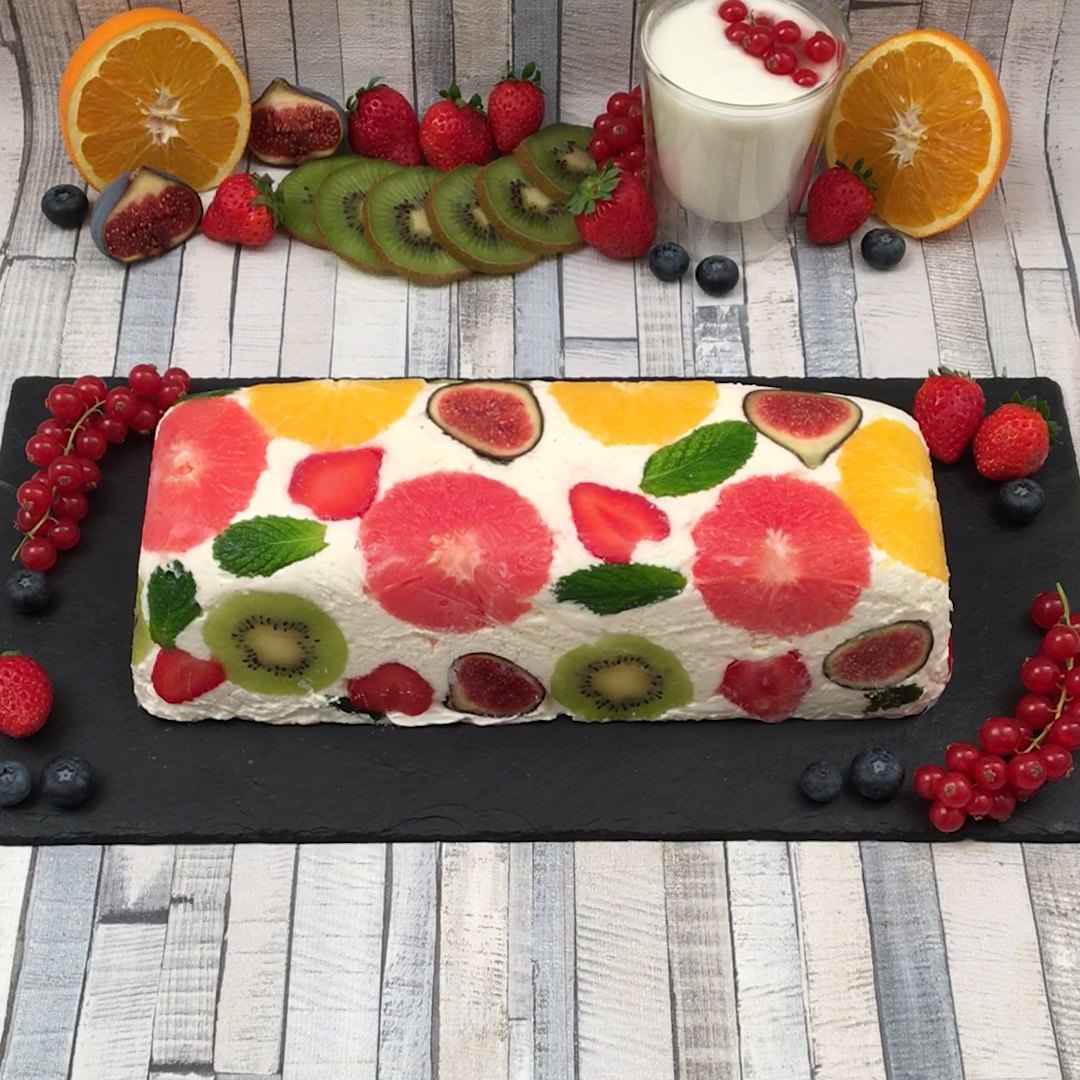 Fantasy Ice Cream Cake
Equal parts light and lovely. 😍
Ingredients
2 balls of raspberry sorbet
2 balls of passion fruit sorbet
3 figs
3 strawberries
1 kiwi
1 orange
1 grapefruit
3/4 cup reduced-fat heavy cream
1 vanilla bean or 1 tsp vanilla extract
2 cups light yogurt
Mint
Tools
1 loaf pan
1 hand mixer
1. Place the strawberry and passion fruit sorbet balls lengthwise on plastic wrap. Roll the whole thing into a sausage roll using plastic wrap and place it in the freezer for 1 hour.
2. Cut all the fruit into thin slices, remove the skins if necessary and line the loaf pan with them. Add mint leaves in the middle of the fruit.
3. Whip the low-fat cream into a whipped cream and then add the vanilla cream and yogurt, stirring gently so as not to break the foam.
4. Fill the dish halfway with this mousse and place the frozen sorbet log on top. Cover with the remaining mousse and place in the freezer for 2 hours. Remove the ice cream cake from the freezer, cut into pieces and enjoy.