THE CHEFCLUB ACADEMY
What is Chefclub Academy? A Masterclass designed to help you discover and learn to cook recipes from around the world! 🌎 We have carefully selected 5 gourmet recipes from a selection of countries known for their culinary traditions. By learning to make these recipes, you will become an expert in some of the greatest cuisines from around the world! So put on your best apron and make all 5 recipes from the country of your choice. Then simply take a picture of your dishes and post them in our app to validate your Masterclass and receive your diploma! 🎓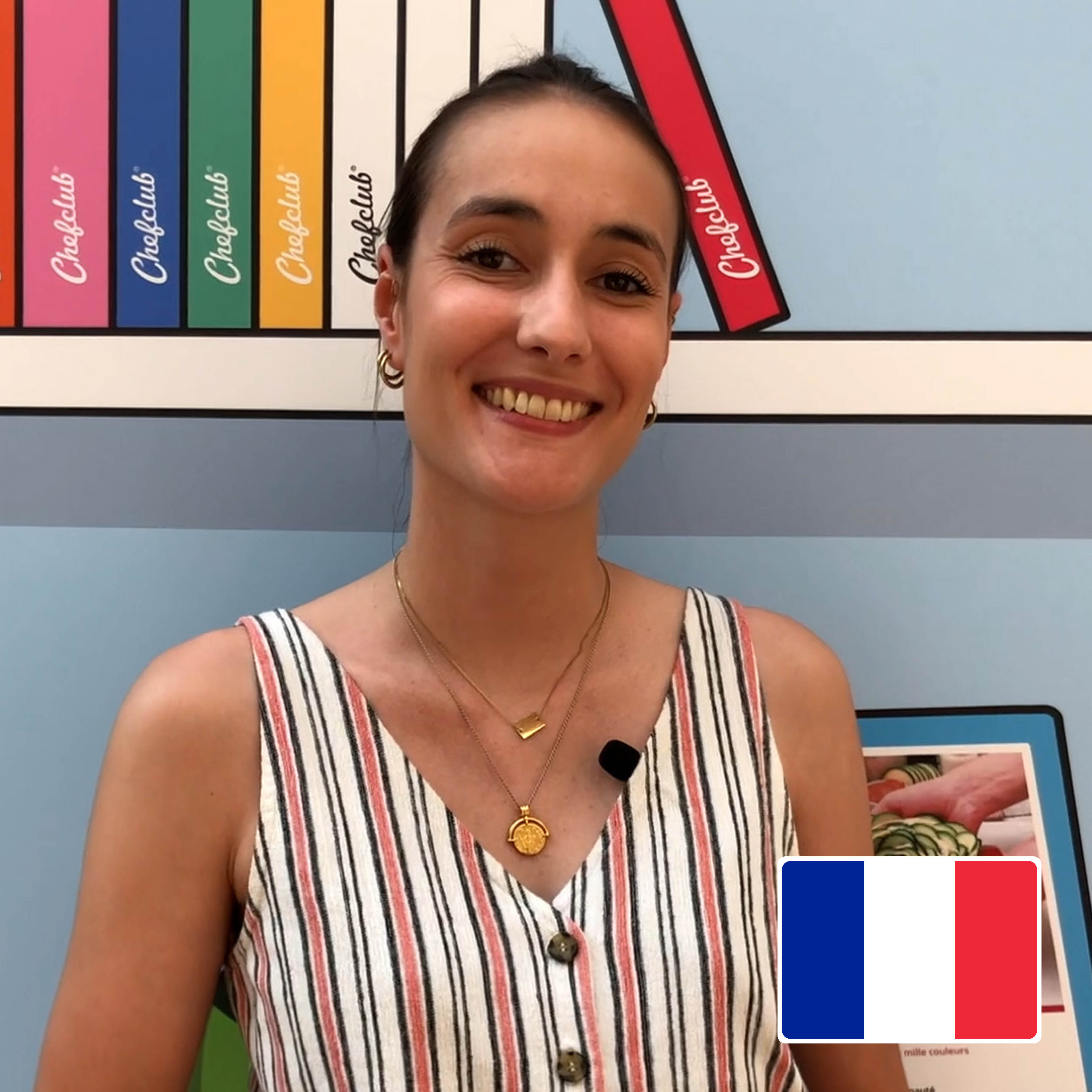 Welcome to France, the country where the baguette and cheese are king and queen! 👑 Let's go for a tasty journey across the Atlantic Ocean. Here are 5 recipes that I've selected to help you become an expert in French cuisine. Who wouldn't want to impress their family, their significant other, or their friends with recipes straight from the land of love ...? ❤️ So get your spatulas ready and of course, bon appétit!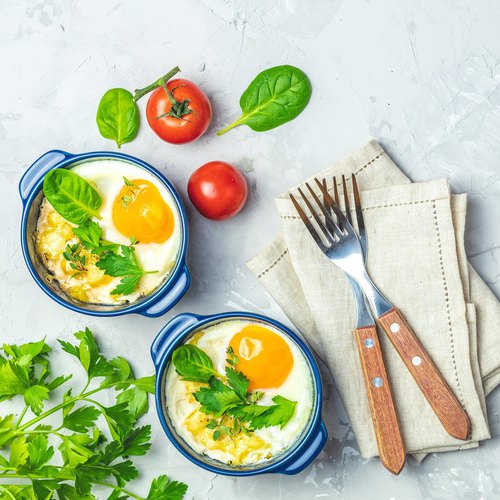 We love eggs in all of their forms: scrambled, hard boiled, poached, fried... but in France, we are especially fond of shirred eggs (eggs baked in ramekins)! In 30 minutes, prepare delicious shirred eggs that can be enjoyed for breakfast or dinner! With bacon, a dash of chives, and rich cream, this dish is the definition of French comfort food!
Check Out the Recipe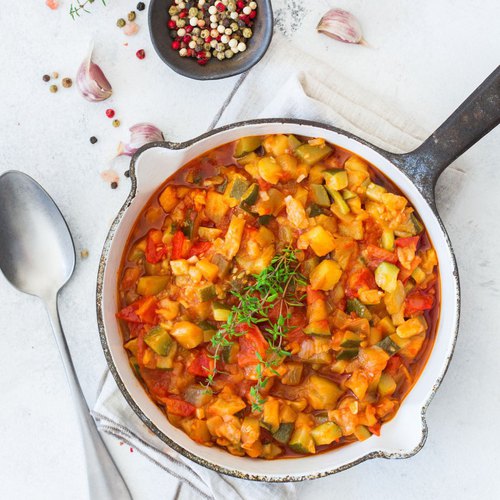 Ratoutille is much more than a blockbuster film, it's also the name of a traditional French dish of stewed vegetables widely consumed in France. At Chefclub, we love pairing this vegetable-rich side dish with rice and chicken or fish! The best part? All of your daily vegetable needs will be met with this nutritious side!
Check Out the Recipe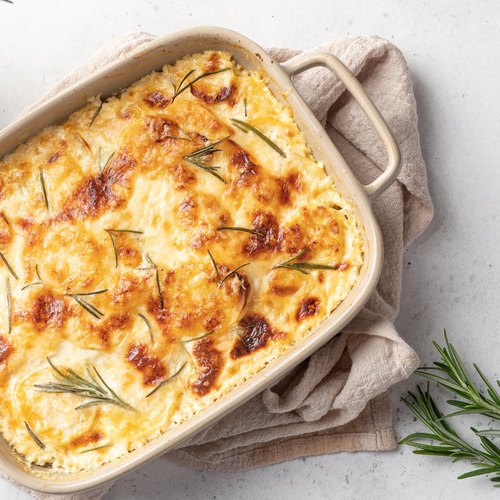 The French have created the ultimate potato casserole recipe: le gratin dauphinois. This classic dish is essentially a casserole with thinly sliced potatoes baked in cream. Fun fact: the original dauphinois recipe does not even contain cheese. It gets its creaminess from the potato starch and cream combination. However, we won't tell anyone if you decide to sprinkle a little cheese on top 🤫
Check Out the Recipe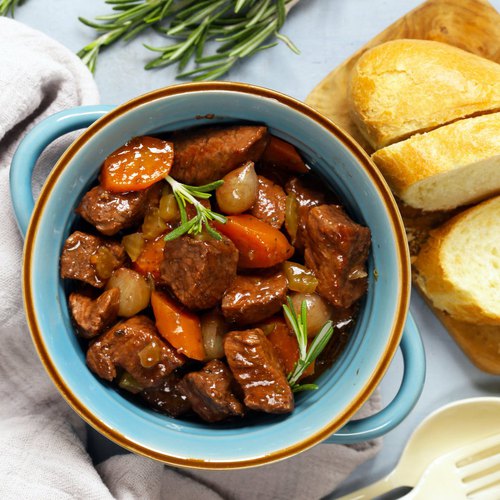 A classic that originated in the Burgundy region of France, Bœuf Bourguignon is one of the most well known and adored recipes in French gastronomy. It combines wine from Burgundy with tender beef, carrots, and onions, to create an exquisite meal. Enjoy this beef stew with a side of mashed or baked potatoes!
Check Out the Recipe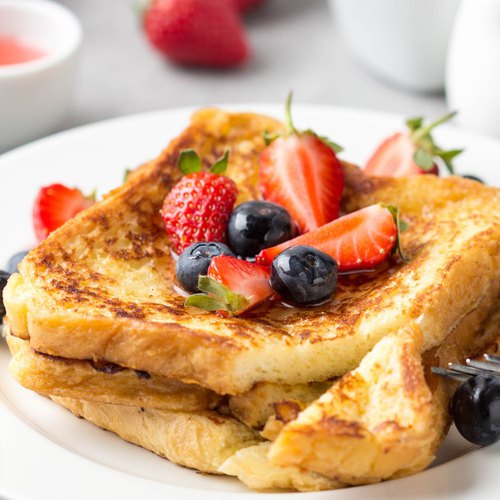 French Toast, or pain perdu in French, which literally means lost bread, was a recipe originally created to make use of extra pieces of bread that had become too hard to eat. A real favorite among French people, French toast is a delicacy that is easy to make and delicious at any time of the day. So no longer throw away your bread that's become too hard to eat and use it to make French Toast for breakfast on Sunday mornings instead!

Check Out the Recipe
They have already cooked these recipes!