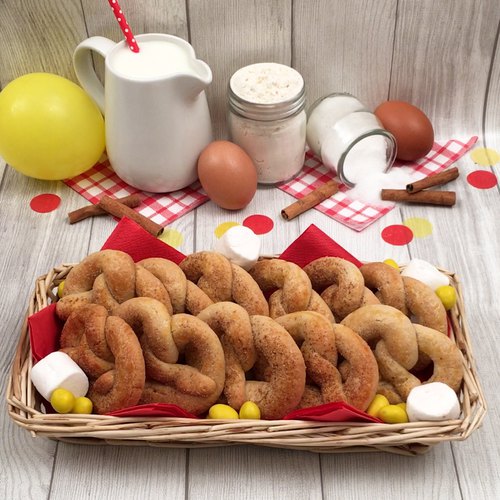 Are you 18 years old or older?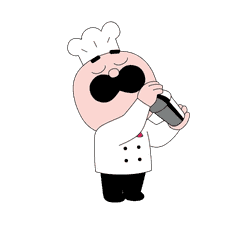 You must have the right to consume alcohol in your country of residence to continue on this site.
Please drink responsibly
German pretzels
The sweet version!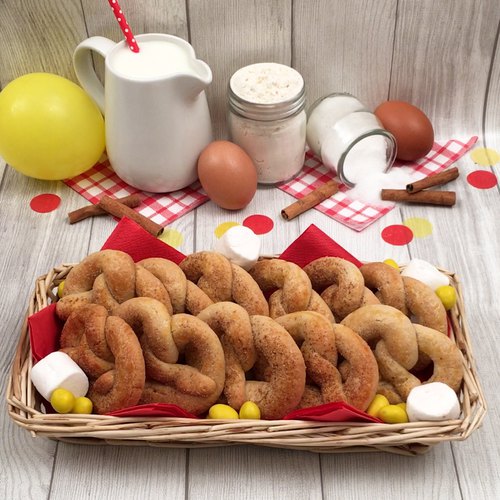 ---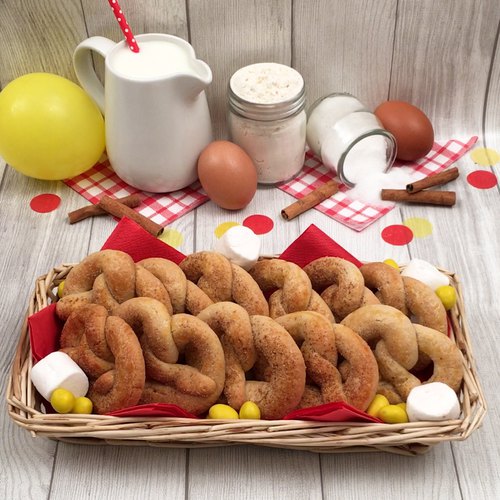 ---
Total time: 36 minutes
Prep time: 25 minutes, Cook time: 11 minutes
Ingredients for 16 people
175 grammes of sugar
275 grammes of butter
4 eggs
375 grammes of flour
1 tsp of yeast
10 grammes of cinnamon
salt
---
Kitchenware
Baking paper
---
Step 1/4
Mix 1 pig of sugar with 1 chef of softened butter, then stir in 3 eggs to the mixture. Next, add 2 chefs and 1 pig of flour, 1 chick of yeast, 1 chick of cinnamon and a pinch of salt. Knead until a firm dough is formed. Leave to chill in the fridge for 1 hour.
Step 2/4
Once the dough is out of the fridge, divide it into 16 little balls. Roll the balls into long, thin ropes, then fold each rope into the shape of a pretzel.
Step 3/4
Put the pretzels on a baking sheet lined with baking paper, brush the tops of the pretzels with egg yolk, then bake in the oven for 20 minutes at 180°C.
Step 4/4
Once the pretzels are out of the oven, melt the remaining cat of butter in the microwave for 30 seconds and brush it over the pretzels. Make a mixture of 1 mouse of sugar and 1 chick of cinnamon and sprinkle it over the hot pretzels.