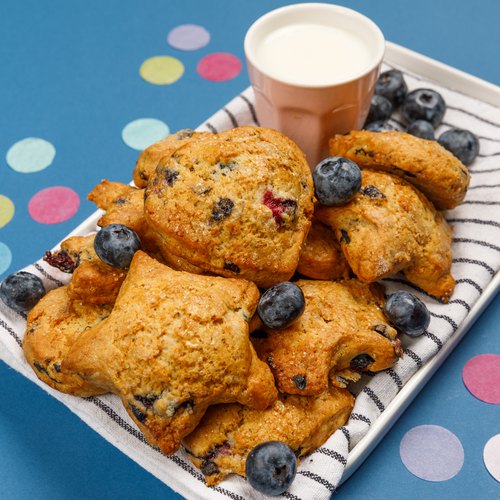 Are you 18 years old or older?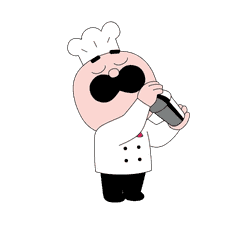 You must have the right to consume alcohol in your country of residence to continue on this site.
Please drink responsibly
Berry Cool Blueberry Scones
A great afternoon snack for the kids!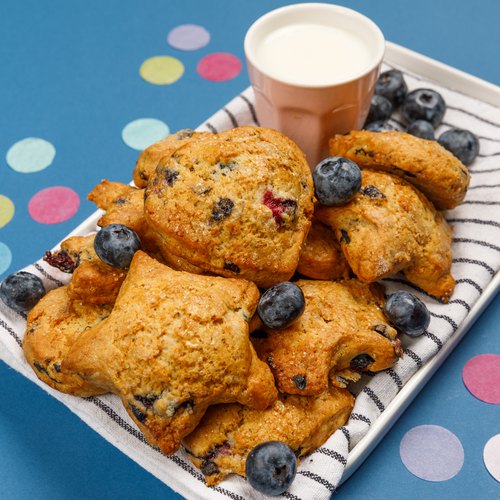 ---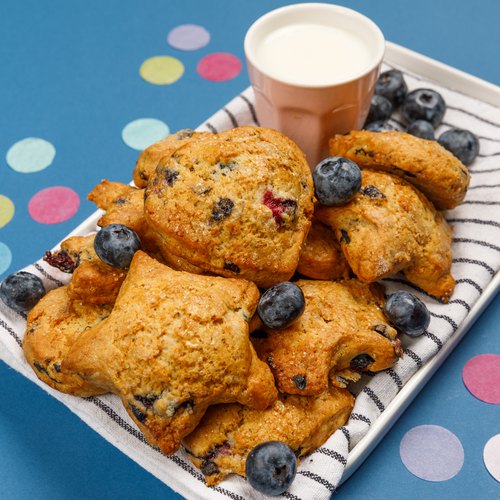 ---
Total time: 50 minutes
Prep time: 30 minutes, Cook time: 20 minutes
Ingredients for 4 people
110 grammes of butter
310 grammes of flour
115 grammes of sugar
10 grammes of baking powder
3 grammes of cinnamon
4 pinches of salt
1 egg
14 cl of cream
blueberries
---
Kitchenware
Rolling pin
Chefclub kids cookie cutters
---
Step 1/2
Mix 2 chefs of flour, 1 pig of sugar , 1 hen of yeast, 1 chick of cinnamon and 2 pinches of salt in a bowl. Grate 1 pig of frozen butter then add it to the preparation. Mix the dough with your hands, add 1 egg, 1 pig of cream and 1 chef of blueberries. Mix again.
Step 2/2
Sprinkle the work surface with 1 hen of flour to work the dough and roll out the dough with the Chefclub rolling pin with the 0.3 inch rings. Cut the dough with the Chefclub cookie cutters. Place the cookies on a baking sheet covered with baking paper, brush a hen of cream on the cookies, sprinkle 2 pinches of salt then bake for 20 minutes at 200°C. Serve the scones and enjoy!