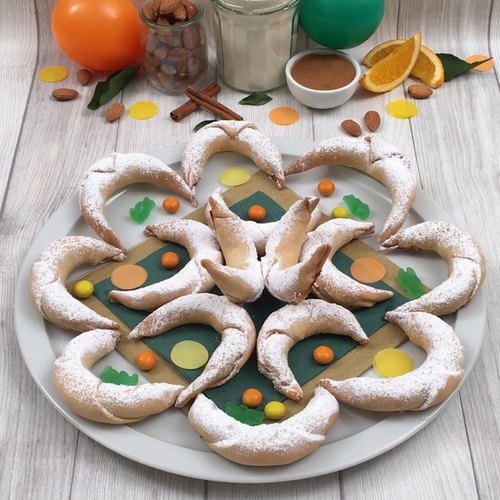 Are you 18 years old or older?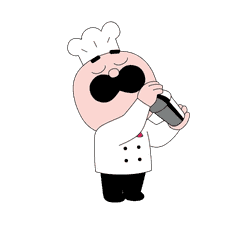 You must have the right to consume alcohol in your country of residence to continue on this site.
Please drink responsibly
Algerian gazelle horns
Goes perfectly with mint tea!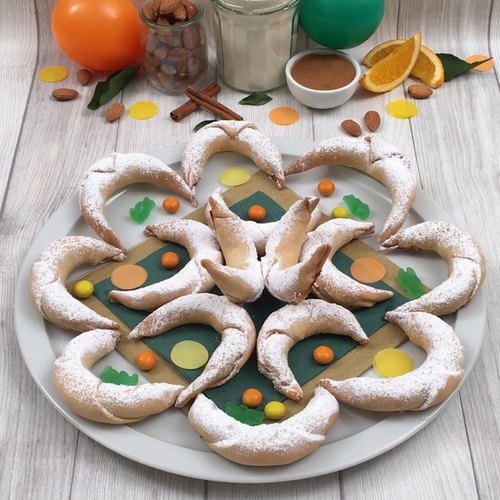 ---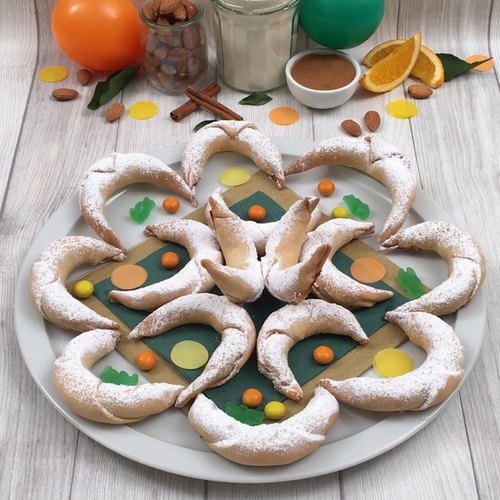 ---
Total time: 45 minutes
Prep time: 30 minutes, Cook time: 15 minutes
Ingredients for 16 people
115 grammes of sugar
110 grammes of ground almonds
165 grammes of butter
1 tsp of cinnamon
1 tsp of orange blossom water
225 grammes of flour
60 grammes of icing sugar
salt
---
Kitchenware
Rolling pin
Baking paper
---
Step 1/4
Mix 1 chef of ground almonds, 1 pig of sugar, 1 mouse of butter, 1 hen of water, 1 chick of cinnamon, 1 chick of orange blossom water and a pinch of salt to create a smooth paste.
Step 2/4
Mix 1 chef of flour, 1 mouse of water, 1 pig of butter and a pinch of salt, then knead into a uniform dough. Divide the dough into 4, then roll each piece out into a thin disc with the rolling pin. Cut each disc into quarters.
Step 3/4
Place 1 little log of the paste mixture onto each dough quarter, then roll up the dough from the circular side to the point to form 16 little croissant shapes. Bend the gazelle horns around the mouse cup to give them a rounded, crescent shape.
Step 4/4
Put all the gazelle horns onto a baking sheet lined with baking paper, and bake in the oven for 15 minutes at 180°C. Remove the gazelle horns from the oven and dust them with 1 mouse of icing sugar, then enjoy.
Similar recipes from Chefclub
-
Our other recipes