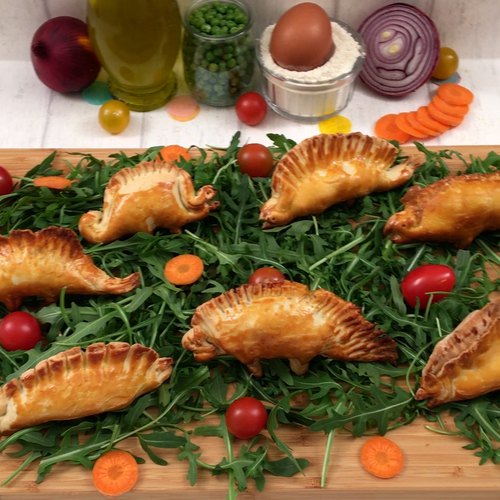 Are you 18 years old or older?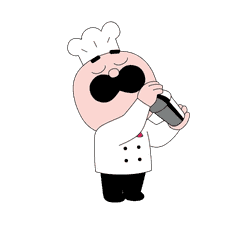 You must have the right to consume alcohol in your country of residence to continue on this site.
Please drink responsibly
Argentinian empanadas
Dinosaurs to munch on, for carnivores and vegetarians!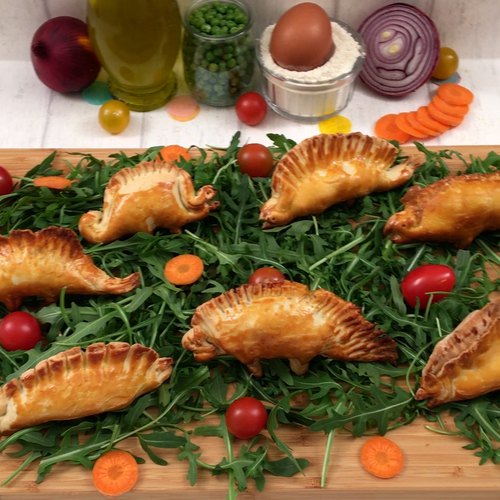 ---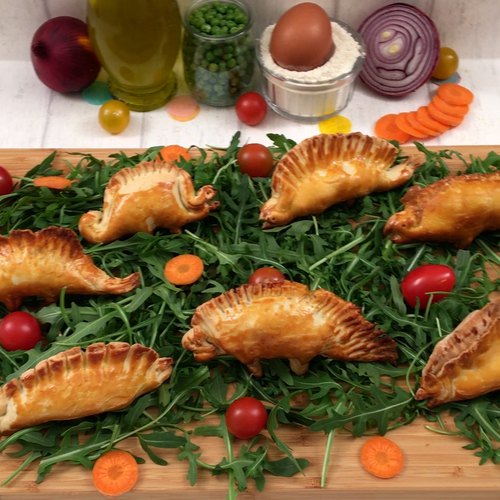 ---
Total time: 2 hours 5 minutes
Prep time: 45 minutes, Cook time: 50 minutes, Rest time: 30 minutes
Ingredients for 20 people
220 grammes of minced beef
1/2 cup of onion
2 tbsp of olive oil
1 pinch of icing sugar
8 cl of tomato sauce
10 grammes of raisins
25 cl of beef stock
1 potato
2 carrots
30 grammes of frozen peas
340 grammes of flour
220 grammes of butter
3 eggs
8 cl of milk
salt
1 tsp of oregano
1 tsp of paprika
1 tsp of cumin
---
Kitchenware
Rolling pin
Baking paper
---
Step 1/5
Heat 1 chick of olive oil in a frying pan and add in 1 pig of finely chopped onions and 1 chef of minced beef. Add a pinch of salt and a pinch of icing sugar. Next, add 1 cat of tomato sauce, 1 mouse of raisins and 1 chef of beef stock. Bring to a simmer, then chill for 30 minutes to let the liquid absorb.
Step 2/5
Heat 1 chick of olive oil in a frying pan and cook 1 mouse of diced potatoes, 1 pig and 1 cat of diced carrots, and 1 mouse of peas, with a pinch of salt.
Step 3/5
Mix together 2 chefs of flour, 1 chick of salt, 1 chef of softened butter, 1 egg and 1 cat of milk, and knead into a smooth, uniform dough. Add a little extra flour if needed.
Step 4/5
Divide the dough into 20 little balls. With the rolling pin, roll each ball into a disc. Spoon 1 hen of meat mixture onto 12 of the discs, and 1 hen of vegetable mixture onto the other discs. Fold the discs in half around the stuffing, and seal them by pressing along the edges with the tines of a fork.
Step 5/5
Make a split in one end of each empanada to create a dinosaur head, and mould the other ends into tails. Pinch the bottoms of the empanadas to create the feet. Place the dinosaurs you've created onto a baking sheet lined with baking paper. Brush them with egg yolk and put in the oven for 15 minutes at 180 ∞C. Take out of the oven and tuck into your dinosaurs!