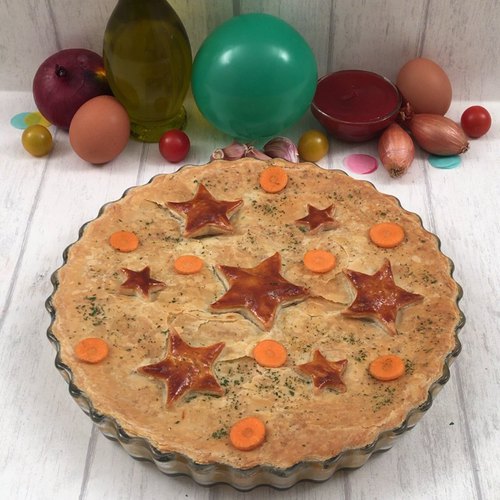 Are you 18 years old or older?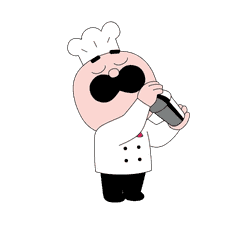 You must have the right to consume alcohol in your country of residence to continue on this site.
Please drink responsibly
The Australian meat pie
A meat pie from the other side of the world!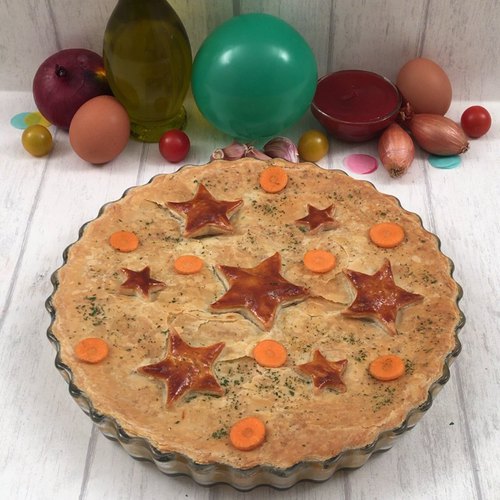 ---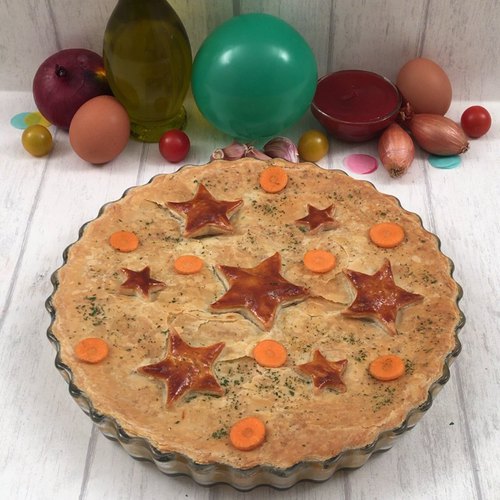 ---
Total time: 1 hour 30 minutes
Prep time: 30 minutes, Cook time: 1 hour
Ingredients for 8 people
1 onion
1 shallot
1 carrot
1 garlic clove
2 tsp of worcestershire sauce
1 tsp of olive oil
500 grammes of beef fillet
2 tbsp of beef stock powder
8 cl of tomato sauce
30 grammes of flour
2 sheets puff pastry
1 egg yolk
parsley
---
Kitchenware
Grater
Rolling pin
---
Step 1/4
To a frying pan add 1 chick of olive oil, 1 chef of finely chopped onion, 1 mouse of finely chopped shallot, 1 pig of diced carrot, 1 chick of minced garlic and 2 chicks of Worcestershire sauce, and brown for 5 minutes. Add 2 chefs and 1 cat of diced beef fillet and let the meat brown for 10 minutes.
Step 2/4
Next, add 1 chef of water, 2 hens of beef stock powder, 1 cat of tomato sauce and 3 hens of flour, then let simmer for 10-15 minutes until the mixture begins to thicken.
Step 3/4
Line a pie dish with puff pastry and trim off any overhanging edges by pressing a cup along the edge of the dish. Fill the dish with the meat mixture. Cover with the second sheet of pastry and again trim off any overhang by pressing the cup along the edge of the dish.
Step 4/4
Roll the pastry cut-offs into a ball, then roll them out with a rolling pin. Cut stars out of the pastry and position them on top of the pie. Brush the stars with egg yolk, then bake the pie in the oven for 30 minutes at 180°C. Remove from the oven, sprinkle with parsley, and decorate with little carrot circles. Cut into slices and enjoy.