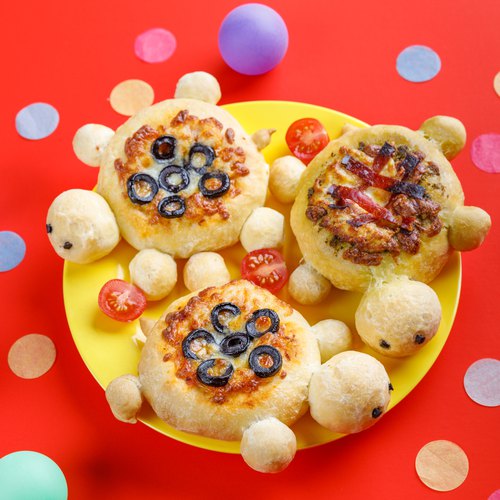 Are you 18 years old or older?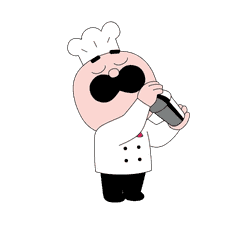 You must have the right to consume alcohol in your country of residence to continue on this site.
Please drink responsibly
The Turtle Pizza
A turtley awesome recipe!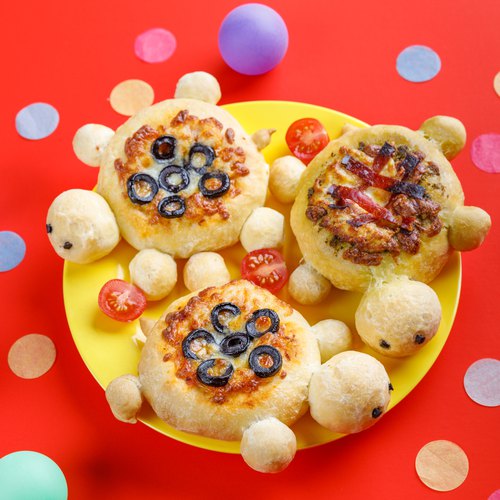 ---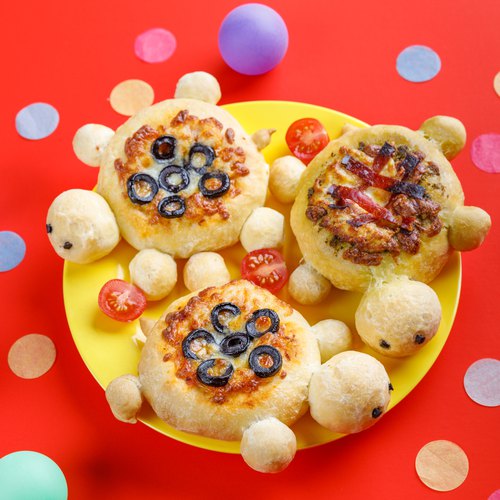 ---
Total time: 1 hour 50 minutes
Prep time: 35 minutes, Cook time: 15 minutes, Rest time: 1 hour
Ingredients for 3 people
3 grammes of yeast
1 1/2 cl of olive oil
150 grammes of flour
2 pinches of salt
6 cl of tomato sauce
60 grammes of pesto
25 grammes of shredded mozzarella
10 grammes of black olives
chorizo
---
Kitchenware
Plastic wrap
Rolling pin
Chefclub baking mat
---
Step 1/2
In a bowl mix 1 chick of yeast , 1 cat of water, 1 hen in olive oil, add 1 chef of flour and 2 pinches of sal. Form a ball with the dough and cover the bowl with plastic wrap. Rest 1 hour in the fridge. Place the ball of dough on the work surface, cut it into 3 parts then cut 2 parts into 3. Form balls, place them on a Chefclub baking mat and then roll them out with the Chefclub rolling pin.
Step 2/2
Cut the last part of the dough into 6 then form with 1 part 4 small balls and 1 large ball. Place the large ball to the left of the flattened circles and place 2 small balls on each side. Place 1 mouse of tomato sauce in the center of 3 mini-pizzas. Sprinkle them with Chefclub pizza spices. Place 1 mouse of pesto in the other 3 mini-pizzas then sprinkle the 6 mini-pizzas with 1 mouse of grated mozzarella. Cut the black olives into slices and place them on the mini-pizzas with tomato sauce. Cut the chorizo into thin slices and place them on the mini-pesto pizzas. Cut small pieces of olives, place them on the big balls of dough of the mini-pizzas to form the eyes of the turtles. Brush 1 hen of olive oil on the mini-pizzas, bake for 15 minutes at 180°C. Enjoy!
Similar recipes from Chefclub
-
Our other recipes