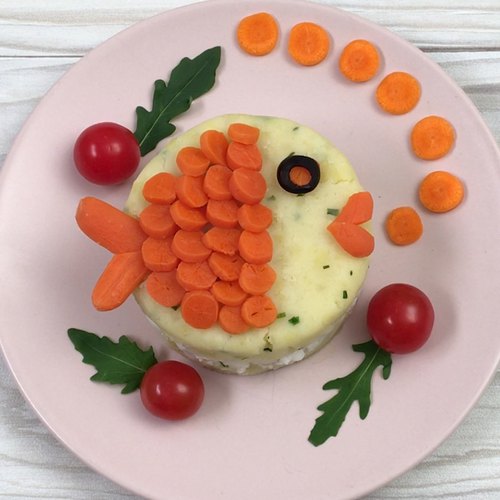 Are you 18 years old or older?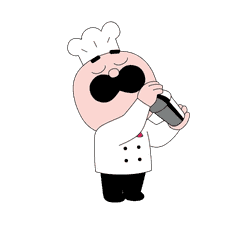 You must have the right to consume alcohol in your country of residence to continue on this site.
Please drink responsibly
Portuguese "bacalhau com natas"
Like a mini fish pie!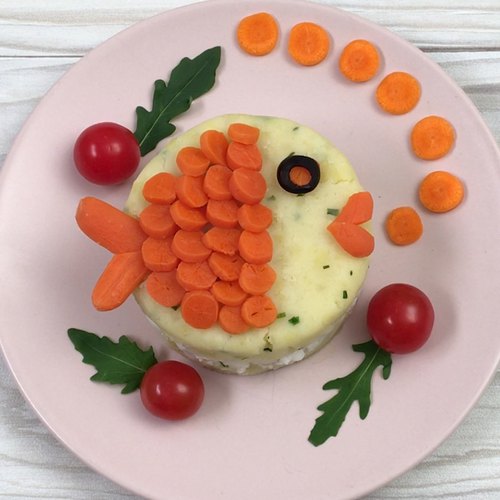 ---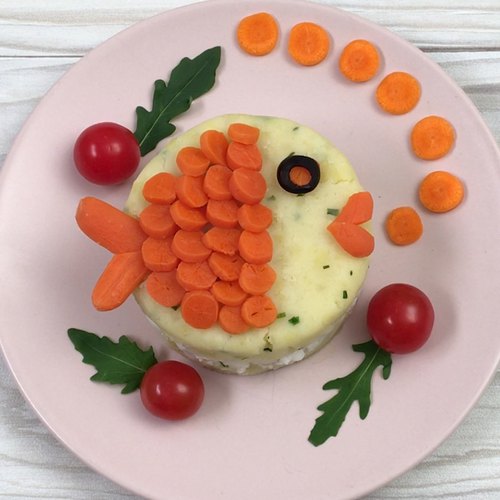 ---
Total time: 34 minutes
Prep time: 30 minutes, Cook time: 4 minutes
Ingredients for 3 people
6 potatoes
4 1/2 cl of olive oil
250 grammes of desalted salt cod fillet
1 tsp of lemon juice
1 tbsp of béchamel sauce
15 baby carrots
1 black olive
chives
salt & pepper
---
Kitchenware
Clingfilm
---
Step 1/5
Mash the 6 peeled, boiled potatoes along with 2 hens of olive oil, 1 hen of chopped chives, salt and pepper.
Step 2/5
Fill the chef with cod and add 1 hen of olive oil, 1 hen of lemon juice, salt and pepper. Cover the chef with clingfilm and put it in the microwave for 1 ½ minutes. Once the chef is out of the microwave, remove the clingfilm (careful, it's hot!), pour the contents into a bowl and mix the flakes of cooked cod with 1 hen of béchamel sauce.
Step 3/5
Line the chef with clingfilm and tip in 1 cat of mashed potato. Pack the potato down firmly with the pig. On top of the potato add 1 cat of cooked cod and then 1 cat of mashed potato, then pack down again with the pig. Turn out onto a plate. Repeat this step twice more.
Step 4/5
Put 15 baby carrots into the pig with 1 hen of water and cover with clingfilm. Place in the microwave for 2 minutes.
Step 5/5
Take the carrots out of the pig, let them cool, then cut 1 carrot in half lengthwise. Cut 1 of the halves in half again with a slanted, diagonal cut. Cut the tips off the other half carrot, again using a diagonal cut. Slice 4 more carrots into little circles. Form a V with the 2 slanted quarter-carrots at the edge of 1 of the mashed potato blocks, and then place the 2 slanted carrot tips in a little V at the other end of the mashed potato block, to create a tail and a mouth for your fish. Cover the tail half of the mashed potato block with little carrot circles to create scales. Add a final carrot circle for the fish's eye. Finish off the eye with a circle of black olive. Repeat with the other 2 mashed potato blocks, then enjoy.