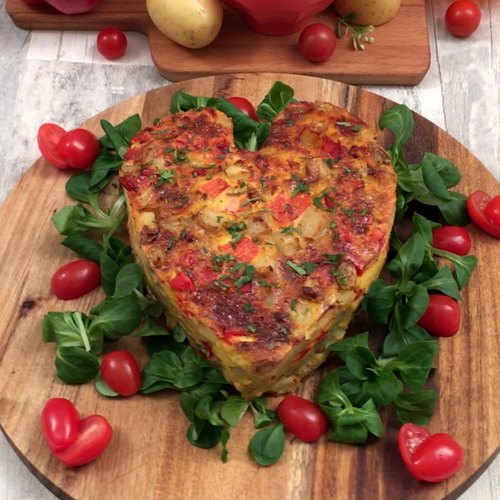 Are you 18 years old or older?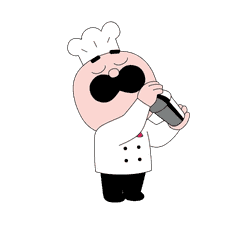 You must have the right to consume alcohol in your country of residence to continue on this site.
Please drink responsibly
Spanish tortilla
Much more than just an omelet!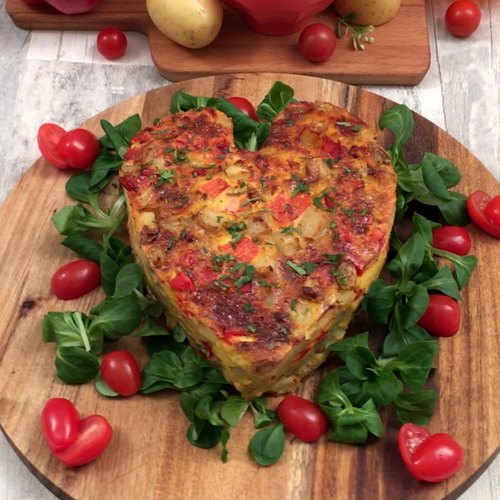 ---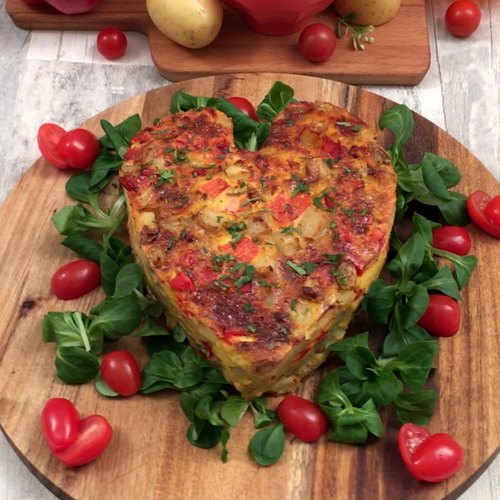 ---
Total time: 1 hour 25 minutes
Prep time: 20 minutes, Cook time: 1 hour 5 minutes
Ingredients for 6 people
7 potatoes
1 tbsp of olive oil
1 pepper
9 eggs
parsley
salt & pepper
---
Kitchenware
Baking paper
Cardboard
Sticky Tape
Aluminium foil
---
Step 1/3
Dice 6 potatoes and spread them out on a baking sheet lined with baking paper. Drizzle over 1 hen of olive oil, add salt and pepper, then roast in the oven for 20 minutes at 170°C.
Step 2/3
Cut a 30 x 15 cm piece of cardboard into 2 strips of 30 x 7.5 cm. Stand them up and bend them to create a heart shape. Fix the heart shape in place with sticky tape. Cover the cardboard heart in aluminium foil, then place it on a baking sheet lined with baking paper.
Step 3/3
Dice the pepper. Put 2 chefs of the cooked potato cubes into the heart, then add 1 pig of pepper on top. Add in 2 more chefs of potato, then 1 more pig of pepper into the heart. Beat 9 eggs, then pour them into the heart. Bake in the oven for 45 minutes at 170°C. Once out of the oven, turn the tortilla out of the heart mould, sprinkle with chopped parsley and enjoy.