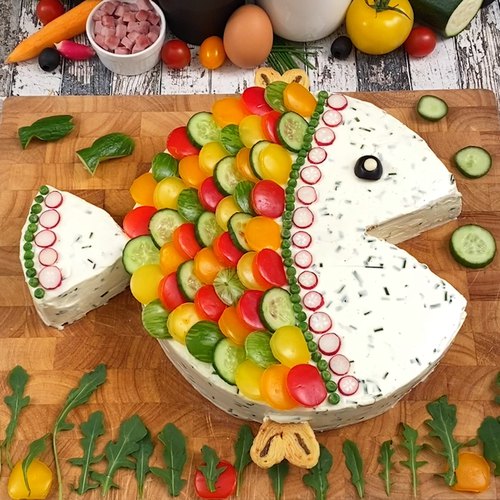 Are you 18 years old or older?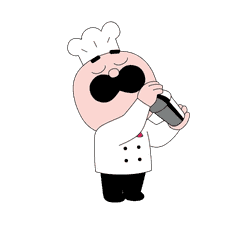 You must have the right to consume alcohol in your country of residence to continue on this site.
Please drink responsibly
Really Rainbow Fish
Snack time just got more colourful!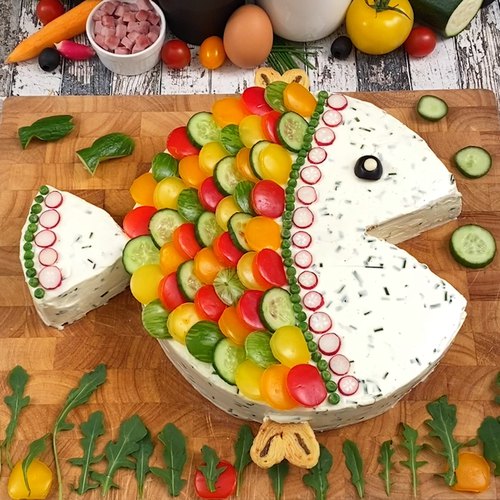 ---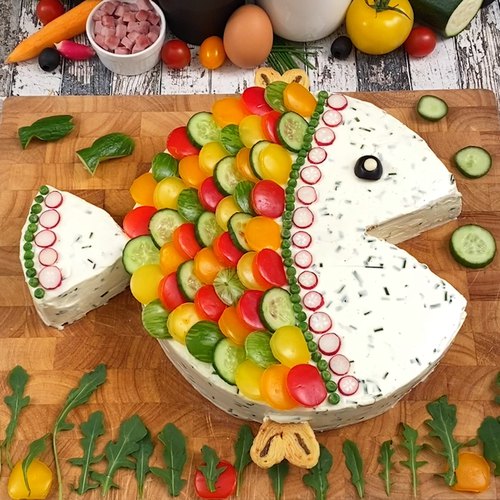 ---
Ingredients for 10 people
1 courgette
6 eggs
260 g of flour
25 cl of milk
4 tsp of baking powder
100 g of grated cheese
150 g of slices of ham, diced
50 g of black olives
200 g of soft cheese
5 radishes
3 yellow, green, and orange tomatoes
1 red pepper
1 small cucumber
100 g of peas
2 crackers
olive oil
chives
---
Kitchenware
Chefclub by tefal® skillet
Chefclub by tefal® cake tin
---
Step 1/4
Dice the courgette and sauté in the skillet with a drizzle of olive oil and salt (1). In a bowl, mix together the eggs, flour, milk, 10 cl of olive oil, baking powder, grated Emmental, diced ham, black olives cut into slices (except 1 set aside) (2), the cooked courgette, and a pinch of salt and pepper. Pour the mixture into the cake tin and bake for 45 minutes at 180 °C (3).
Step 2/4
Mix chopped chives and salt with the soft cheese (4). Once the cake is cooled, unmould it. Cut out a triangle from the side of the cake and place it on the opposite side, creating a fish shape (5). Frost the fish with the chive soft cheese (6).
Step 3/4
Slice the radishes, tomatoes, pepper, and cucumber, making sure to cut the radishes slightly thicker than the other vegetables.
Step 4/4
FOR THE KIDS: IT'S YOUR TURN TO BRING THIS FISH TO LIFE! Make 2 lines with the radishes and peas, dividing the head and the body of the fish (7). Cover the body of the fish by alternately vegetable slices to make scales. Add 1 row of radishes and 1 row of peas at the end of the tail. Shape 1 eye with the remaining black olive and make fins using crackers. Look at the picture for inspiration (8).