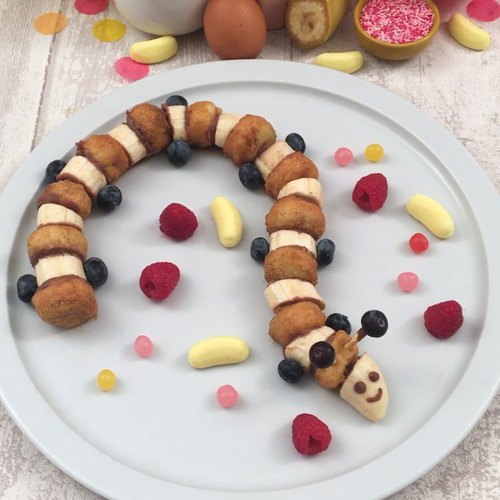 Are you 18 years old or older?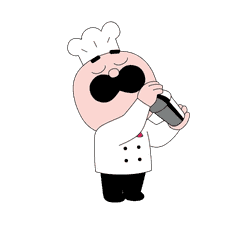 You must have the right to consume alcohol in your country of residence to continue on this site.
Please drink responsibly
Kenyan banana fritters
The yummiest centipede!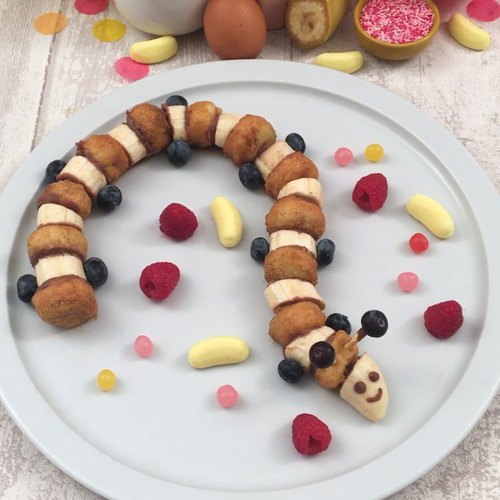 ---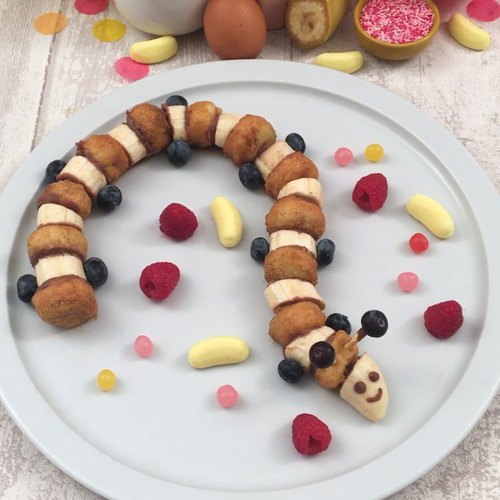 ---
Total time: 1 hour
Prep time: 25 minutes, Cook time: 35 minutes
Ingredients for 6 people
300 grammes of flour
90 grammes of vanilla sugar
2 tsp of baking powder
3 eggs
25 cl of milk
1 banana
1/2 lemon
50 grammes of dark chocolate
1 mikado®
14 blueberries
vegetable oil
---
Step 1/4
Mix 2 chefs of flour with 1 hen of vanilla sugar and 2 chicks of baking powder. Add 3 eggs and 1 chef of milk, and stir to form a smooth batter.
Step 2/4
Juice 2 lemons into the chef kiddoz. Cut the banana into 24 slices and soak them in the lemon juice. Next, dip half the banana slices into the fritter batter and deep fry them in hot vegetable oil. Leave to rest on the kitchen roll to absorb any excess oil. Roll all the fritters in 1 cat of vanilla sugar.
Step 3/4
Melt 1 mouse of dark chocolate for 30 seconds in the microwave. Create a centipede by alternating between the fritters and the plain banana slices, sticking the segments together with melted chocolate.
Step 4/4
Finish off the centipede with the tip of the banana decorated with melted chocolate to make a face. Cut 1 Mikado® in half and skewer 1 blueberry on each half. Stick the 2 half-Mikados® into the fritter beside the banana face. Position blueberries along the centipede's body to create feet, and tuck in.