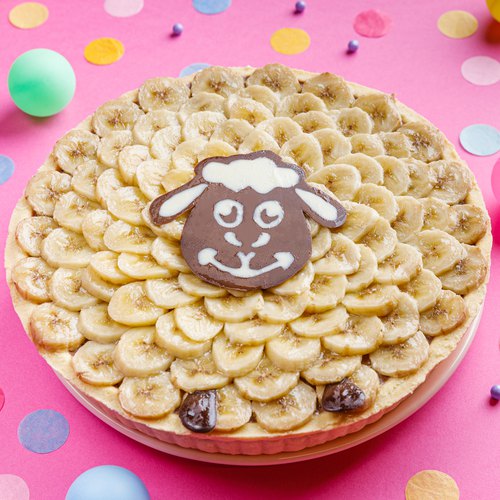 Are you 18 years old or older?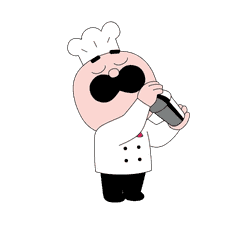 You must have the right to consume alcohol in your country of residence to continue on this site.
Please drink responsibly
The Sheep Tart
Don't be sheepish and try this sweet recipe!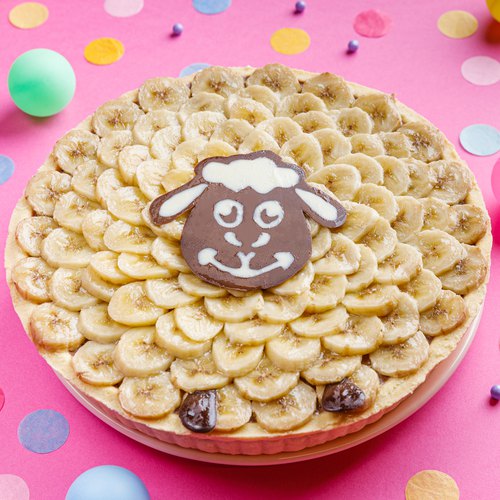 ---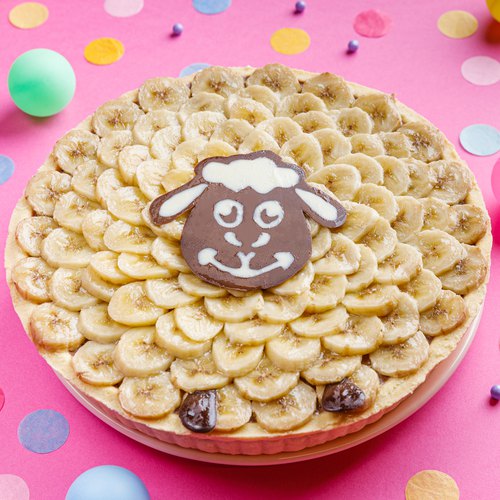 ---
Total time: 2 hours 25 minutes
Prep time: 35 minutes, Cook time: 20 minutes, Rest time: 1 hour 30 minutes
Ingredients for 6 people
308 grammes of milk chocolate
45 grammes of white chocolate
300 grammes of flour
7 grammes of salt
20 grammes of sugar
150 grammes of butter
263 grammes of dark chocolate
50 cl of whipped cream
bananas
---
Kitchenware
Baking paper
Rolling pin
---
Step 1/3
Download and print the image of the sheep (https://cdn.chefclub.tools/web_assets/mouton_nelson.pdf) and place it in a plastic bag. Melt 1 mouse of milk chocolate. Form a cone with baking paper, then pour the melted chocolate inside. Repeat the action with 1 mouse of white chocolate. Trace the outline of the drawing using the milk chocolate cone, fill the mouth, nose, eyes, ears and wool of the sheep with the white chocolate cone. Fill in the rest of the drawing with the milk chocolate cone. Chill in the fridge for 30 minutes.
Step 2/3
In a bowl mix 2 chefs of flour, 1 chick of salt, 1 hen of sugar, 2 cats of butter and 1 cat of water. Mix by hand until well combined. Place the dough between 2 sheets of baking paper, roll out the dough using the Chefclub rolling pin with the 7 mm rings. Continue to roll the dough with the 3 mm rings until you get a rectangle. Place the dough on a baking sheet then refrigerate for 30 minutes.
Step 3/3
Place the dough in a pie pan and cut the excess dough. Prick the bottom of the dough with a fork. Bake the dough for 20 minutes at 160°C. In a bowl place 1 chef and 1 pig of dark chocolate, 1 chef and 1 pig of milk chocolate, 2 chefs of whipping cream and microwave for 1 minute. Cut the bananas into slices, place them in the bottom of the tart, pour in the chocolate preparation, then refrigerate for 30 minutes. Place the rest of the banana slices all over the tart. Place the chocolate sheep in the center and enjoy!