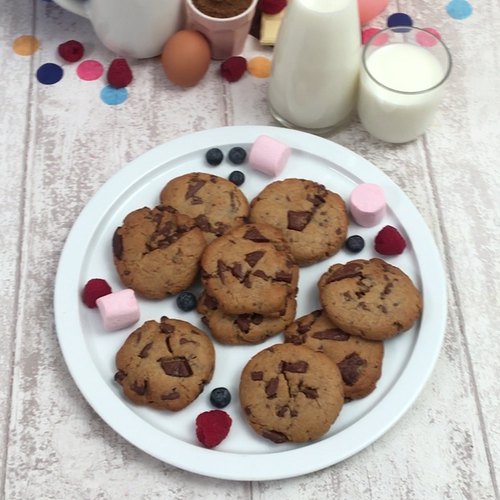 Are you 18 years old or older?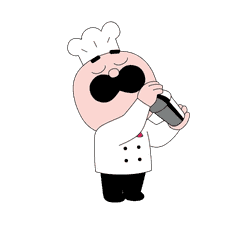 You must have the right to consume alcohol in your country of residence to continue on this site.
Please drink responsibly
The Easiest Chocolate Chip Cookies
An ooey gooey treat that the whole family will devour!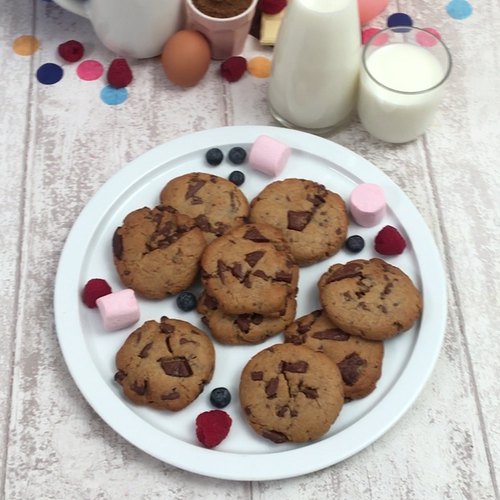 ---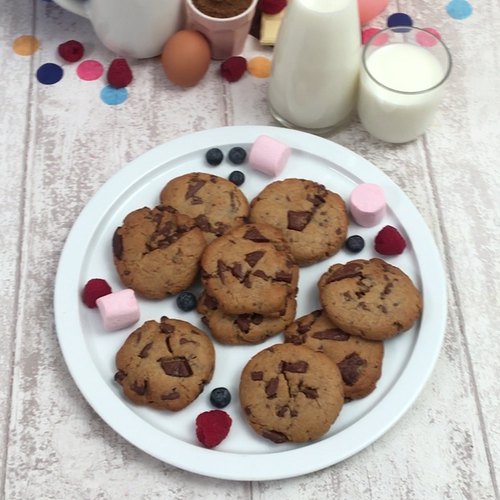 ---
Ingredients for 6 people
110 g of butter, softened
115 g of sugar
115 g of brown sugar
1 egg
1 tsp of vanilla extract
300 g of flour
1 tsp of baking powder
1 tsp of baking soda
pinch of salt
---
Kitchenware
Dish towel
Rolling pin
Baking paper
---
Step 1/4
In a salad bowl mix 1 pig softened butter, 1 pig sugar, and 1 pig brown sugar with a fork. Add 1 egg and 1 chick of vanilla extract and mix again.
Step 2/4
Add 2 chefs flour, 1 pinch of salt, 1 chick baking powder, and 1 chick of baking soda. Knead until you obtain a homogeneous ball of dough.
Step 3/4
Wrap the milk chocolate bar in a clean dish towel and break it into pieces by gently pounding the rolling pin on the chocolate. Add and mix into the dough mixture.
Step 4/4
Fill the mouse cup (1/4 cup) with the cookie dough and press down well. Using a small round knife, remove the cookie dough and place it on a parchment lined baking sheet. Flatten the cookie dough ball with the mouse cup to form the cookies. Repeat until you have used all the dough. Bake for 10 minutes at 180 °C. Remove the cookies from the oven and let cool. Serve with milk and enjoy!