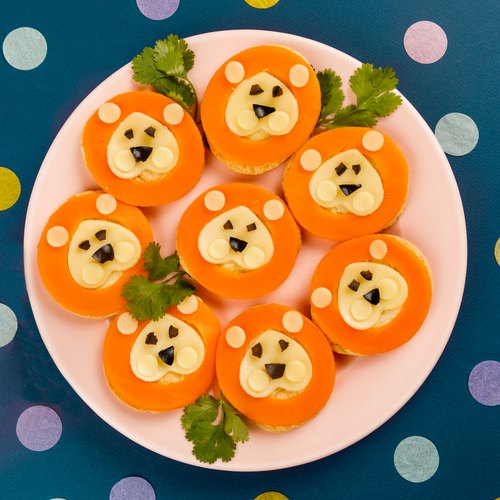 Are you 18 years old or older?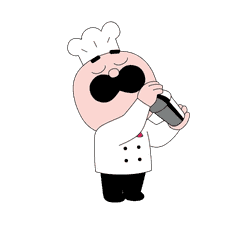 You must have the right to consume alcohol in your country of residence to continue on this site.
Please drink responsibly
The Lion's Salty Savannah
Take a walk on the wild side!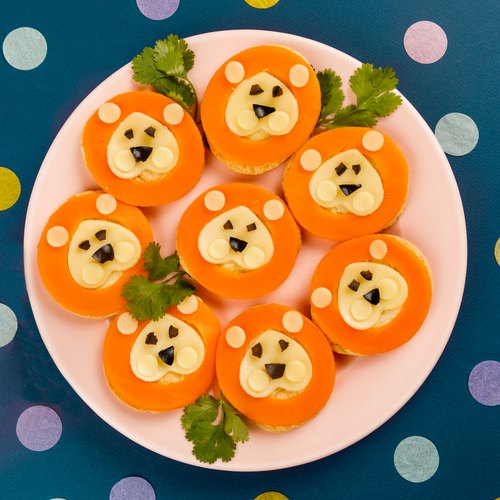 ---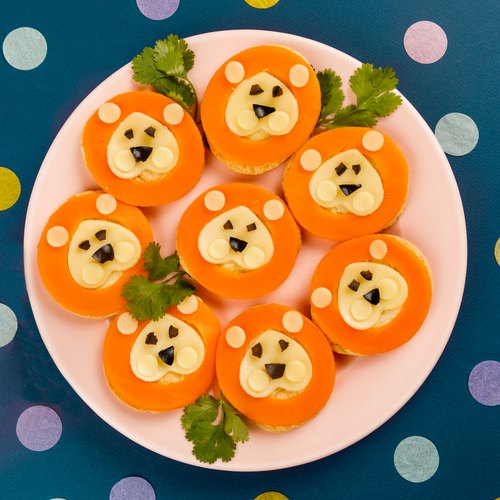 ---
Total time: 43 minutes
Prep time: 30 minutes, Cook time: 13 minutes
Ingredients for 4 people
130 grammes of butter
50 grammes of parmesan cheese
1 egg
300 grammes of flour
8 slices of cheddar cheese
8 slices of gouda cheese
2 black olives
---
Kitchenware
Rolling pin
Cookie cutter heart
---
Step 1/2
Mix 1 cat and 1 mouse of soft butter, 1 pig of grated Parmesan. Add the egg, 2 chefs of flour then mix until combined. Roll out the dough with the Chefclub rolling pin with the 0.2 inche rings, use the chef's cup as a cookie cutter and form several discs of dough. Bake for 13 minutes at 170 °C.
Step 2/2
Form 1 disc of cheddar with the cat measuring cup and 1 smaller disc with the hen measuring cup. Place the large disc on a cookie. Form 1 heart with the gouda with the heart cookie cutter, then form 2 smaller discs using a pen cap. Cut the olives into pieces, place the olive pieces on the heart to finish the decoration. Repeat the action with each shortbread. Everything together should resemble a lion. Serve and enjoy!