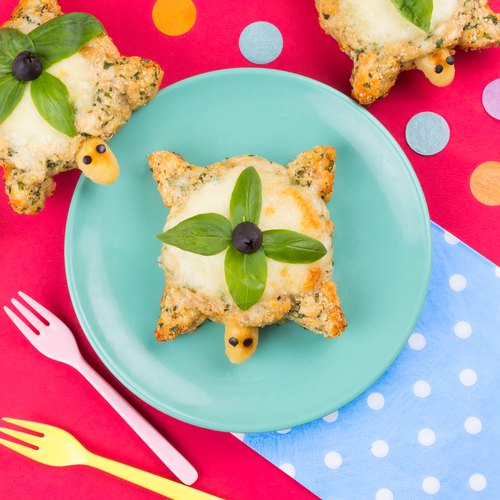 Are you 18 years old or older?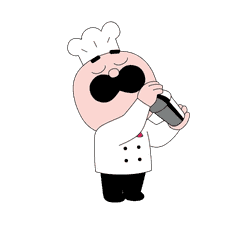 You must have the right to consume alcohol in your country of residence to continue on this site.
Please drink responsibly
Turtley Yummy Chicken Patty
Chicken parm just got a makeover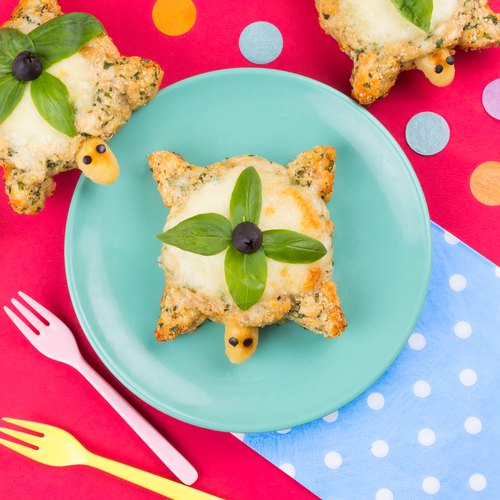 ---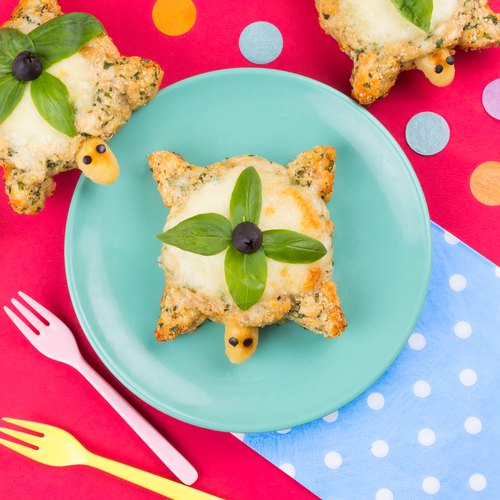 ---
Total time: 40 minutes
Prep time: 40 minutes
Ingredients for 3 people
1 head of broccoli
118 ml of water
720 grammes of ground chicken
120 grammes of breadcrumbs
30 grammes of parsley
45 grammes of grated parmesan
1 tbsp of chefclub italian seasoning
1 tsp of salt
1 tsp of garlic
Black olives
Basil
1 ball of mozzarella
Cooked gnocchi
800 grammes of cooked spaghetti
225 grammes of tomato sauce
---
Kitchenware
Parchment paper
Clingfilm
---
Step 1/5
Remove the florets from the head of broccoli. Pour 1 pig of water into the bowl and cover it with plastic wrap. Cook the broccoli in the microwave. Remove the plastic wrap and cut the broccoli into small pieces.
Step 2/5
In a bowl, add 3 chefs of ground chicken, 2 pigs of breadcrumbs, 1 pig of parsley, 1 pig of parmesan, 1 hen of Chefclub Italian Mix, 1 little chicks of salt, 1 little chicks of pepper and 1 little chicks of garlic. Mix together well.
Step 3/5
Fill 1 chef with the chicken mixture, place the cat measuring cup on top and press down to create a well in the center. Put the chopped broccoli in the center and fold the edges of the meat towards the center, covering the broccoli. Empty the burger onto a cutting board and flatten it with the bottom of the chef measuring cup. Roll 12 small balls with the extra meat and place 4 balls on each burger. Slice the ball of mozzarella into 3 equal slices and place a slice on top of each burger. Place the burgers on a baking tray lined with parchment paper. Bake for 20 minutes at 350 °F.
Step 4/5
Remove from oven. Take a cooked gnocchi and place in the burger to form the turtle head. Cut small slices of black olives to create the eyes and place on the gnocchi. Place 4 basil leaves on each mozzarella to form a flower shape. Place a piece of black olive in the middle of the basil flower. Set aside.
Step 5/5
In a bowl mix the cooked spaghetti and the tomato sauce. Serve the pasta with the turtle burgers on a plate. Serve and enjoy!