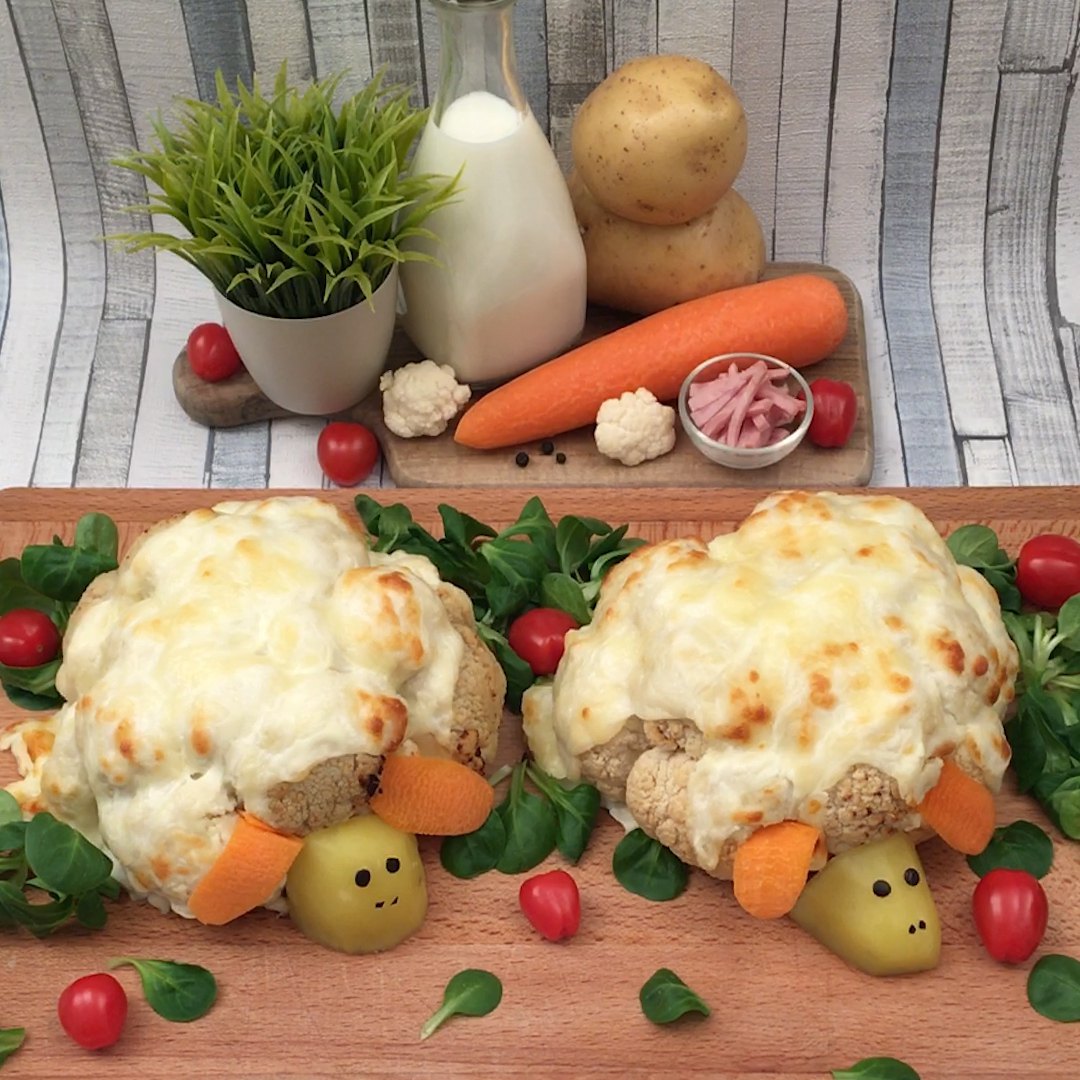 Cauliflower Lamb
You're so cute I could just eat you up!
Made by you!
Ingredients
2 heads of cauliflower
7 potatoes (boiled and peeled)
150g of diced ham or sliced bacon
12cl of sour cream or bechamel sauce
25g shredded mozzarella cheese
1 black olive (4 round slices and 4 little squares)
1 carrot (2 slices)
Water
Kitchenware
1 mixing bowl
Plastic wrap
Parchment paper
1. Place 1 cauliflower in the bowl with 2 hens of water, and cover with plastic wrap. Microwave for 10 minutes and repeat with the other cauliflower.
2. Mash 6 of the potatoes and mix them with the diced ham.
3. Remove the stalks from the cauliflowers and fill the middle with the mashed potatoes. Flip the cauliflowers and place them on a baking sheet with parchment paper. Spread the sour cream on top of the cauliflower and sprinkle with the mozzarella. Bake for 10 minutes at 180° C.
4. After the cauliflower has been baked, cut the remaining potato in half and add half to each cauliflower for the head, then decorate the sheep with the carrot pieces and black olives and enjoy!