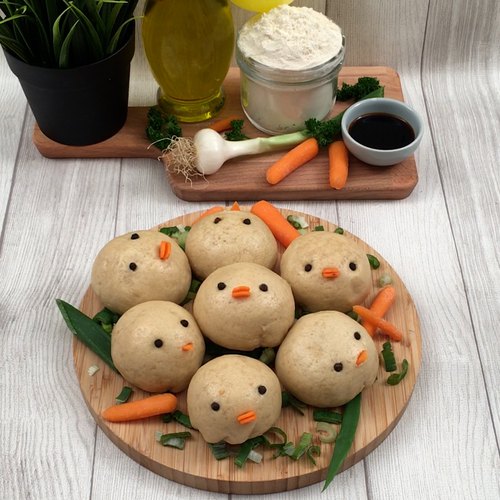 Are you 18 years old or older?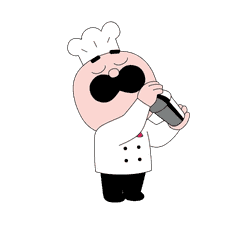 You must have the right to consume alcohol in your country of residence to continue on this site.
Please drink responsibly
Chinese bao
The cutest little buns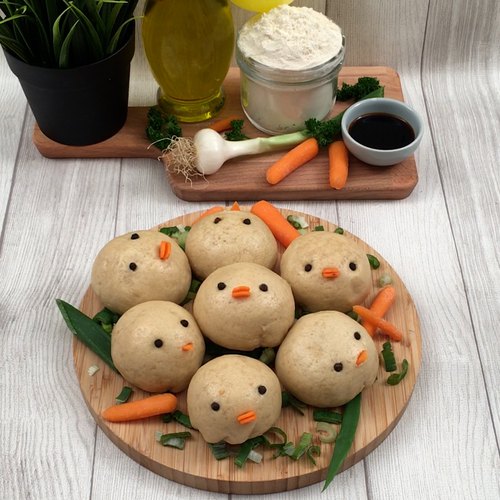 ---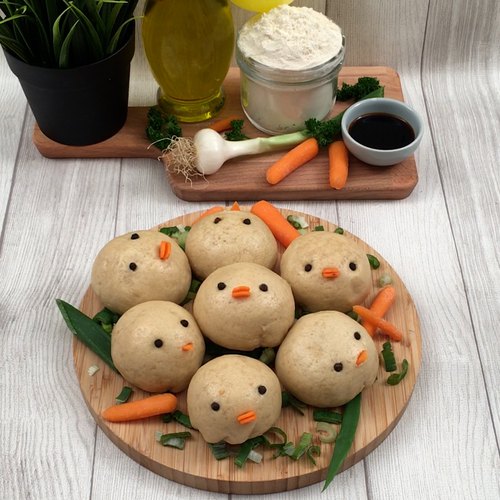 ---
Total time: 1 hour 35 minutes
Prep time: 35 minutes, Cook time: 1 hour
Ingredients for 12 people
1 tsp of yeast
450 grammes of flour
400 grammes of ground pork
1 tsp of sesame oil
1 tbsp of soy sauce
1 carrot
1 spring onion
24 peppercorns
salt
---
Kitchenware
Baking paper
---
Step 1/4
Add 1 chick of yeast into 1 pig of warm water and mix well. Add 3 chefs of flour and 1 pig of water, and knead to form a smooth, uniform dough. Cover the bowl with a tea towel and let rest for 1 hour.
Step 2/4
Mix 3 pigs of minced pork with 1 chick of salt, 1 hen of soy sauce, 1 chick of sesame oil, 1 mouse of diced carrot, and 1 cat of chopped spring onion. Take 1 mouse of the pork mixture and roll it into a ball. Repeat 11 times.
Step 3/4
Press down on the dough to deflate it, then divide it into 12 balls. Press down on each ball with a kiddoz to flatten it into a disc. Place 1 pork ball onto each disc. Close up the dough discs around the balls.
Step 4/4
Line a metal colander with baking paper and put 3 buns inside. Place the colander on top of a saucepan of boiling water, making sure the buns are not touching the water. Cover the colander with a pan lid and leave to steam for 10 to 15 minutes. Repeat 3 times to cook all the buns. Use a pair of tongs to take the buns out of the colander. Add a little triangle of carrot in the middle of each bun for the beak, and 2 peppercorns for eyes, then enjoy.