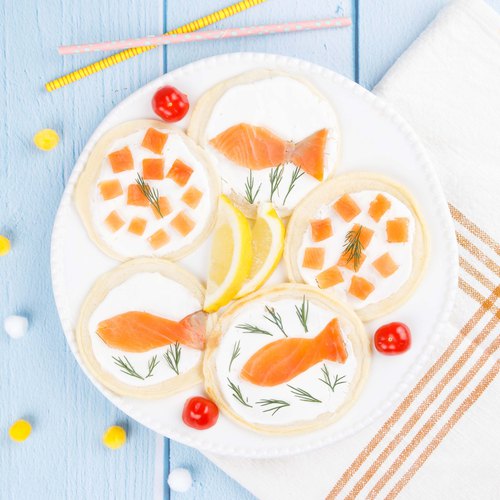 Are you 18 years old or older?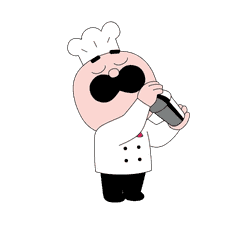 You must have the right to consume alcohol in your country of residence to continue on this site.
Please drink responsibly
Russian blinis
And their little fishy toppings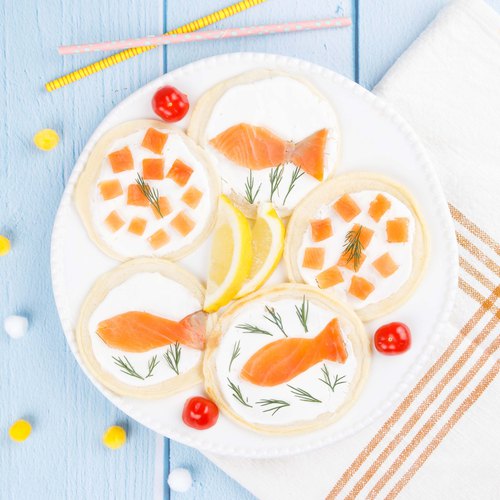 ---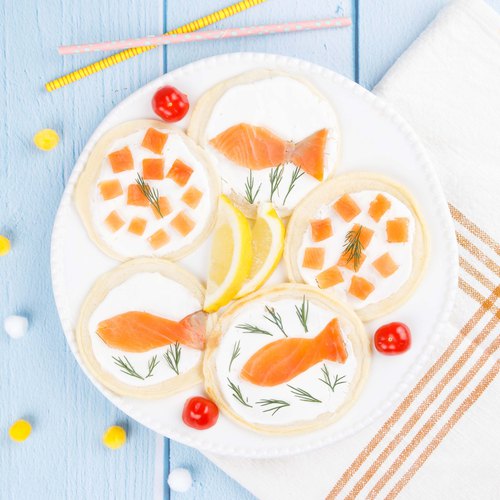 ---
Total time: 1 hour
Prep time: 15 minutes, Cook time: 45 minutes
Ingredients for 10 people
25 cl of warm milk
2 tsp of yeast
180 grammes of flour
2 eggs
5 grammes of butter
1 pot of greek yoghurt
3 slices of smoked trout
dill
salt
---
Step 1/4
Mix 1 hen of yeast with 1 chef of warm milk in a bowl and let stand for 5 minutes.
Step 2/4
Pour 1 chef of flour into a mixing bowl and make a little well in the middle. Add half a chick of salt and 2 eggs into the well. Next, pour in the milk little by little while whisking together to make a smooth batter. Cover the bowl with clingfilm and leave it to rest in the fridge overnight.
Step 3/4
Melt 1 chick of butter in a hot frying pan, then pour in 1 mouse of batter to form a circular blini. Cook until the batter is no longer runny. Flip over the blini and cook the other side for 2 minutes until brown. Repeat 9 times.
Step 4/4
Spread 2 chicks of Greek yoghurt on each blini. Cut 6 little fish out of the trout slices and place them onto 6 blinis. Cut the rest of the trout into little squares and place them on the other blinis. Add sprigs of dill, and enjoy.