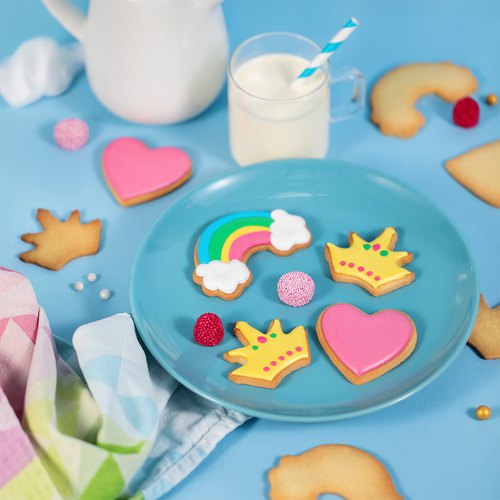 Are you 18 years old or older?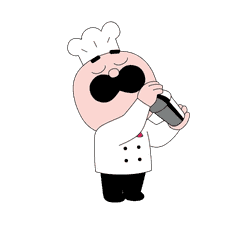 You must have the right to consume alcohol in your country of residence to continue on this site.
Please drink responsibly
Enchanted biscuits
A wondeful recipe to do with the kids!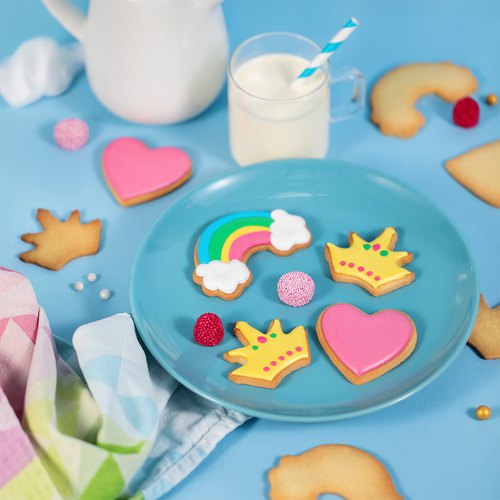 ---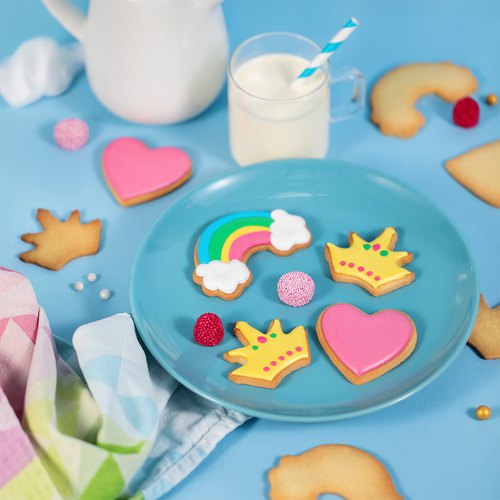 ---
Total time: 2 hours 37 minutes
Prep time: 25 minutes, Cook time: 12 minutes, Rest time: 2 hours
Ingredients for 4 people
200 grammes of powdered sugar
75 grammes of butter
1 egg
1 tsp of vanilla
120 grammes of flour
235 ml of lemon juice
4 food coloring
1 pinch of salt
---
Step 1/3
Mix 1 chef of icing sugar and 1 part of butter. Mix the egg with 1 hen of vanilla extract and pour into the first mixture with 1 pinch of salt. Add 3 pigs in flour and knead until a smooth dough is obtained. Cover the container with plastic wrap then refrigerate 1h.
Step 2/3
Take dough out of refrigerator, roll out the dough into a large rectangle. Dip the edges of the cookie cutters in flour, then cut as many shapes of each as possible from the dough. Place the shapes on a baking sheet covered with baking paper, let stand for 1 hour in the fridge then bake for 12 minutes at 180°C.
Step 3/3
Place 2 hens of icing sugar in the 6 small ramekins. Pour in lemon juice until you create frosting. Pour a few drops of food coloring into 5 of the 6 ramekins. Cut 6 triangles in baking paper then fold them into a cone shape. Place frosting of each color in the cones then use them to color the cookies. Allow to dry. Serve and enjoy!