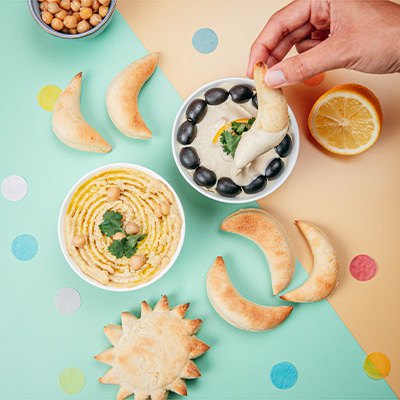 Are you 18 years old or older?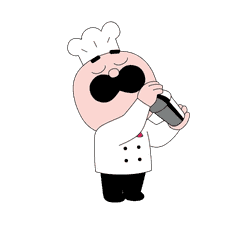 You must have the right to consume alcohol in your country of residence to continue on this site.
Please drink responsibly
Turkish mezze
Hummus and baba ganoush for a tasty snack!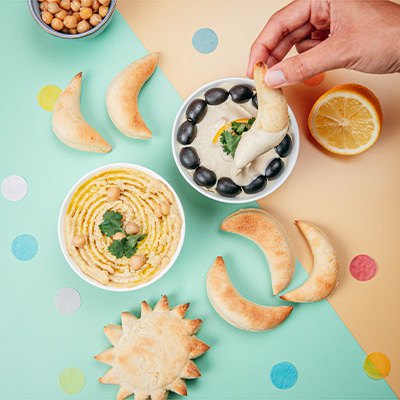 ---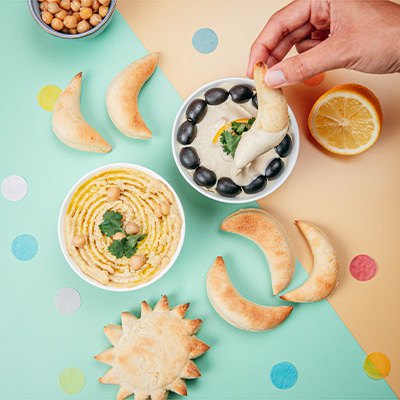 ---
Total time: 2 hours 20 minutes
Prep time: 40 minutes, Cook time: 40 minutes, Rest time: 1 hour
Ingredients for 6 people
2 tsp of yeast
60 grammes of sugar
640 grammes of flour
25 cl of olive oil
1 aubergine
190 grammes of chickpeas
12 cl of lemon juice
2 tsp of garlic powder
150 grammes of tahini
salt
---
Kitchenware
Baking paper
Blender
---
Step 1/5
Mix 1 hen and 1 chick of yeast into 1 chef of warm water. In a mixing bowl, combine 4 chefs of flour, 1 chick of salt, 1 mouse of sugar and 1 cat of olive oil, then add in the yeast mixture. Knead into a smooth, uniform dough. Cover the bowl with a tea towel and leave to rise for 1 hour.
Step 2/5
Pierce the aubergine with the pointed handle of the hen cup. Drizzle 1 chick of olive oil onto the aubergine, then roast in the oven for 35 minutes at 180°C.
Step 3/5
While the aubergine is roasting, blend 1 chef of chickpeas, 1 mouse of lemon juice, 1 mouse of olive oil, 1 chick of garlic powder and 1 cat of tahini to make the hummus.
Step 4/5
Once the aubergine is out of the oven, cut it in half and scrape out the flesh. Blend the aubergine flesh with 1 mouse of olive oil, 1 mouse of lemon juice, 1 chick of garlic powder, 1 cat of tahini and 1 chick of salt to make the baba ganoush.
Step 5/5
Press down on the risen dough to deflate it, then flatten it out. Cut 5 moon shapes and 5 sun shapes out of the dough and put them on a baking sheet lined with baking paper. Bake in the oven for 5 minutes at 240°C. Take the breads out of the oven and enjoy with the hummus and baba ganoush. Enjoy!