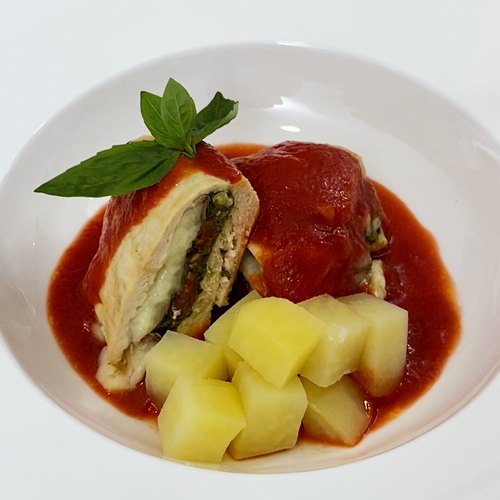 Are you 18 years old or older?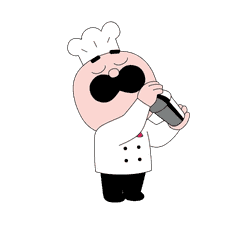 You must have the right to consume alcohol in your country of residence to continue on this site.
Please drink responsibly
Speedy Stuffed Chicken Breast
Pesto-tally delicious!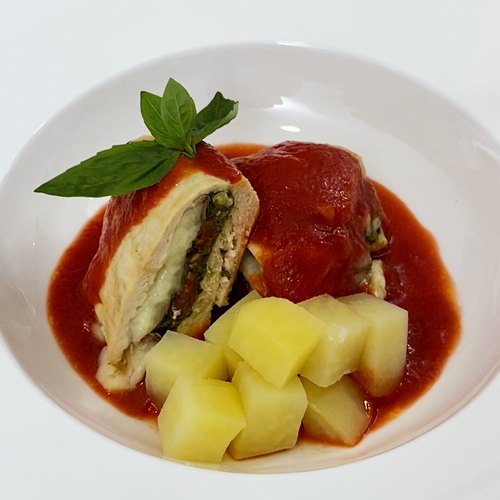 ---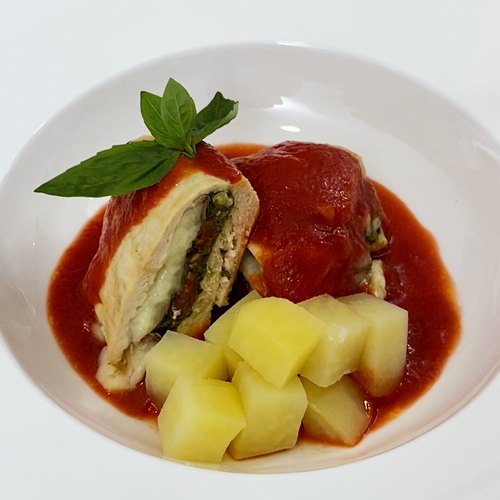 ---
Ingredients for 2 people
2 chicken breasts
2 tbsp of pesto
1/2 tomato
6 basil leaves
2 slices of cured ham
50 g of grated mozzarella
20 cl of tomato sauce
1 tbsp of olive oil
salt and pepper
---
Kitchenware
Baking paper
Chefclub by tefal pressure cooker
---
Step 1/4
Cut one of the chicken breasts lengthways without slicing it fully in half and spread out on a sheet of baking paper. Garnish one half of the breast: spread with 1 tbsp pesto, then add 3 slices of tomato, 3 basil leaves, 1 slice of cured ham and half the grated mozzarella, and cover with the other half to form the stuffed breast. Wrap into a parcel with the baking paper and cut 3 holes in the paper with scissors. Repeat for the second chicken breast.
Step 2/4
Pour 75 cl water into the pressure cooker and place the stuffed chicken breasts in the steam basket. Set the selection dial to . Cook on a high heat until steam emerges, then cook on a low heat for 20 minutes.
Step 3/4
In a saucepan, heat the tomato sauce with the olive oil and a pinch of salt and pepper. At the end of the chicken cooking time, set the dial to , release the steam and open. Take 2 tbsp cooking juices from the parcels and add them to the tomato sauce.
Step 4/4
Pour a large spoonful of tomato sauce onto each plate, add the stuffed chicken breasts sliced in half, cover with tomato sauce and garnish with basil leaves. Serve with steamed vegetables and enjoy.
Similar recipes from Chefclub
-
Our other recipes