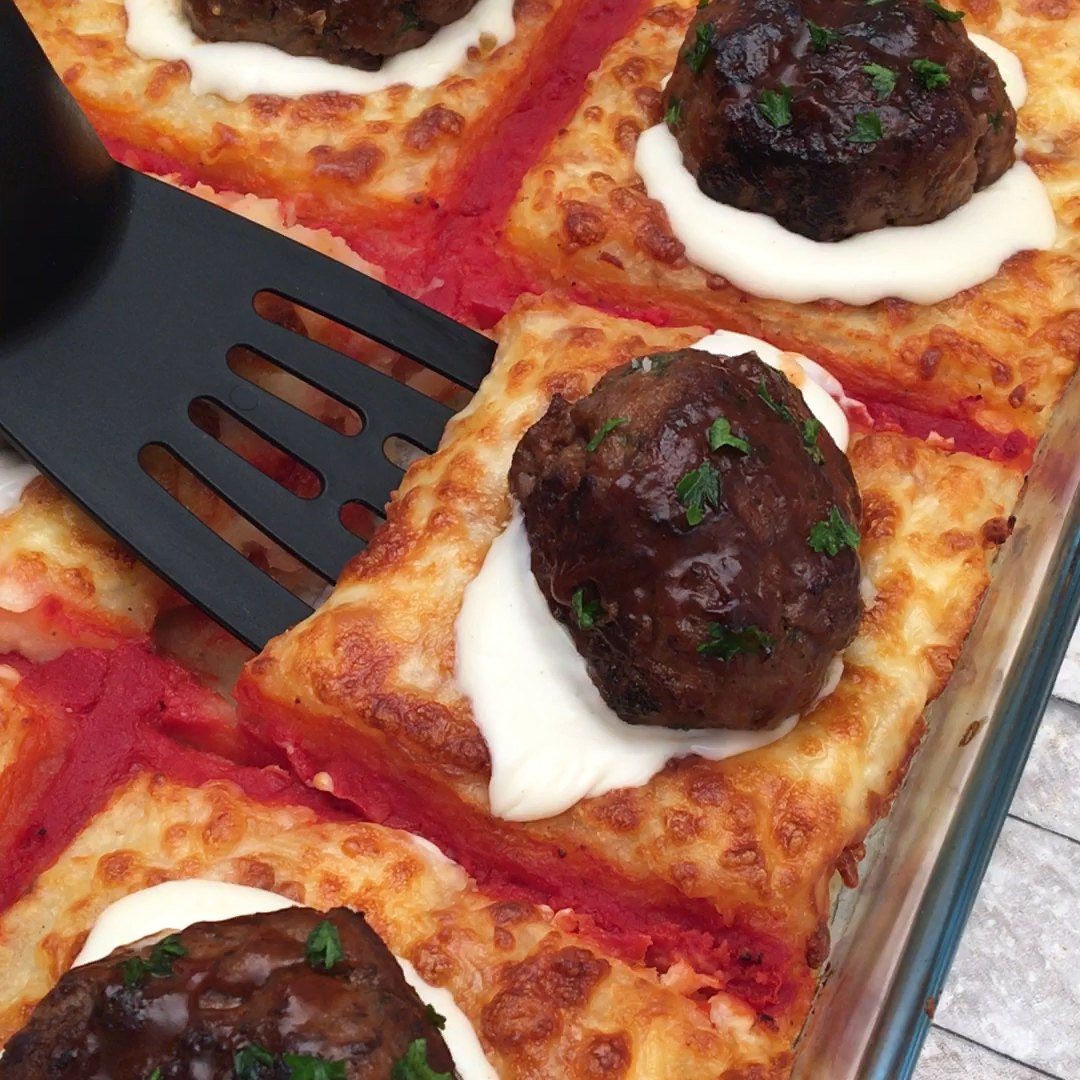 Meatball Mash
We've added a design element to our cooking now!
Total time: 45 minutes
Ingredients for 6 people
8 potatoes
75g butter
300ml tomato sauce
450ml bechamel white sauce
500g beef mince
150g grated mozzarella
Parsley
Salt and pepper
---
Step 1/5
Peel and cook the potatoes in salted boiling water. Mash the potatoes with the butter and salt and pepper in a bowl.
Step 2/5
Spread the mixture into a rectangular oven dish, and use a wooden spoon handle to indent lines in the mash and make 6 squares of potato.
Step 3/5
Use the base of a glass to make holes in the middle of each square. Pour tomato sauce between the squares, and bechamel white sauce in the holes.
Step 4/5
Mix the mince, chopped parsley and salt and pepper together in a bowl. Roll the mix into 6 meatballs and place one in the middle of each hole.
Step 5/5
Garnish the meatballs with grated mozzarella and then bake in the oven for 25 minutes at 180°C. Enjoy the slices hot with salad on the side.