Original


Lasagna sandwhich

Lasagna to take away everywhere
Quantity
3 people
Preparation
15 minutes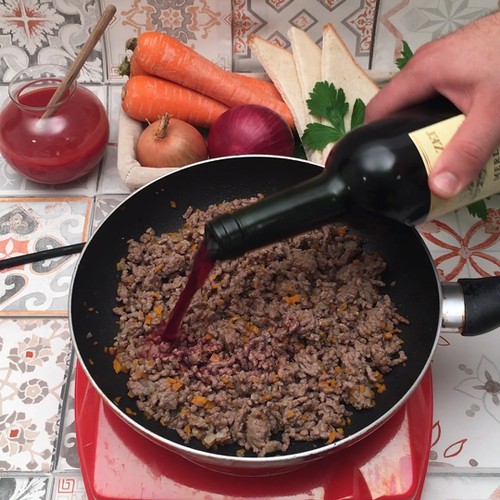 Steps
Spread the melted butter onto one side of the slices of bread, then turn 3 pieces over and place a sheet of cooked lasagne pasta on each one.

Brown the mice, carrot and onion in a frying pan with a little olive oil. Add the red wine and tomato sauce and mix together.

Add 1 tablespoon of the meat mix onto the lasagne sheet, cover with a second pasta sheet and then add 1 tablespoon of bechamel white sauce. Finally cover with a third lasagne pasta sheet.

Sprinkle with grated mozzarella and close each sandwich with the remaining 3 slices of bread, with the buttered sides facing out.

Cook the lasagne sandwiches in the toastie machine for 3 minutes, then serve with salad on the side.