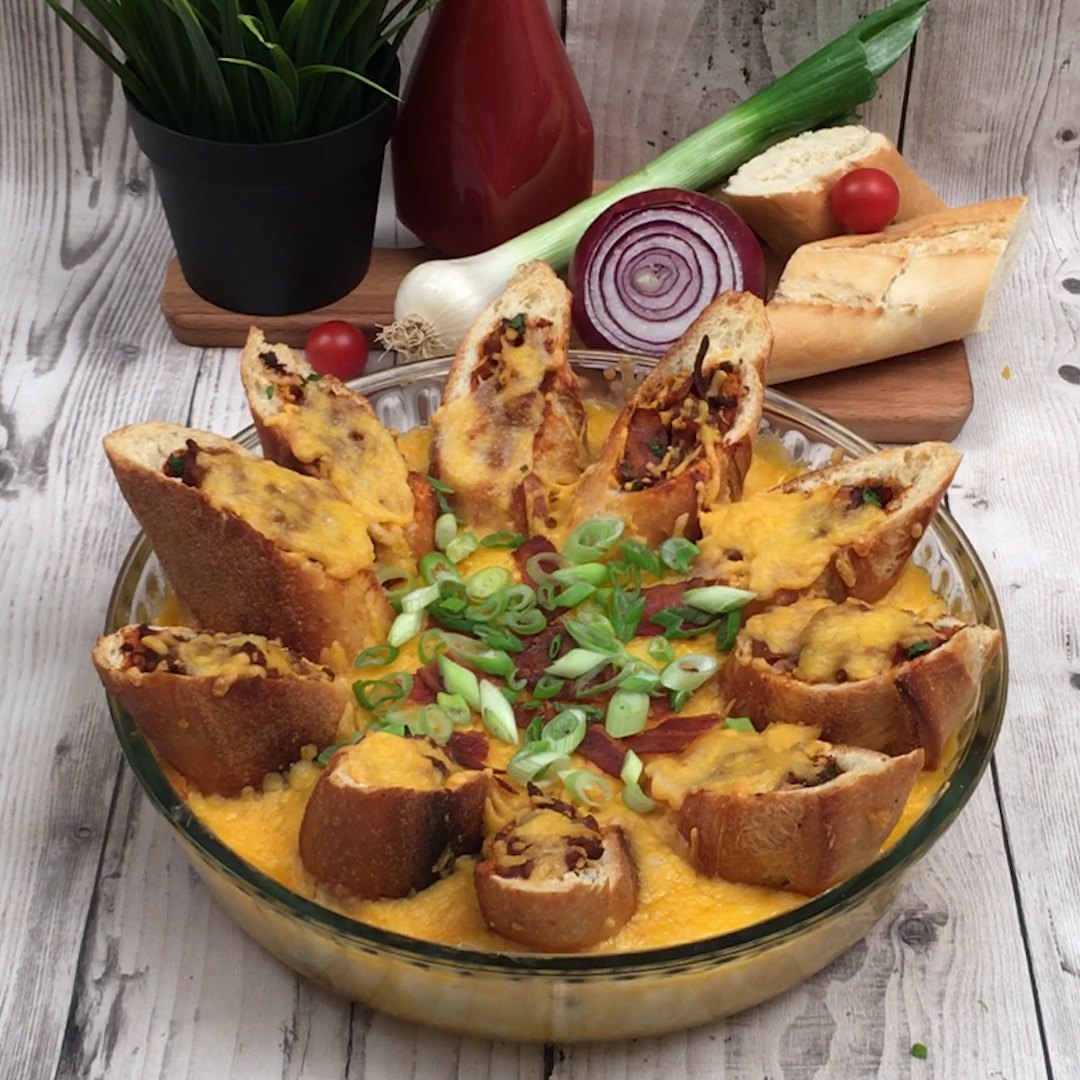 Stuffed French Baguette
Full of meat in a deep bath of boozy cheese! 😍🥖🍻
Total time: 20 minutes
Ingredients for 4 people
2 loaves of French bread
300 g ground beef
1 onion
25 cl tomato sauce
5 slices streaky bacon, cooked and chopped
400 g grated cheddar
1 beer
Parsley
Green onion
Salt & pepper
---
Kitchenware
1 round glass baking dish
---
Step 1/3
Cut the loaves of bread into 10 equal pieces, then slice each piece in two on a bias. Push down the center of the bread on the side of the diagonal cut to make a hole.
Step 2/3
Cook the ground beef and onion with the tomato sauce, parsley, salt, and pepper. Add the bacon and stir until combined. Fill each bread hole with the meat mix.
Step 3/3
In your baking dish, fill the bottom with grated cheddar. Place the bread, flat side down, around the edge of the baking dish. Cover with more cheddar then pour the beer into the center. Bake for 15 minutes at 160°C. Top with more diced bacon and green onion. Enjoy!
Similar recipes from Chefclub
-
Our other recipes