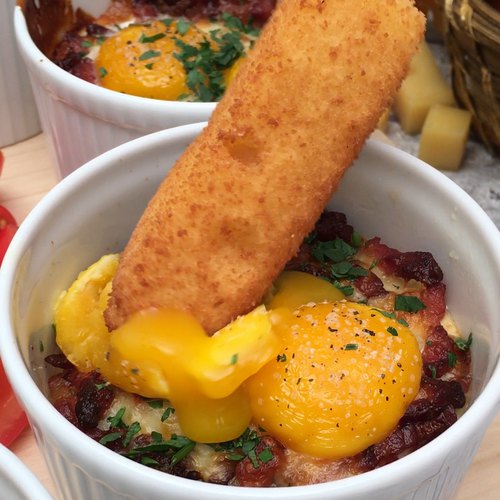 Are you 18 years old or older?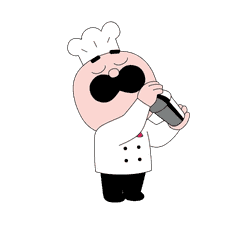 You must have the right to consume alcohol in your country of residence to continue on this site.
Please drink responsibly
Cheesy Egg Dippers
Lactose intolerant people...sorry....best not to even look...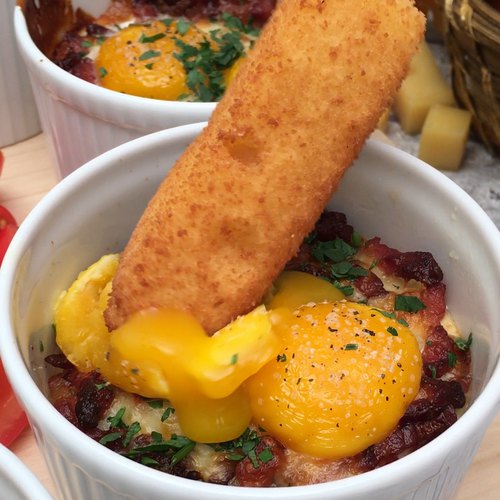 ---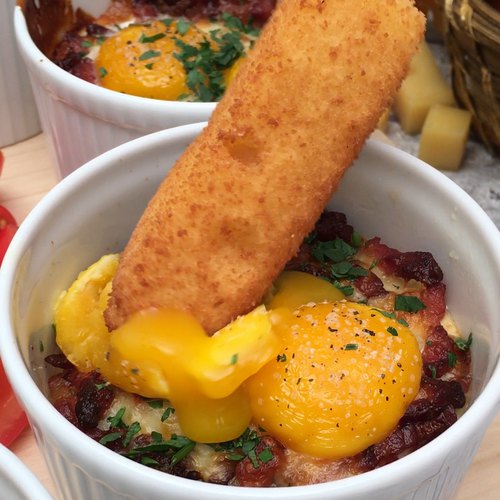 ---
Ingredients for 4 people
200 g of sour cream
30 g of parsley
10 eggs
150 g of diced bacon
150 g of grated cheese
salt & pepper
1 block of emmental cheese
100 g of flour
200 g of breadcrumbs
500 ml of vegetable oil
---
Step 1/3
To each ramekin; add a spoon of sour cream, chopped parsley, 2 eggs, a spoonful of cooked bacon, a sprinkle of grated cheese, and salt and pepper. Bake in the oven for 10 minutes at 180°C.
Step 2/3
Push ice-cream sticks into the block of emmental cheese, then cut between the sticks to make batons.
Step 3/3
Dip the cheese batons in flour, then beaten egg, then breadcrumbs, then fry them in hot oil until golden brown. Serve by dipping the cheese batons in the creamy egg mixture.
Similar recipes from Chefclub
-
Our other recipes