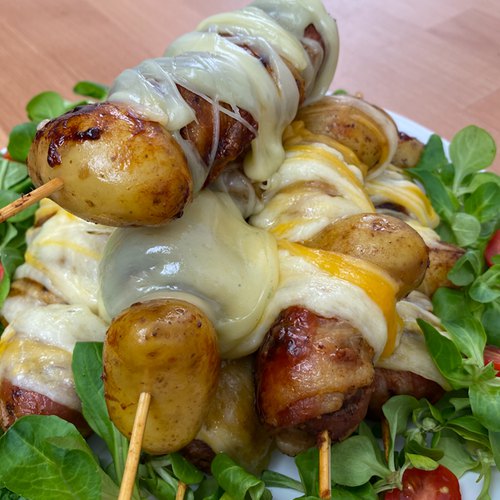 Are you 18 years old or older?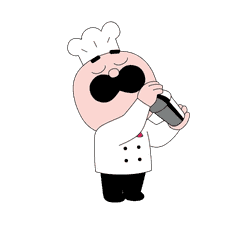 You must have the right to consume alcohol in your country of residence to continue on this site.
Please drink responsibly
Four Cheese Fondu
With kebab-solutely fabulous skewers!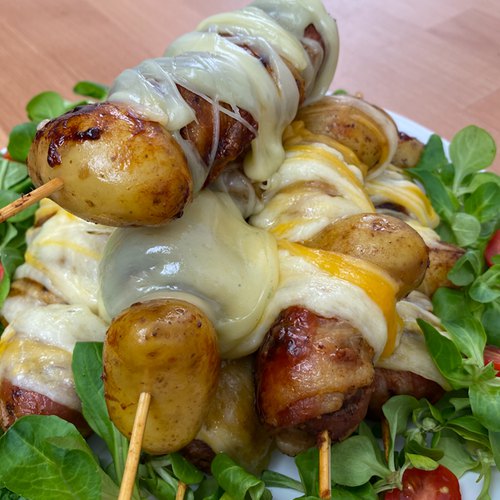 ---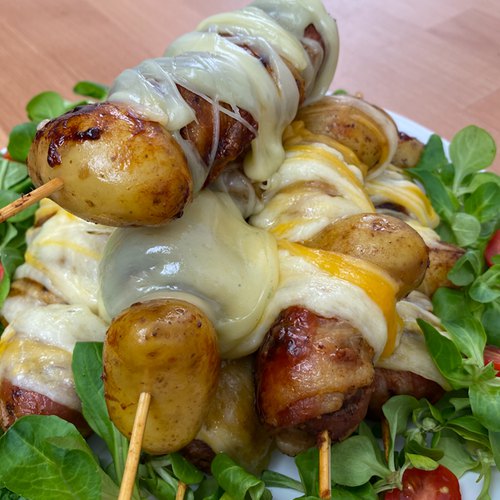 ---
Ingredients for 4 people
400 g of minced beef
10 cl of olive oil
2 tbsp of chef's club spice mix
32 strips of smoky bacon
16 new potatoes
150 g of raclette cheese
150 g of roquefort
150 g of grated mozzarella
150 g of grated cheddar
salt and pepper
---
Kitchenware
Chefclub by tefal pressure cooker
Skewers
Baking paper
---
Step 1/4
Combine the minced beef with 5 cl olive oil and 2 tbsp Chef's Club spice mix. Roll them between your hands to make 16 meatballs. Make a cross with 2 strips of bacon and place 1 meatball in the centre, then fold the bacon over the meat to cover it. Repeat for all the meatballs.
Step 2/4
Make the skewers, alternating new potatoes and meatballs. Heat the rest of the olive oil in the pressure cooker on medium heat and brown the skewers on all sides, 4 at a time. Put them all back in the pressure cooker with 25 cl water. Set the selection dial to and simmer for 15 minutes on low heat then set aside on a plate.
Step 3/4
Line the pressure cooker steam basket with baking paper and put the raclette and Roquefort cheese in small pieces on one side, then separate the basket with a strip of baking paper. Put the grated mozzarella and cheddar on the other side. Pour 75 cl water into the pressure cooker then insert the basket and close the pressure cooker. Set the selection dial to and cook on a high heat until steam emerges, then cook on a low heat for 17 minutes. At the end of the cooking time, set the selection dial to , release the steam and open.
Step 4/4
Use a pair of serving tongs to wrap the melted cheese around the skewers. Serve with a salad and enjoy by dipping the skewers in the fondu.
Similar recipes from Chefclub
-
Our other recipes