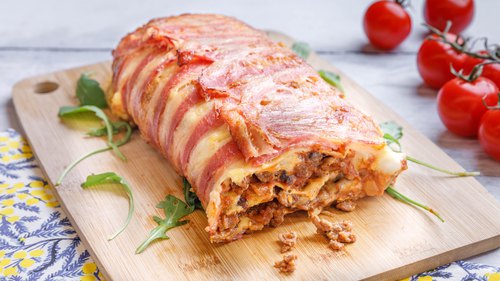 Are you 18 years old or older?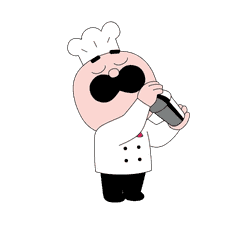 You must have the right to consume alcohol in your country of residence to continue on this site.
Please drink responsibly
Bacon lasagna
Bacon lasagna! the crispiest lasagna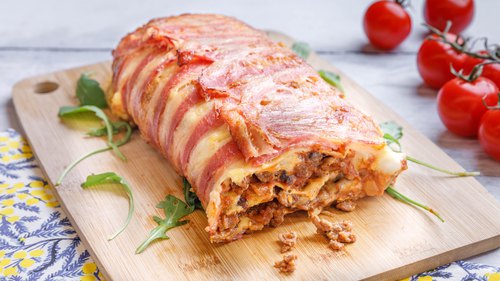 ---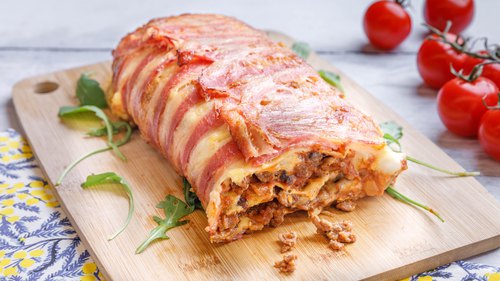 ---
Total time: 1 hour 10 minutes
Prep time: 30 minutes, Cook time: 40 minutes
Ingredients for 6 people
200 g of lasagne pasta sheets
250 g of beef mince
200 g of tomato sauce
500 ml of bechamel white sauce
30 bacon rashers
200 g of grated mozzarella
1 onion
mixed herbs
---
Step 1/4
Cook the mince and chopped onion in a frying pan, then add the tomato sauce and mixed herbs. Simmer for a few minutes, stirring regularly.
Step 2/4
Fully cover the base and sides of the loaf tin with the bacon, placing them perpendicular to the walls of the loaf tin.
Step 3/4
Place a layer of lasagne sheets on top of the bacon in the bottom of the tin. Add a layer of bechamel white sauce, a layer of grated mozzarella, and then a layer of the mince mix on top. Repeat the layers and finish with a layer of bechamel white sauce and grated mozzarella.
Step 4/4
Fold the ends of the bacon rashers over the mozzarella to close the 'cake' and bake for 30 minutes at 180°C. Remove from the tin and return to the oven for 10 minutes to brown the bacon. Serve and enjoy!
Similar recipes from Chefclub
-
Our other recipes