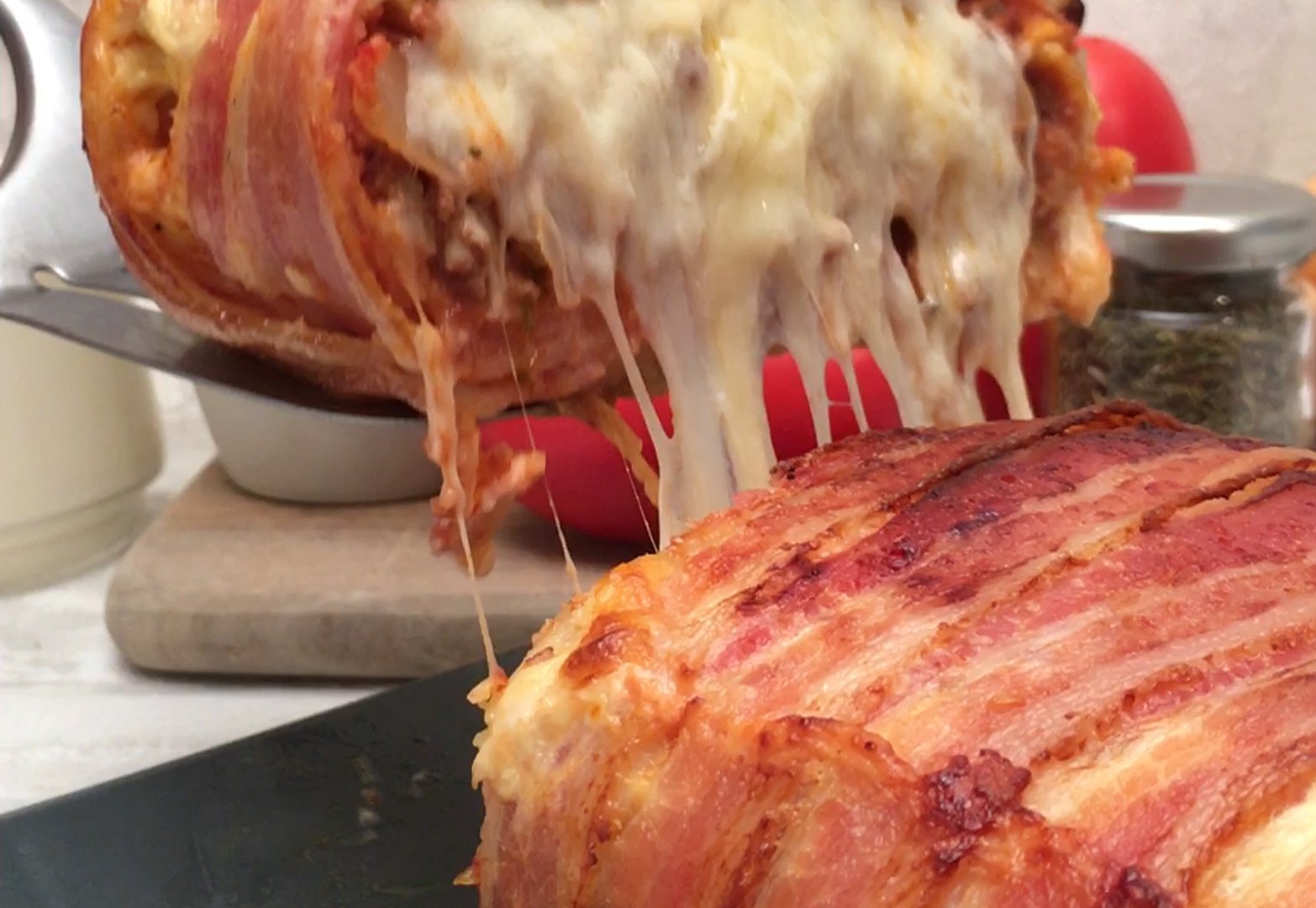 Bacon Lasagna
Bacon Lasagna! the crispiest lasagna
Made by you!
Ingredients
200 G LASAGNE PASTA SHEETS
250 G BEEF MINCE
200 G TOMATO SAUCE
500 ML BECHAMEL WHITE SAUCE
30 BACON RASHERS
200 G GRATED MOZZARELLA
1 ONION
MIXED HERBS
1. Cook the mince and chopped onion in a frying pan, then add the tomato sauce and mixed herbs. Simmer for a few minutes, stirring regularly.
2. Fully cover the base and sides of the loaf tin with the bacon, placing them perpendicular to the walls of the loaf tin.
3. Place a layer of lasagne sheets on top of the bacon in the bottom of the tin. Add a layer of bechamel white sauce, a layer of grated mozzarella, and then a layer of the mince mix on top. Repeat the layers and finish with a layer of bechamel white sauce and grated mozzarella.
4. Fold the ends of the bacon rashers over the mozzarella to close the 'cake' and bake for 45 minutes at 180°C. Once baked, turn it out the tin and enjoy hot.