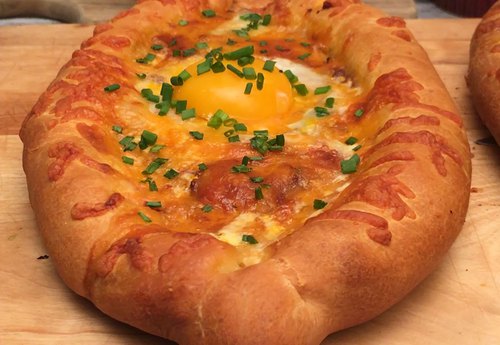 Are you 18 years old or older?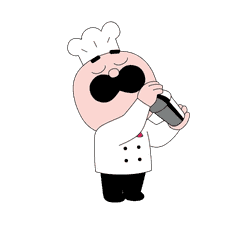 You must have the right to consume alcohol in your country of residence to continue on this site.
Please drink responsibly
Pizza Boats
You can sail all the way to food heaven...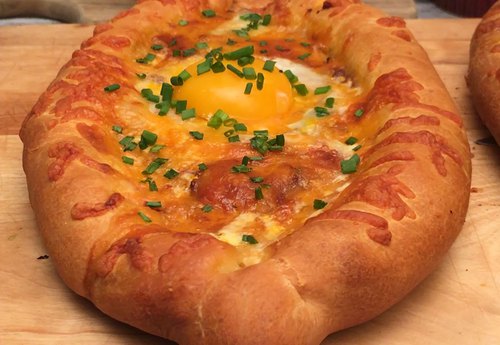 ---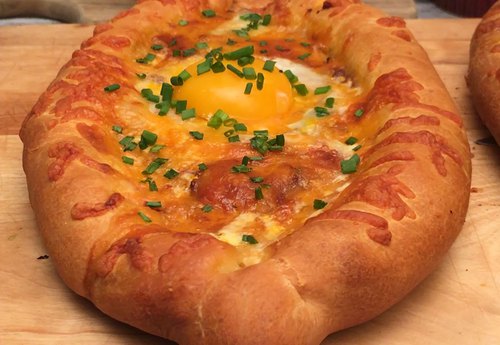 ---
Ingredients for 2 people
1 pizza dough
250 g of beef mince
1 large mozzarella ball
12 sundried tomatoes
1 onion
2 cloves of garlic
100 ml of tomato sauce
1 egg
15 g of grated cheddar
chives
salt and pepper
---
Step 1/3
Cut the mozzarella and sundried tomatoes into pieces and place them around the edges of the pizza dough. Fold the edge of the pizza dough over them, then form 2 points at either end.
Step 2/3
Finely chop the onion and garlic and mix them with the mince, tomato sauce, salt and pepper and fill the middle of the dough with the mix. Sprinkle with the grated cheddar and break an egg in the middle.
Step 3/3
Bake for 25 minutes at 180°C on a baking tray. Garnish with chopped chives and enjoy.
Similar recipes from Chefclub
-
Our other recipes