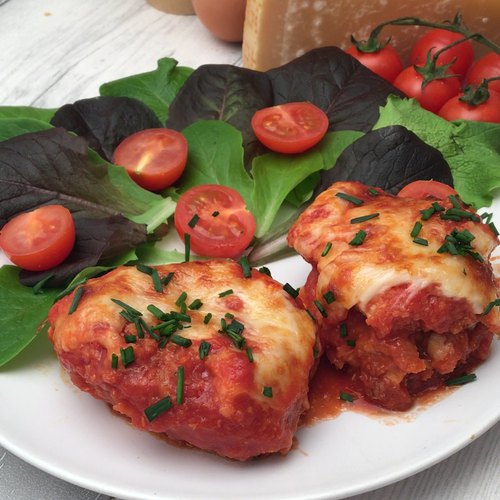 Are you 18 years old or older?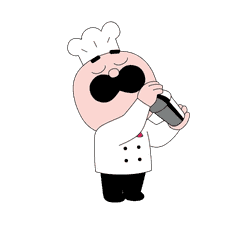 You must have the right to consume alcohol in your country of residence to continue on this site.
Please drink responsibly
Mozzarella Chicken Bake
A new family favourite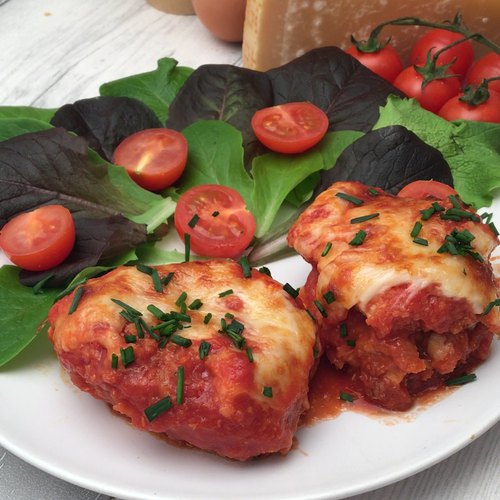 ---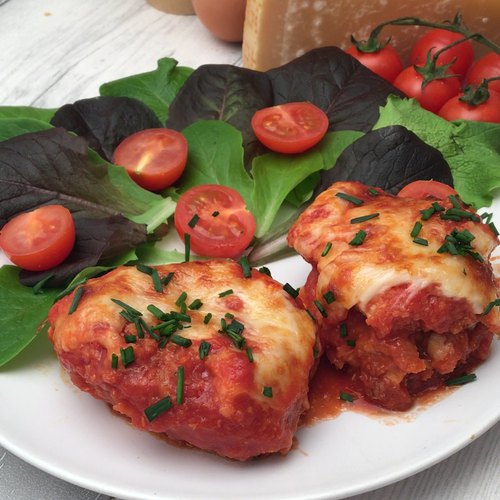 ---
Ingredients for 4 people
2 chicken breasts
300 g of grated mozzarella
150 g of grated parmesan
300 ml of tomato sauce
150 g of flour
3 eggs
150 g of panko breadcrumbs
vegetable oil
chives
---
Step 1/5
Cut the chicken breasts in half and open them up. Sprinkle them with grated mozzarella and then close them and cut in half.
Step 2/5
Dip the chicken in flour, beaten egg, and panko breadcrumbs, and fry them for a few minutes in oil until golden brown.
Step 3/5
Place the chicken nuggets in an oven proof dish and top with tomato sauce.
Step 4/5
Add grated mozzarella and parmesan on top of the dish and bake for 20 minutes at 180 °C.
Step 5/5
Garnish with chopped chives and enjoy with salad on the side.
Similar recipes from Chefclub
-
Our other recipes